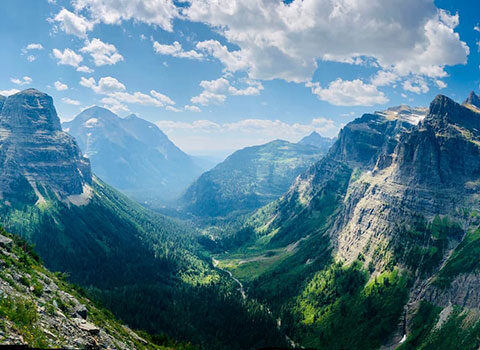 Category: Glacier Guides Montana Raft Co. History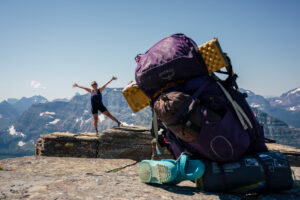 Beginner's Guide to Backpacking Glacier National Park
Glacier Guides & Montana Raft has a wide variety of backpacking trips that can suit any skill level. Our trips are also designed to be accessible and affordable, so when you book with us, you don't need to worry about breaking the bank. If you're new to the backpacking scene but are looking to take… Read more »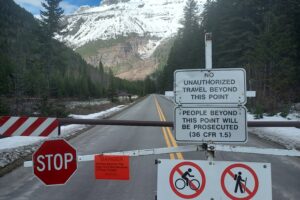 Glacier National Park & What To Expect
There is a lot to remember when it comes to planning your Glacier National Park vacation. From vehicle reservations & backpacking permits to planned park construction and what to expect day-to-day. We recently met with park staff and got a bit of information regarding what to expect moving forward. Vehicle Reservations If you haven't heard… Read more »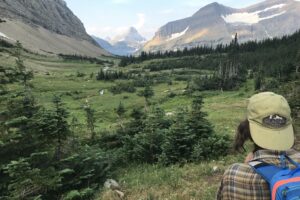 Best Hiking in Glacier National Park
There's a lot to coordinate while planning a trip to Glacier National Park. Between vehicle reservations, hitting The Park during that perfect Goldilocks timeframe, seeing Going-to-the-Sun Road and making sure you don't burn out on day 2. Luckily for you, we here at Glacier Guides and Montana Raft know Glacier National Park like the back… Read more »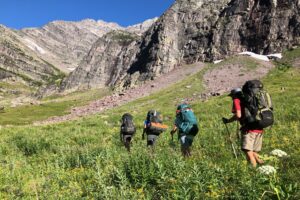 5 Butt-Kicking Backpack Trips in Glacier National Park
Glacier National Park has a variety of hikes in it's over 700 miles of trails. There's a chance to take it easy on a family friendly hike like Avalanche Lake or Glacier Guides Wednesday hike to Virginia Falls, but for those of you looking for the ultimate trip that will leave those legs burning and… Read more »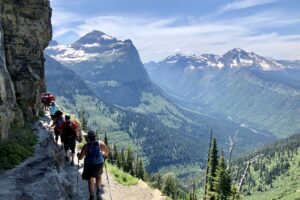 The Perfect 5-Day Glacier Guides Vacation
POV: You want to travel to Glacier National Park and have the most epic vacation. You got the time off work, you've reserved the dog boarding and booked the flights. Now it's time for the nitty gritty details of what to do every day and you're interested in a "one stop shop" kind of place…. Read more »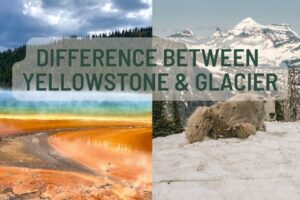 What's The Difference Between Yellowstone & Glacier
Yellowstone Photo by Laminda Nickla on Unsplash. Glacier Photo by GGMR Guide Garrett Glasgow At Glacier Guides and Montana Raft, we like to say if you're lucky enough to live in Montana, you're lucky enough! Montana boasts two gorgeous National Parks, being Glacier National Park, which also dips into Canada, and Yellowstone National Park, which… Read more »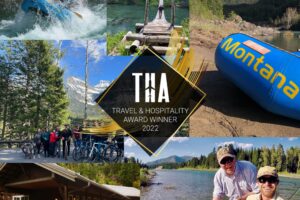 Locally Owned & Operated: Glacier National Park
There's a lot to think about when vacationing somewhere you've never been. Like how close you want to be to town, what activities you want to do, the best restaurants and food you've got to try. But more important than that, you want to make sure your money is going to the right places and… Read more »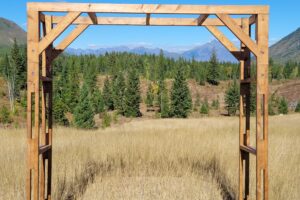 Wedding 101: Getting Married In and Around Glacier National Park
The search for the perfect wedding venue can be the best part of the planning process. In our opinion, anything in NW Montana within spitting distance of Glacier National Park is the exact definition of "perfect wedding." However, getting married in a National Park can prove to have it's own challenges — permits, prices, road… Read more »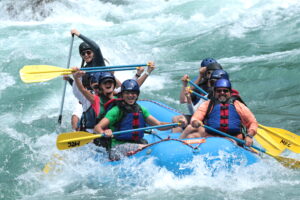 BEAT THE HEAT RAFTING GLACIER NATIONAL PARK'S BORDER RIVER
One of the best parts about summer is the warm weather and somewhat carefree attitude everyone seems to carry. The first couple of weeks, the heat isn't so bad. If you're in Montana, you likely endured a long, cold winter, followed by a long, wet, spring. Finally July comes around and you're itching for some… Read more »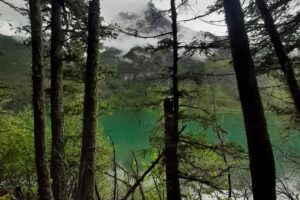 Why You Shouldn't Cancel Your Trip in Glacier National Park Due To Rain
There are plenty of reasons to not cancel your trip to Glacier National Park, and unfavorable weather is certainly a big one. The weather is always unpredictable on the Continental Divide, which bisects Glacier National Park and at Glacier Guides Montana Raft, we explore in every type — because there's beauty to see even on… Read more »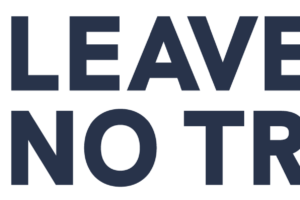 Leave No Trace and Glacier National Park
If you're anything like us, you're getting ready for summer and you're already planning that trip to Glacier National Park. Visit Glacier Guides where you can raft, hike, fish, bike or stay with us while you're in town. While you plan that trip, we encourage you to familiarize yourself with Leave No Trace and best… Read more »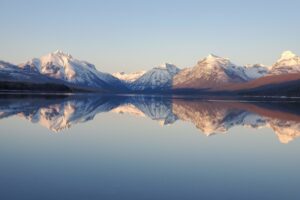 Plan My Glacier National Park Trip - Winter
Let us start off by saying, there is a whole other level of beauty in Glacier in the winter. There's just something about waking up to see snowy mountains in the brisk morning air. Or watching the alpenglow along the Lake McDonald skyline in the early evening light.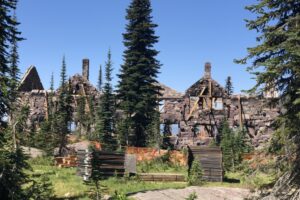 Sperry Chalet in 2018
Normally, I don't write blog posts for Glacier Guides and Montana Raft in first person. But this one, about the Sperry Chalet rebuild, is personal. On Saturday, I went and paid my respects to Sperry Chalet. First, some background.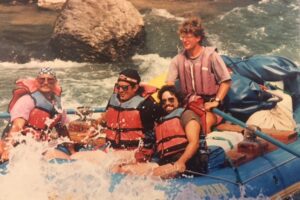 The Greatest Raft Guide Hair of All
On the 4th #ThrowbackThursday of 2017, we're looking at 1994 Glacier National Park rafting with one of our owners on the sticks. Do recognize him from whitewater raft guide days?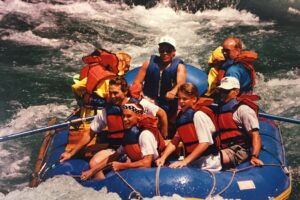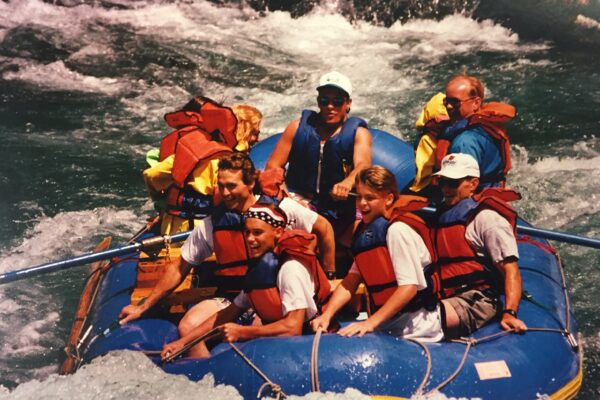 What Were We Doing in 1993 that You Should Be Doing in 2017?
Whitewater rafting in Glacier National Park, of course! Trends come and go, gear gets better and better, but river magic is constant. There something else constant about Glacier Guides and Montana Raft, too. Or someone, we should say.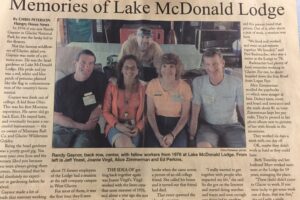 How to Grow a Garden in Glacier National Park
Water. Sunlight. Good dirt. A little fertilizer. A few hardy seeds. That's how to grow any garden, including our 35 year old garden in Glacier National Park.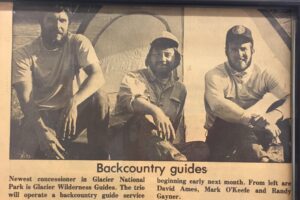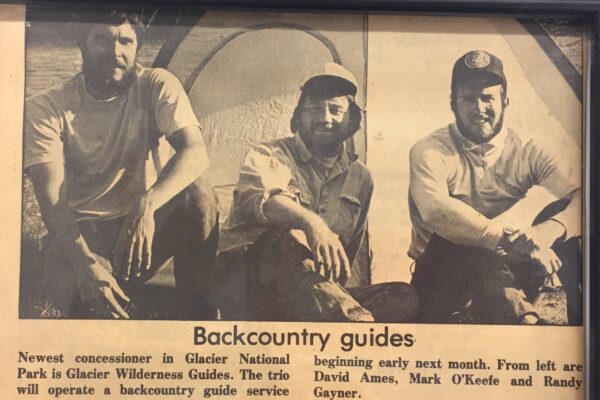 Celebrating 35 Years of Glacier National Park Adventures!
Today is the first #ThrowbackThursday in 2017. Therefore, it's the perfect time to kick off our 35th birthday party! Yes, we're celebrating 35 years of Glacier National Park adventures. And since you've been hiking, backpacking, fishing and whitewater rafting Glacier with us, you're invited to the yearlong party, of course.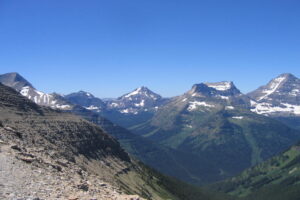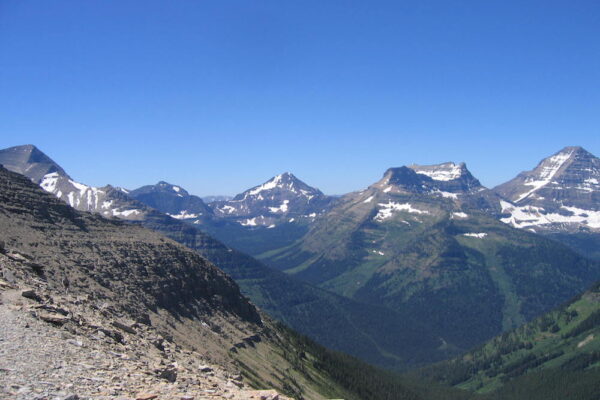 Hiking Dawson-Pitamakan
The Dawson-Pitamakin Loop in the Two Medicine Area of Montana's Glacier National Park is a stunning 18 mile adventure.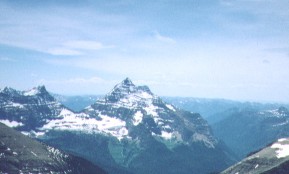 Mountaineer Achieves Rare Winter Solo of Glacier's Mount Stimson
A Great Falls native who now lives in Whitefish has successfully climbed Mount Stimson in Glacier National Park.