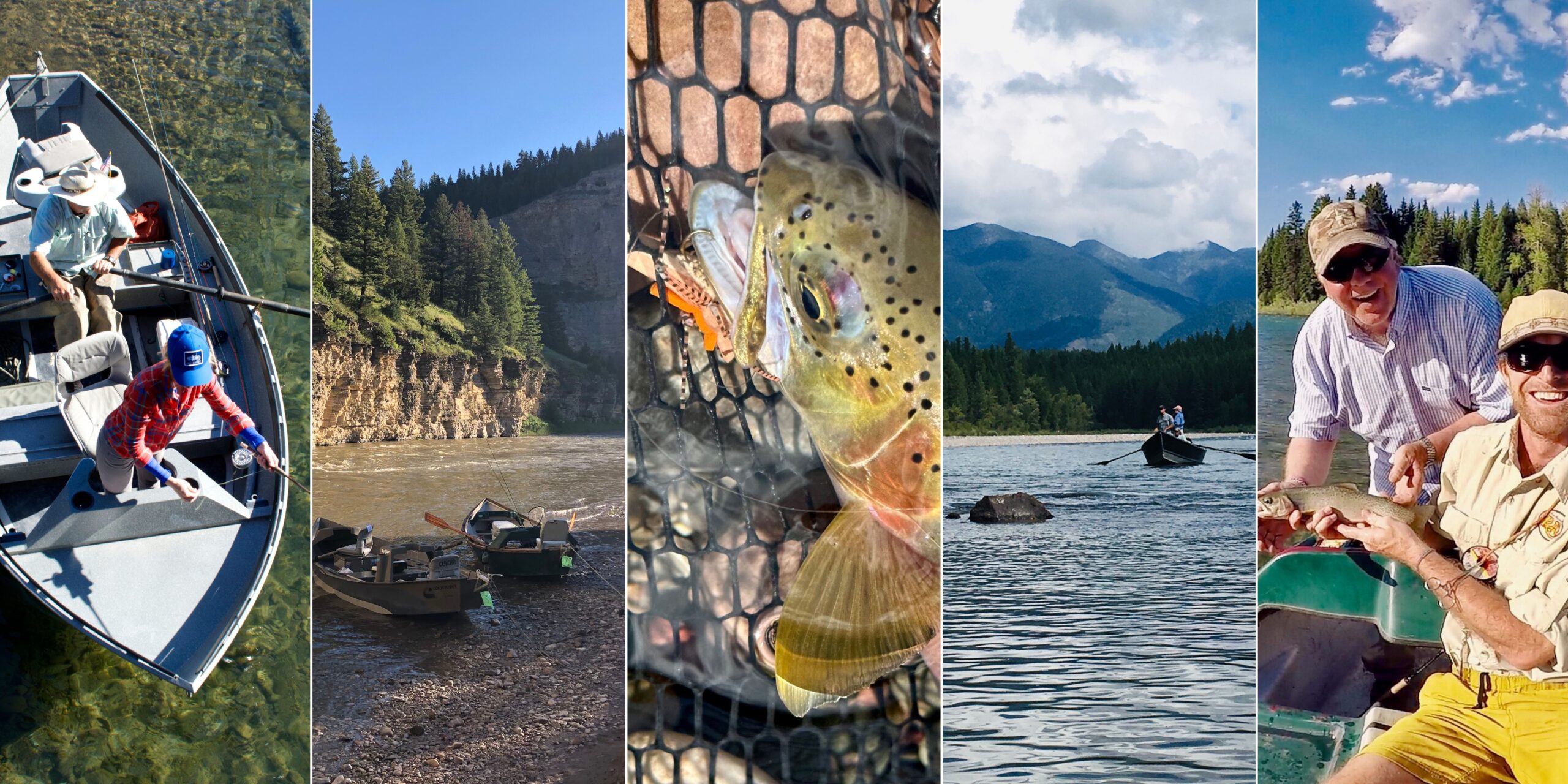 Fly Fishing
Glacier National Park Fly Fishing
Half-Day Fly Fishing Trips Until October 14th: 8am & 2pm 
Planning for 2024? Email or call us to get started!
Do you dream of summer days spent fly fishing? On the North and Middle Forks of the Flathead River, the combination of crystalline blue-green water and multi-colored rocks creates outstanding cold water trout habitat, with the added bonus of Glacier National Park in the backdrop. Summers — and falls — here are filled with rods bending under eager, native trout.
Glacier Guides and Montana Raft's experienced guides can get you into the Montana fly fishing you've dreamed of. The Middle Fork and the North Fork of the Flathead River form two of Glacier National Park's borders. These waters, part of the National Wild and Scenic Rivers System, are where we fish. They offer outstanding habit and opportunities for native Westslope cutthroat, whitefish, rainbow, and brook trout. We are one of only three outfitters in this area with permits to fish on the North and Middle Forks – come see what makes this area such a special fishery! You can get your Montana Fishing License online HERE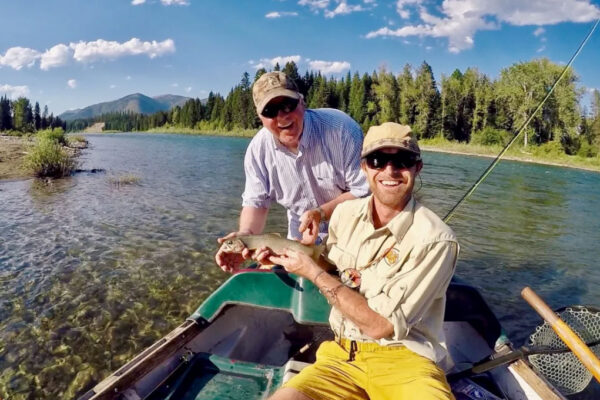 Full-Day Fly Fishing Trip
Difficulty: Easy
Duration: 1 Day
Accommodates 1-2 people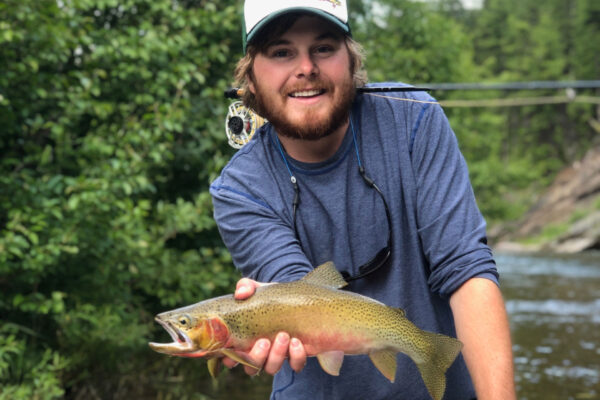 Half Day Fly Fishing Trip
Difficulty: Easy
AM or PM Half Day
Accommodates 1-2 people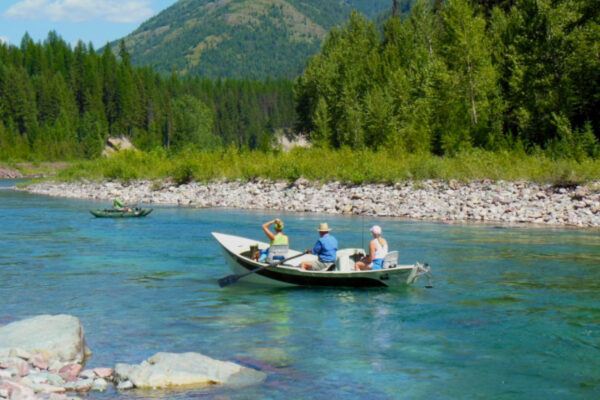 Overnight Fly Fishing Trips
Difficulty: Easy
Duration: 2-3 Days or 5 Days
Accommodates 1-2 People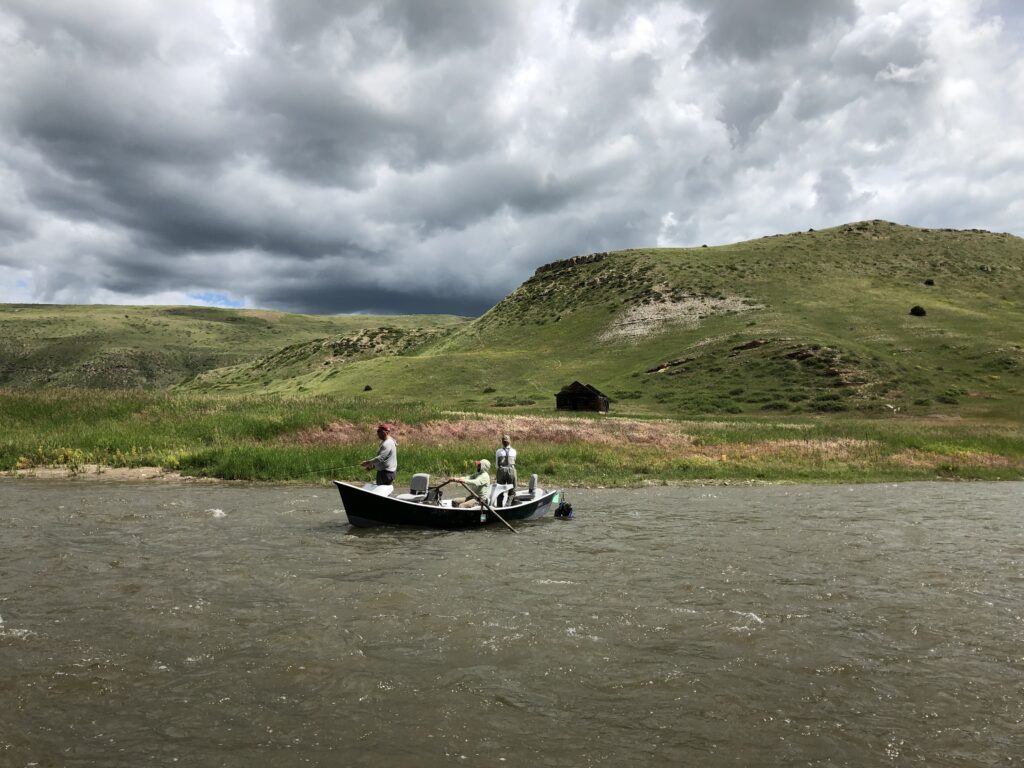 Glacier National Park Fishing
Half Day, Full Day & Overnight Adventures
Glacier National Park fly fishing on the North and Middle Forks of the Flathead River is an incredible experience for experts and novices alike!
Fly Fishing Equipment
Whether you're signed up for Glacier National Park fishing, or slaying browns with us on the Smith, you don't need to bring rods, reels, or flies – we provide everything you need. However, you're welcome to do so! Our guides can give you tips on how to get the most out of your setup. Rods, reels, and flies are included at no extra cost. We use driftboats, dories, and rafts for our fishing trips, as appropriate.
Montana Fishing License
All trips require the purchase of a Montana fishing license prior to your arrival at our office. We recommend purchasing one online. Most fly shops and sporting goods stores in Montana sell them as well.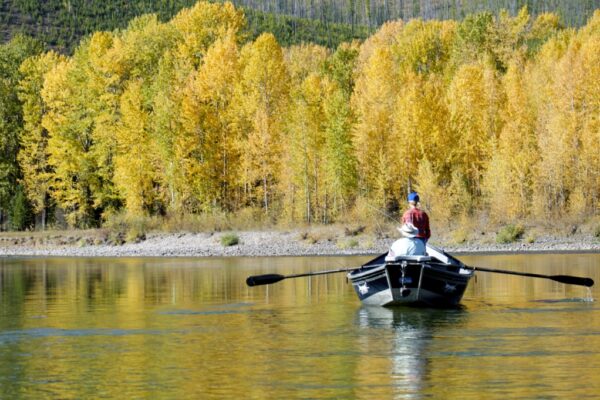 Featured Trips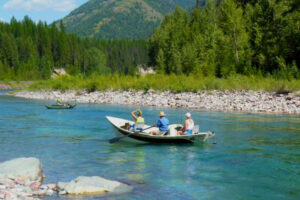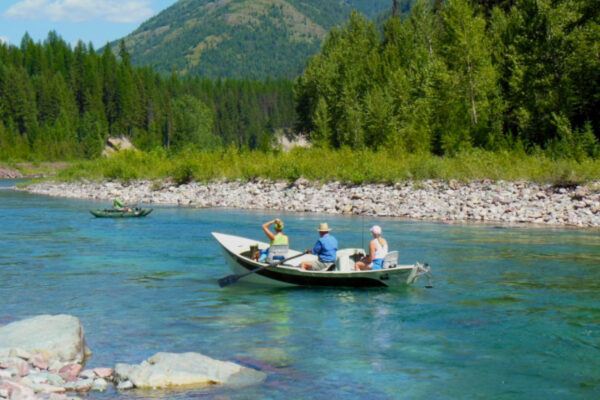 Full Day Glacier National Park Fly Fishing
Easy
1 Day
$650 (for 1 to 2 people)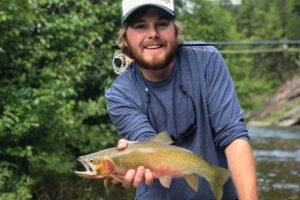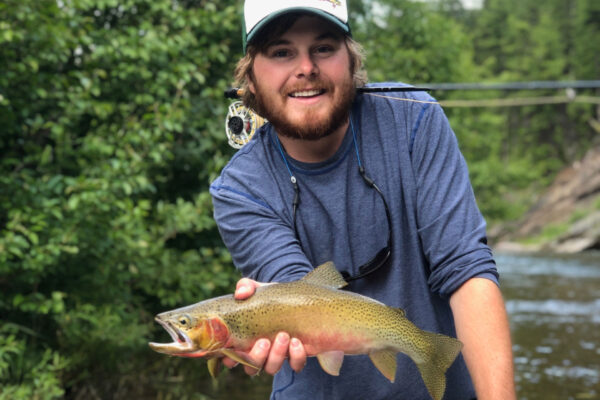 Half Day Glacier National Park Fly Fishing
Easy
Half Day, AM or PM
$490 (for 1-2 people)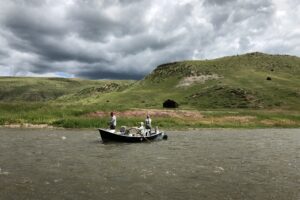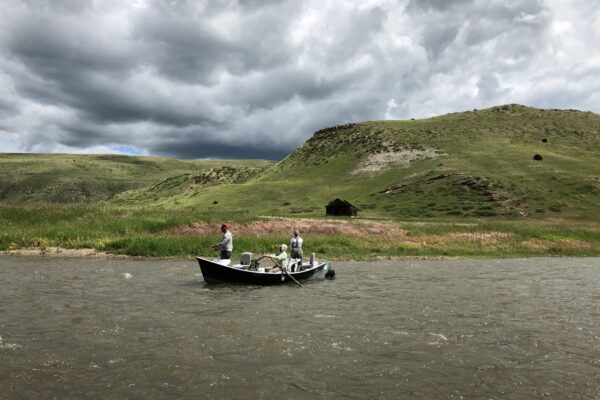 Smith River, Montana
Easy
5 Days
Starts at $4,400 per angler