The search for the perfect wedding venue can be the best part of the planning process. In our opinion, anything in NW Montana within spitting distance of Glacier National Park is the exact definition of "perfect wedding." However, getting married in a National Park can prove to have it's own challenges — permits, prices, road closures, reservations and crowds — these are all things that need to go into considertion before booking the spot for "I Do." We know the area — and we know it well (humble brag), and we are here to give you a bit of Wedding 101: Glacier National Park Edition.
LOCATION OPTION #1: BELTON STAGE PARK IN WEST GLACIER
Okay, so we haven't quite made it into the park with our first location, but bear with us.
If you're looking for something casual and not overly complicated, look no further than Belton Stage Community Park on Belton Stage Road in West Glacier, MT. This park is nearly 10 acres, features an alter and Glacier peaks as the backdrop — perfect for some epic photos as you tie the knot. Interested in this park? Head to Flathead County Parks and Recreation website for permits, rental and availability information.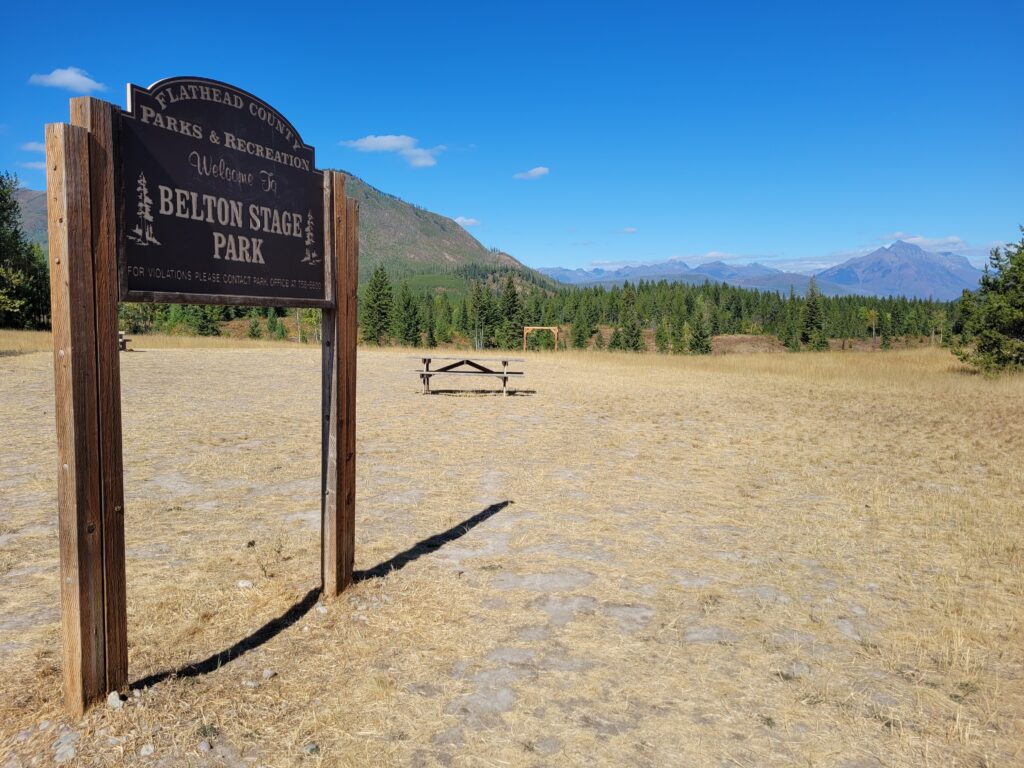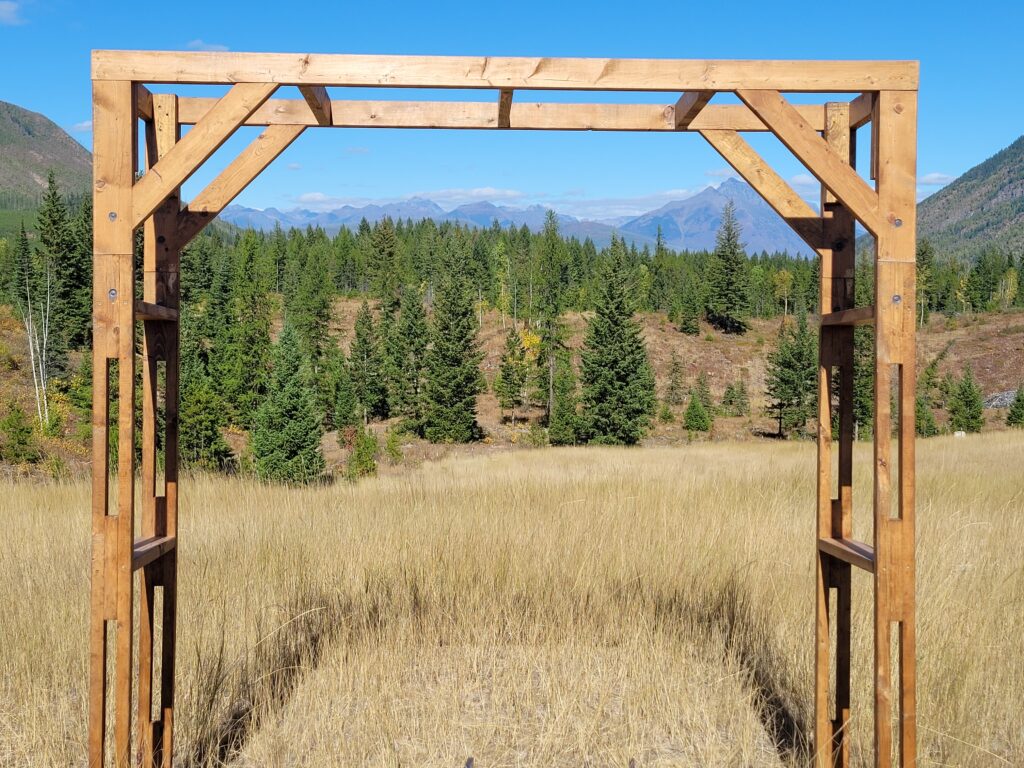 Location Option #2: BELTON BRIDGE IN WEST GLACIER
What better spot to get married than on the shores of the Wild & Scenic Middle Fork of The Flathead River? Built in 1920, Belton Bridge was the West Entrance to Glacier National Park from 1920 to 1938, one of The Park's first major construction projects. In 1964, a flood destroyed all of the bridge except the concrete arch. Nowadays, this is a local hangout spot and is closed to vehicle traffic. The turquoise water with the rocky, mountainous landscape makes it the perfect place to snap some newlywed photos. (Permit required with GNPS)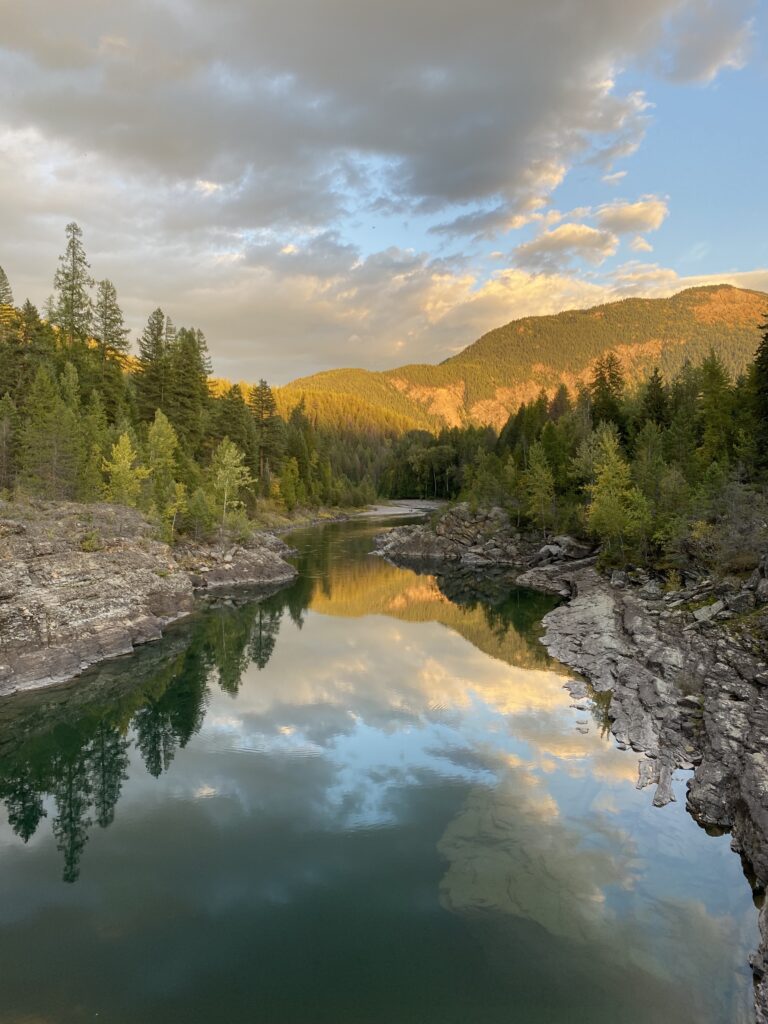 LOCATION #3: Apgar Amphitheater
Next is Apgar Amphitheater, a small, romantic location with Lake McDonald and mountain views. This is a great spot if you're searching for breaktaking views and vistas as well as a small, intimate and simple setting. This location has specific rules and regulations in the park, so be sure to take a look at the link at the bottom of this blog to know how to plan accordingly. (Permit required with GNPS)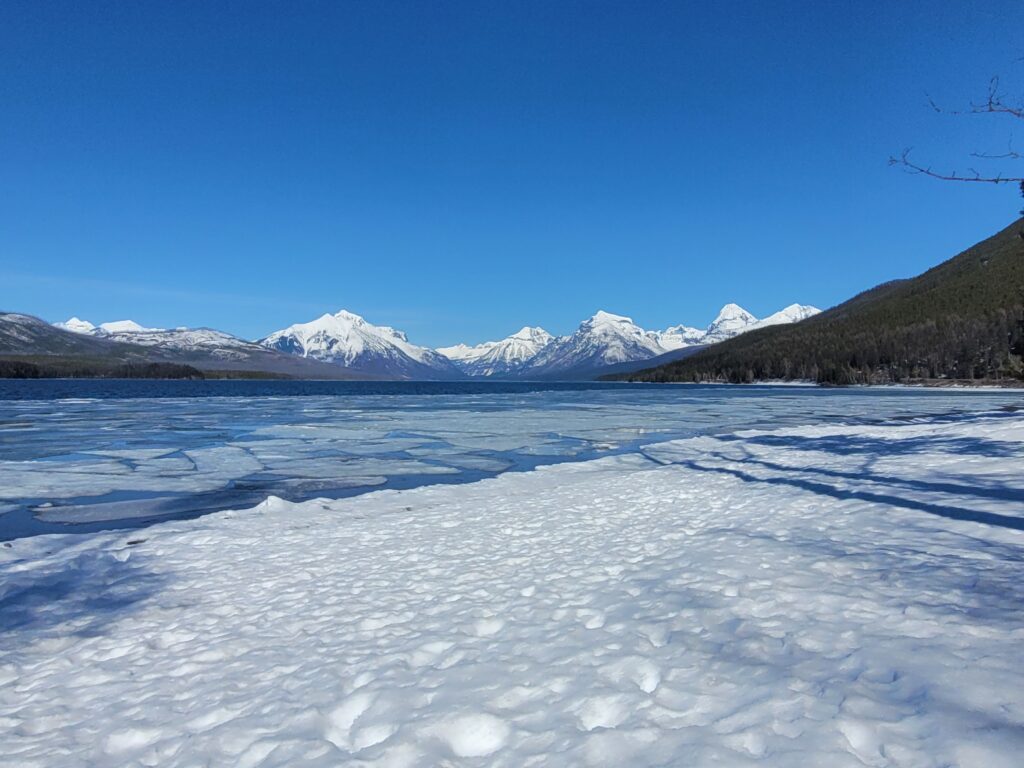 LOCATION #4: Bowman Lake Campground/Day Use Area
If you're looking for a bit more adventure and know that your guests are up for a bit of a drive, Bowman Lake Campground is the perfect spot. Jaw-dropping views and towering peaks with a gorgeous lake in the background, make it the best spot to say your vows in front of those your love (or elope!). There is a 2 hour time limit here for your ceremony, so we recommend getting married here and then venturing on to Northern Lights Saloon and Polebridge for your reception and dinner. (Permit required with GNPS)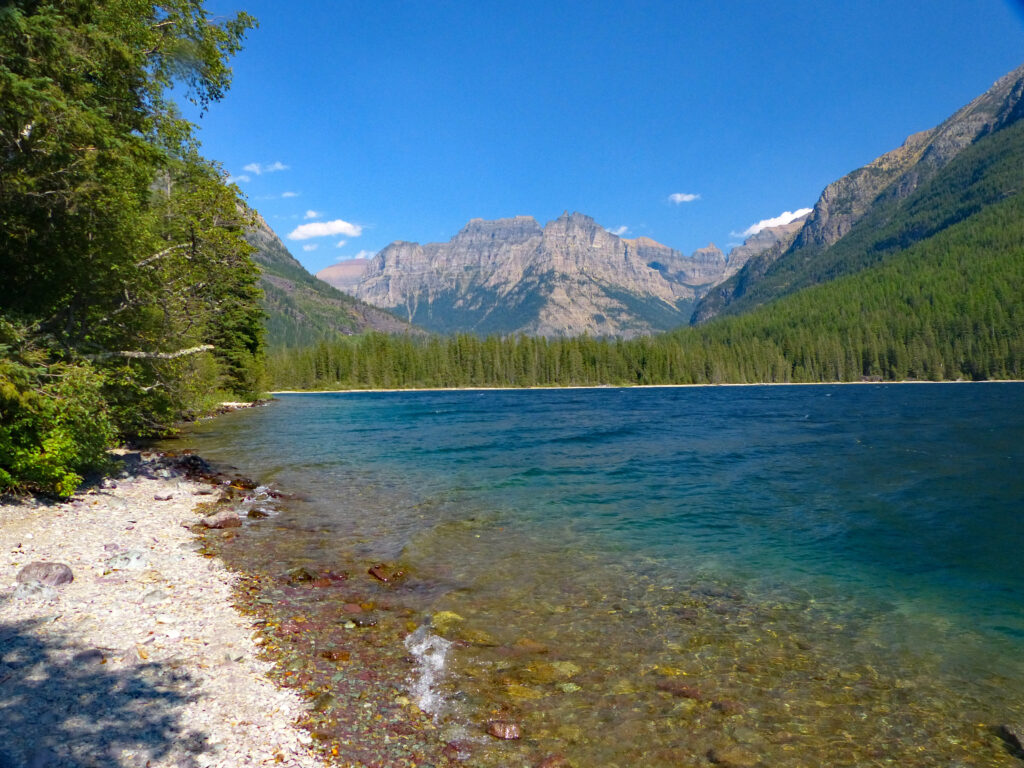 LOCATION #5: Two Medicine
Two Medicine is one of the more quiet areas of the park and an ideal place for a wedding ceremony or elopement. Whether you're searching for the iconic mountains, gushing waterfalls or serene lakes, Two Medicine Valley has it all. Interested in a quick hike with your S/O the day before or after? Hit up Upper Two Medicine Lake Trail for more epic alpine views. (Permit required with GNPS)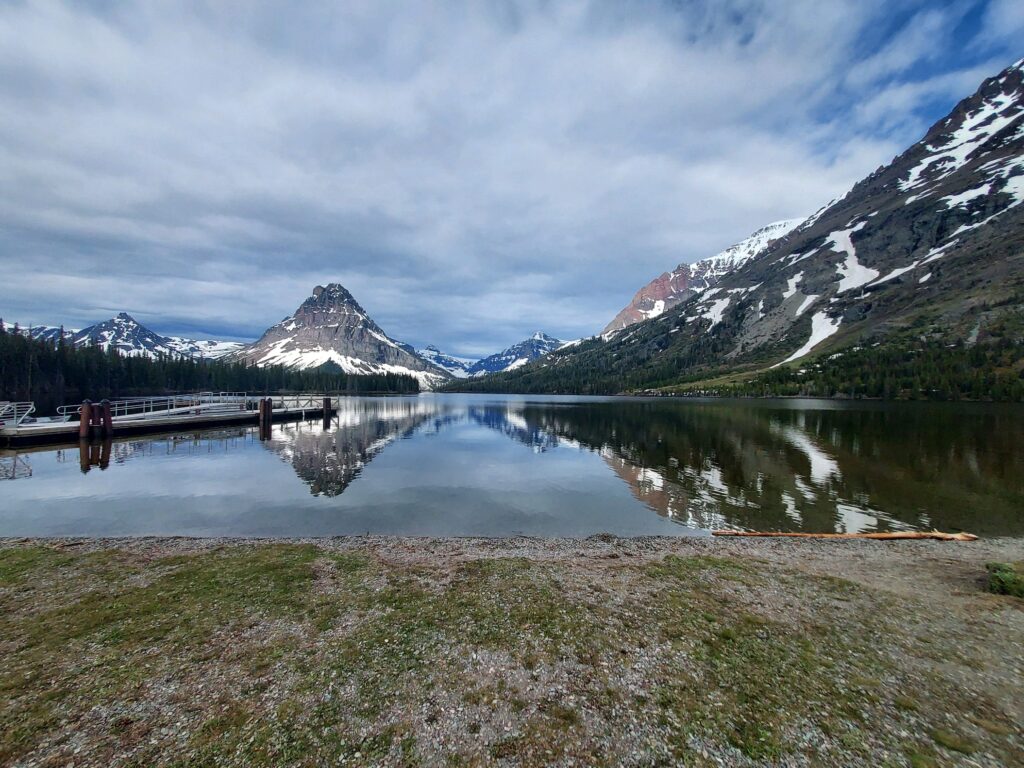 LOCATION #6: 1913 Ranger Station- St. Mary
For all you history buffs out there, set your wedding sights on the 1913 Ranger Station in St. Mary for your wedding wishes. This ranger station was one of the first National Park Service Buildings in Glacier National Park and provided living quarters and a central working location for many Rangers until The 1930s. In 1976, it was restored to it's original 1913 appearance and is listed on The National Register of Historic Places. (Permit required with GNPS)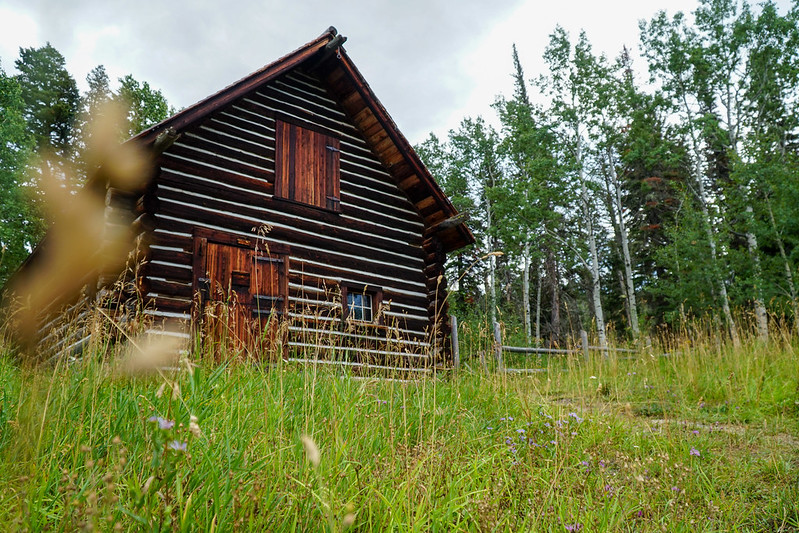 1913 Ranger Station in Glacier National Park. Photo courtesy Glacier National Park, Brandy Burke
LOCATION #7: Many Glacier Hotel Beach
For your classic, Glacier National Park wedding day, look no further than the beach at Many Glacier Hotel. Not only will you have the perfect spot for cocktails after the ceremony, but you and your sweetie can stay in one of the amazing rooms at The Many Glacier Hotel. Surround yourself with outrageous beauty and amazing history all at the same time. The next day, take a hike to Iceberg Lake or the famous Grinnell Glacier. (Permit required with GNPS)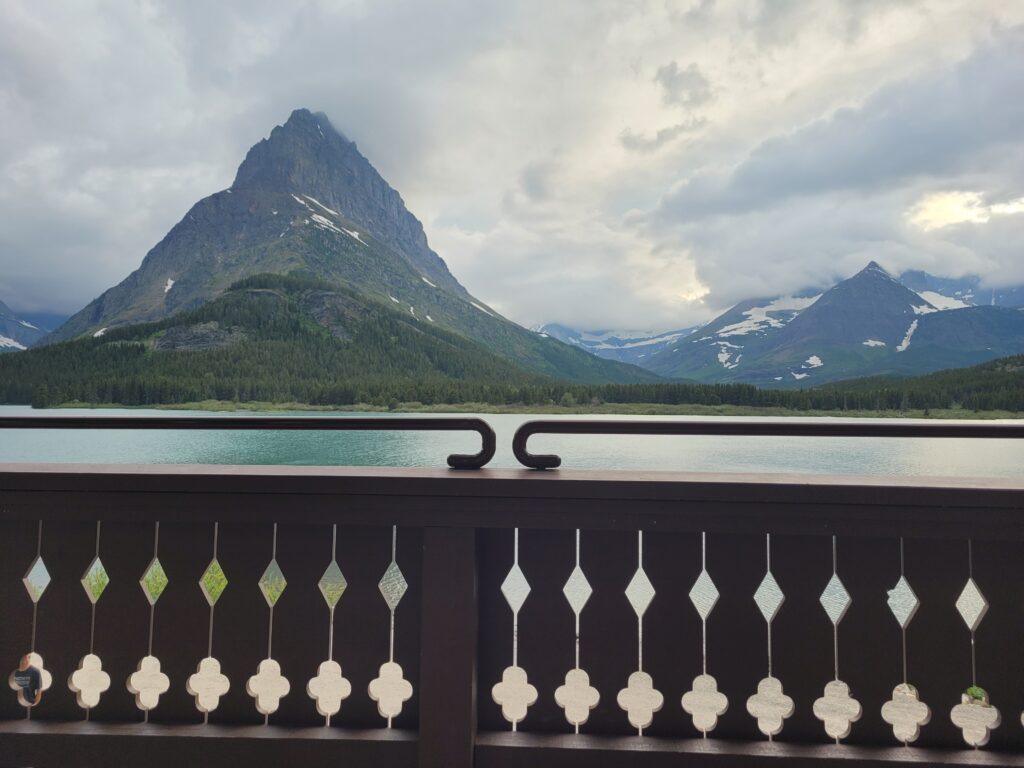 LOGISTICS
Any and all vow exchanging, elopements, ceremonies, weddings, etc. require a Special Use Permit with The Park. Also, be sure to check this page to see specific restrictions at each location.
Road Construction and Project Locations– Several areas of the park are scheduled for road construction and infrastructure upgrades. There will be some delays and closures associated with these projects. Visit The Park's Current Conditions page for specifics.
Will You and Your Wedding Party Need a Going-to-the-Sun Road Corridor Vehicle Reservation– Special Use Permits are considered a "service reservation" under the vehicle reservation system. Visit the vehicle reservation page for more information.
Why do I need a permit?– The National Park Service is required by law to protect and conserve all resources under their care including the scenery, wildlife, and tranquility. As such, it is sometimes necessary to regulate or limit activities within the park to limit strain on park resources and maintain a positive experience for all visitors.
How do I get a permit?– Head to this page on The Park's website for information on how to get a permit.
Can I get married at Logan Pass?– No, but you are allowed to take pictures at Logan Pass. Keep in mind that the Logan Pass area is CLOSED TO ALL OFF-TRAIL TRAVEL. This is to protect the delicate alpine plants that are easily killed when stepped on and can take years to decades to grow back.
If you have more questions about permits and what to expect, take a look at The Park's FAQ.