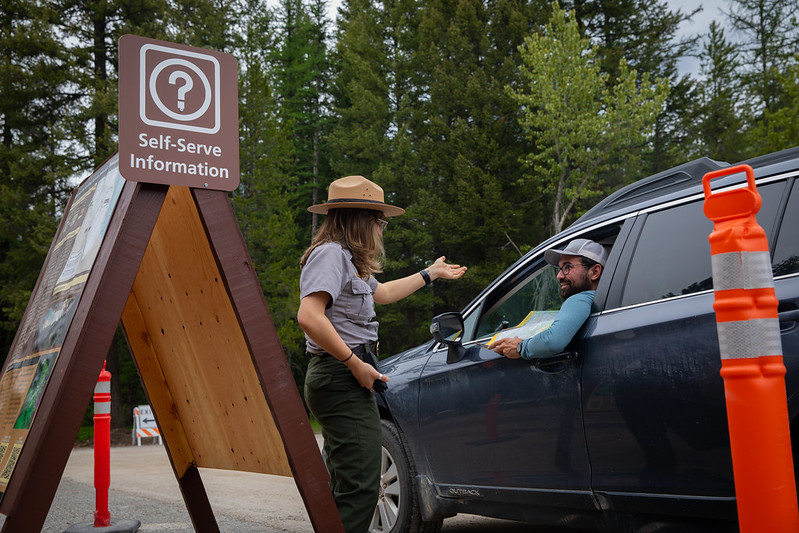 There is a lot to remember when it comes to planning your Glacier National Park vacation. From vehicle reservations & backpacking permits to planned park construction and what to expect day-to-day. We recently met with park staff and got a bit of information regarding what to expect moving forward.
Vehicle Reservations
If you haven't heard by now, Glacier National Park is requiring vehicle reservations at the West Entrance for Going-to-the-Sun Road corridor, Camas Road and The North Fork area of the Park at the Polebridge Ranger Station from May 26th-September 10th between 6am-3pm. Other entrances requiring a vehicle reservation for 2023 will be St. Mary entrance at Rising Sun, Two Medicine Entrance and Many Glacier Entrance from July 1st-September 10th between 6am-3pm. Vehicle reservations get released in blocks, 3 months ahead of time. Reservations for June released February 1st, July released on March 1st, August released on April 1st and September released on May 1st.
Rumor has it, reservations don't stay up for long when they hit Recreation.gov before selling out. June and July dates for the West Side for GTTSR and Camas lasted about 7-8 minutes and The North Fork reservations only lasted about 4 minutes before they were fully sold out. Similarly, for July dates, east side entrances lasted about 6 minutes. We recommend paying close attention to those 24 hour release reservations! (Log on to Recreation.gov at 8am MST 24 hours before you plan to visit the park to snag a reservation. Head to our FAQ for more info on those!)
What Does This Mean For You?
2023 marks the third year for the pilot vehicle reservation system, so most of this is not new information. The Park added Two Medicine and Many Glacier to the system, but we know that this was not an easy choice. The Park has seen a big spike in visitation the last few years. While this decision is a not popular one, it is helping alleviate congestion & gridlock throughout The Park.
The Park continues to improve these vehicle reservations as each new season approaches. Times changed from 6pm at the North Fork and 4pm at the West Entrances and St. Mary in 2022 to 3pm for all entrances in 2023. This allows more time for exploring outside of The Park prior to 3pm. (Hint, hint, our rafting and fishing trips are perfect for this). However, Montana summers have has plenty of daylight. You'll have more than enough time to explore The Park before nightfall.
One additional thing to keep in mind is construction on Going-to-the-Sun Road. Similar to last year, entry into The Park at Going-to-the-Sun Road west entrance will not be permitted prior to 6am. A utility project will close both lanes from Apgar to Lake McDonald, 10pm-6am. Take a look at our Vehicle Reservation FAQ for more information on that!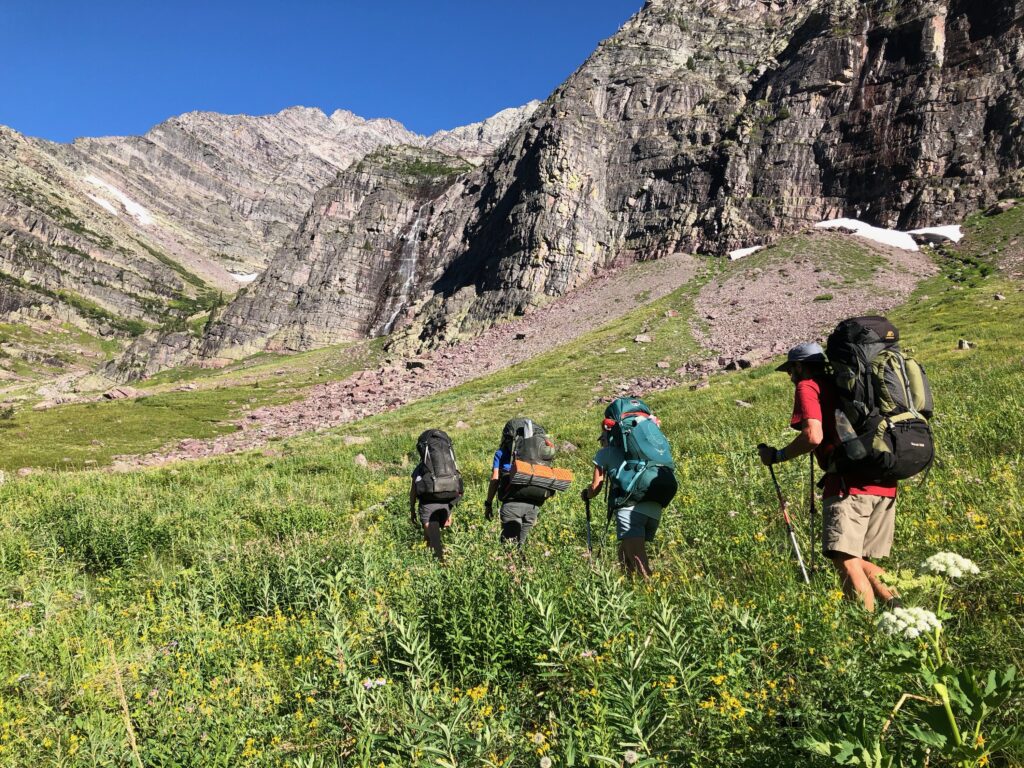 If you're looking to do a big day hike or a backpacking trip but you're not able to snag a vehicle reservation or a backcountry permit, don't stress! Remember that when you hike or backpack with us, Glacier Guides & Montana Raft, you don't need to worry about any of the nitty gritty, we take care of EVERYTHING!
Seriously!
-Transportation to and from the trailhead from our office in West Glacier
– A healthy, mostly local and organic trail lunch (hiking) or homemade meals for each day you're in the backcountry (backpacking)
-The perfect trail or route for your crew, ranging in difficulty from easy to advanced
-Vehicle Reservations
-Backcountry/Wilderness Camping Permits
If you're curious about day hike availability or what backpacking routes we have planned for this year, send us an email at info@glacierguides.com or call us at (406) 387-5555. Photo by guide Danielle Ebaugh
I've Heard I Can't Bike Going-to-the-Sun Road This Spring. Is That True?
As far as we've heard, biking will be available this spring beginning May 16th. We open the first weekend in May every year and we will definitely have bikes available for rent. If Going-to-the-Sun Road isn't open that May 6th weekend, we encourage you to explore other roads in The Park. They're just as beautiful, we promise! Head out to Camas Road and bike the 11 miles from Apgar to The North Fork Road. Or, head over to the east side and bike from St. Mary entrance to Rising Sun campground (or further if weather and conditions allow).
In short, that rumor is false. Here's a few things we know to be true.
-The road will still be closed to vehicles beginning at Avalanche Lake Campground until Going-to-the-Sun Road is fully plowed. This is normally late June.
-We run guided bike and ebike trips, rent bikes and ebikes daily and run our hiker/biker shuttle until the road opens to vehicles.
-Some days there may be a hiker/biker closure in place when needed.
We know what you're asking: Hiker/ Biker closure, what does that mean? Like in years past, while road crews are working on plowing and cleaning up Going-to-the-Sun Road, there may be occasional closures on the road itself due to many reasons. The first being snow and road crew. The Park needs to make sure the road you're biking on is safe and free of hazards. Similarly, if there is falling debris from rocks above, avalanche danger or guard rails that need attention, The Park may put up that hiker/biker closure. Finally, The Park may put the closure up due to wildlife (like bears) sighting or danger on the road.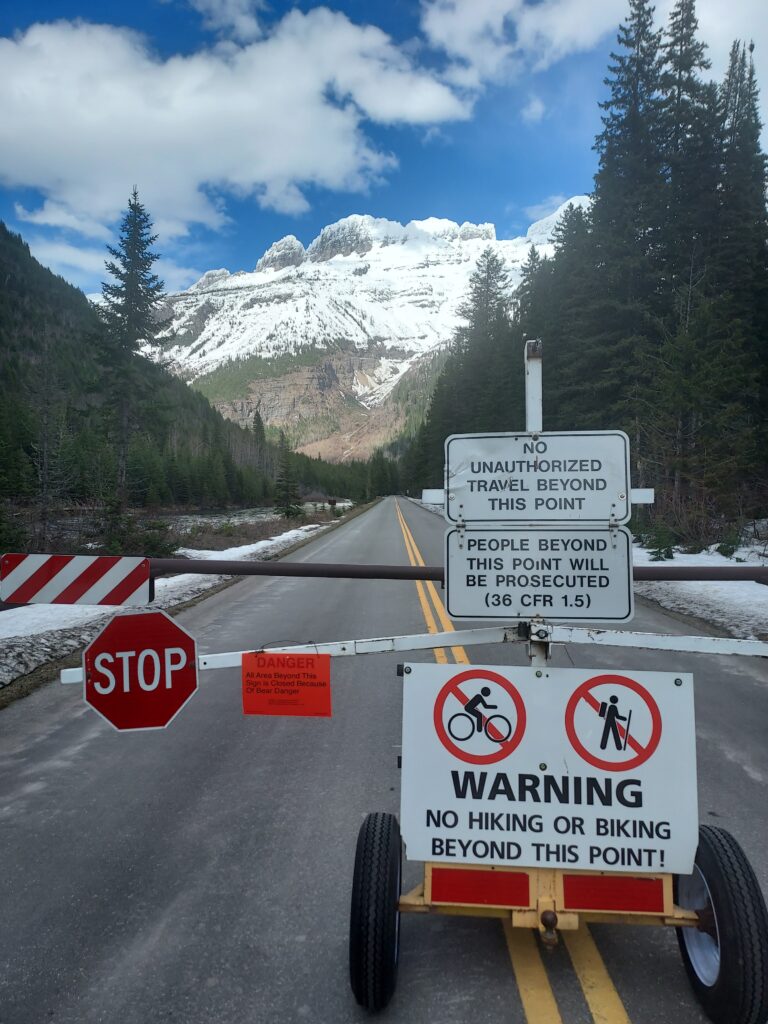 New Park Website!
Glacier National Park has a great website with a ton of valuable information. There you can find out more regarding vehicle reservations, construction, road closures, backcountry permits and so much more. There's helpful information on the website that covers what guests can do inside and outside of The Park, as well.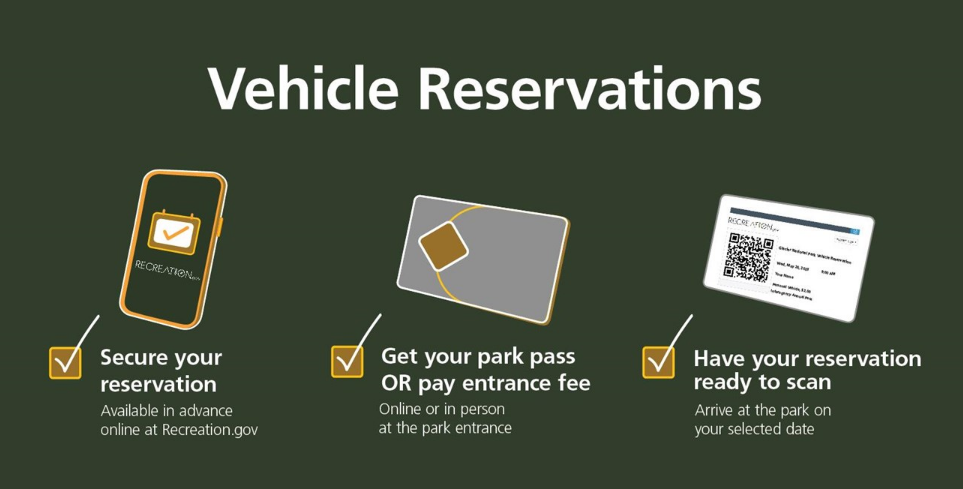 Moral Of The Story: Don't Stress!
We know it can be disappointing to find this information out later, thinking that your trip is over or wondering how you'll be able to experience GNP to it's fullest. Fear not, we are here to ease those concerns! We're not only known for our epic guided tours, but also for providing you with all the info you need. In fact, we have been guiding in and around Glacier National Park since 1983, so we know our stuff and we've got you covered!
We're a phone call or email away to help answer any questions or ease any concerns. Our rafting and fishing trips happen outside of The Park and are a great Montana activity for the morning before you head into GNP. Peruse our site, see what adventures interest you the most and give us a call. Or, fill out the form below and we will reach out ASAP!
Need help planning your perfect Glacier National Park vacation? Our Insider's Guide can help with that!