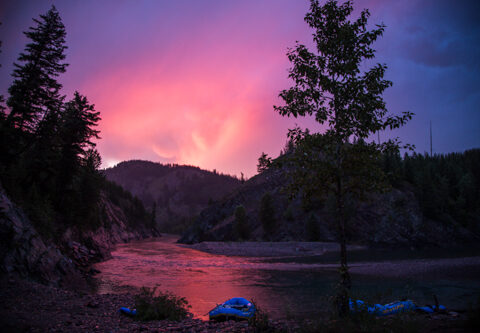 Overnight Rafting
Multi-Day & Overnight Rafting Adventures
Planning for 2024? Email or call us to get started!
Since 1987, Glacier Guides and Montana Raft has guided whitewater rafting and scenic float trips on the Flathead River, bordering Glacier National Park. The North and Middle Forks of the Flathead form Glacier's stunning southwestern border. Overnight rafting Glacier Park adventures afford a unique opportunity to nearly everyone — ages three and up! — to gaze at the beauty of Glacier National Park. Later, you'll never forget looking up at Glacier's dark, star studded skies, without having to hike or carry a pack. From young families to retirees, multi-day raft trips mean FUN!
Overnight trips all end in the West Glacier area. The longest trips starting farthest upriver. An average day's float is 15 miles of spectacular scenery, with most of the whitewater — if any — coming in the last day. These trips use the North Fork of the Flathead River during late summer, and the Middle Fork in early and mid summer. Finally, we can customize any trip – just ask!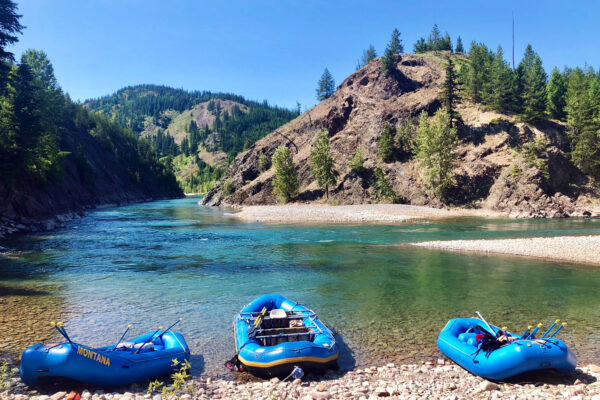 2 Day Overnight Glacier National Park Rafting Trip
Moderate, Family Friendly
2 Days
$475 Adult | $399 Child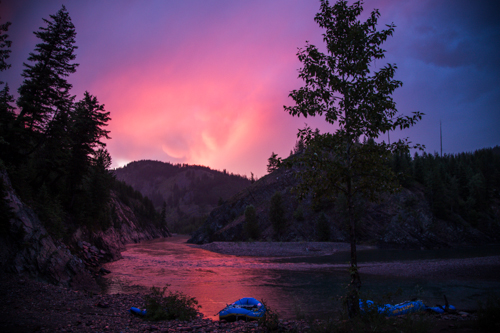 Private Overnight Rafting Adventures
Easy or Moderate, Family Friendly
2-3 Days, your choice!
$300/person/day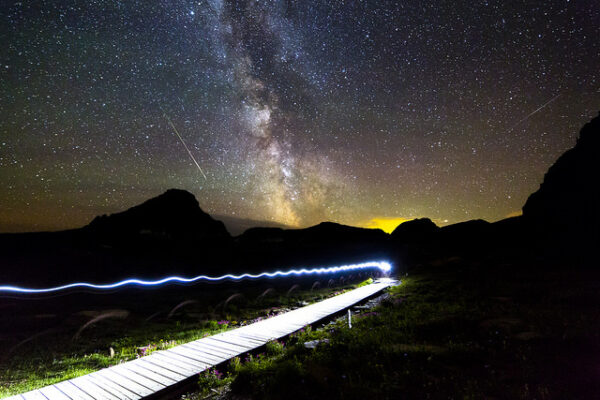 Glacier National Park Star Party Float
Moderate
2 Days
$675 per person
The more, the merrier.