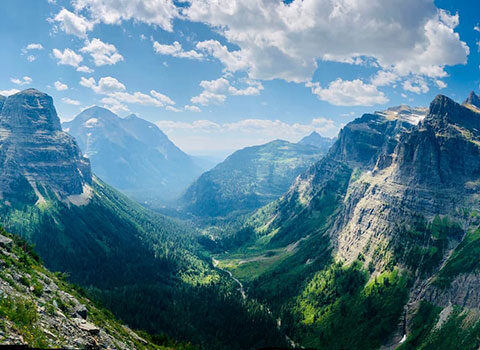 Family Friendly Rafting
Family Friendly Rafting in Glacier National Park
So many of our guides at Glacier Guides and Montana Raft grew up on Glacier National Park's borders as kids, or visited on their summer vacations. These days, we're amazed by how many of our guides have kids – and grandkids! In our collective experience, there's nothing quite like family friendly rafting in Glacier. And we have a lot of experience in this department.
Family Vacations
Since 1987, family friendly rafting trips in Glacier National Park are our specialty. Working in conjunction with the Forest Service, our trips are on the North and Middle Forks of the Flathead River, a Wild and Scenic River. These forks form Glacier's southwestern borders, and offer intimate glimpses into the park's interior from the comfort of the boat. Whether you're looking for a little whitewater or a scenic float, we'd love to take you out! And if you're up for a camping adventure, we highly recommend overnight rafting trips.
Age Limits
Minimum ages for children will depend on the flow of the river, but generally speaking, there is a rafting trip for every age and ability between 3 and 103! We do have a minimum age of 5 for our whitewater trips and 3 for our scenic floats in Glacier. These minimums may be higher if the river levels are higher, as they often are in the early summer. Be sure to call the office to inquire: 406-387-5555
Create a Private Family Rafting experience in Glacier just for you and yours.
We know the places to go and things to see in and around Glacier National Park.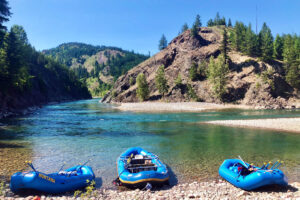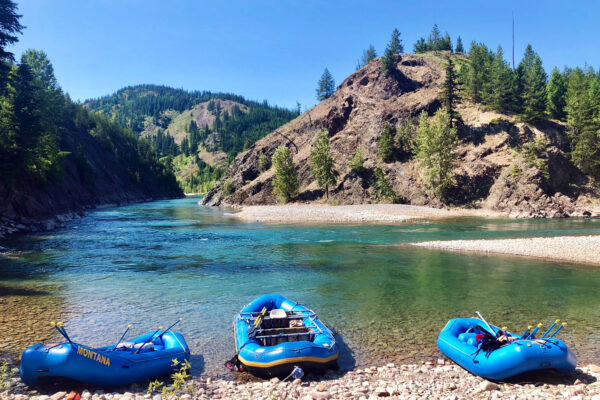 2 Day Overnight Glacier National Park Rafting Trip
Moderate, Family Friendly
2 Days
$475 Adult | $399 Child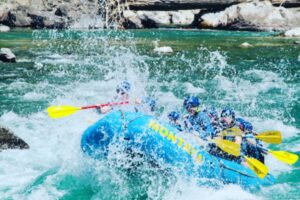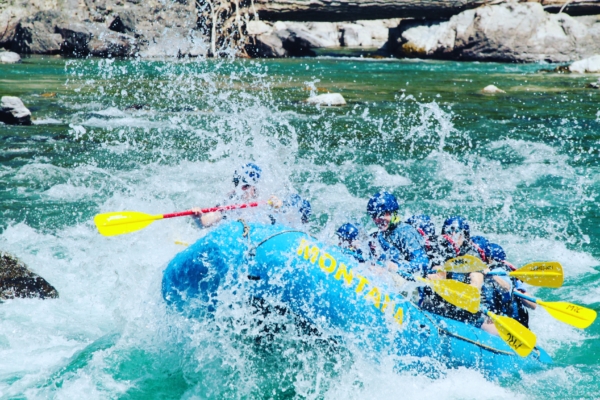 Half Day Whitewater Rafting Glacier National Park Trip with Dinner
Family Friendly
Approx. 3hrs + Dinner
$113 Adult | $93 Child (5 years-12 years)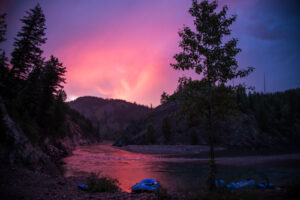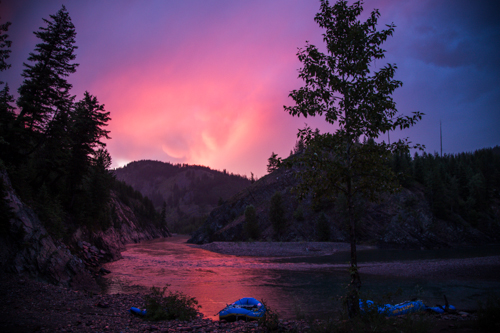 Private Overnight Rafting Adventures
Easy or Moderate, Family Friendly
2-3 Days, your choice!
$300/person/day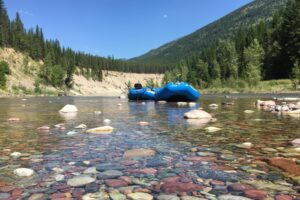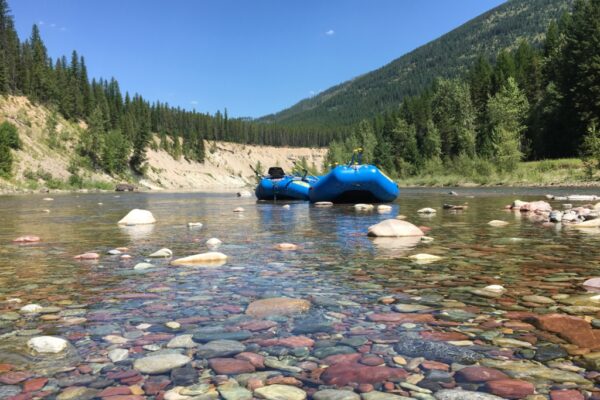 Private Rafting Trips Glacier National Park
Easy or Moderate, Family Friendly
Between 2-4 hours
$832-Half Day, $1,416-Full Day Whitewater, 8 person max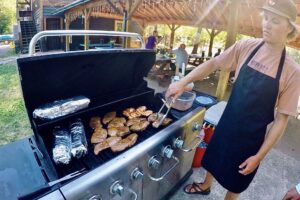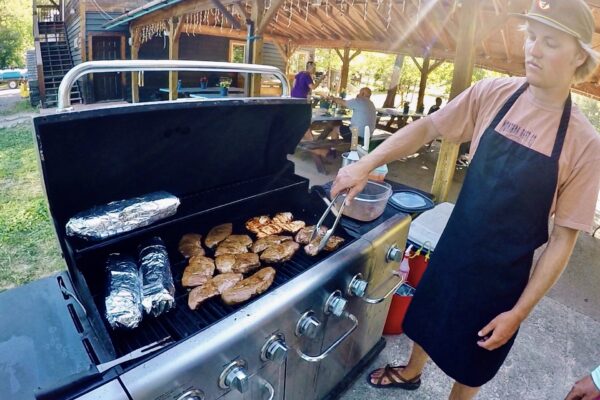 Scenic Float Trip with Dinner
Easy, Family Friendly
Approx. 2 hrs + Dinner
$113 Adult | $93 Child (3 years-12 years)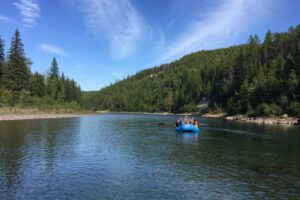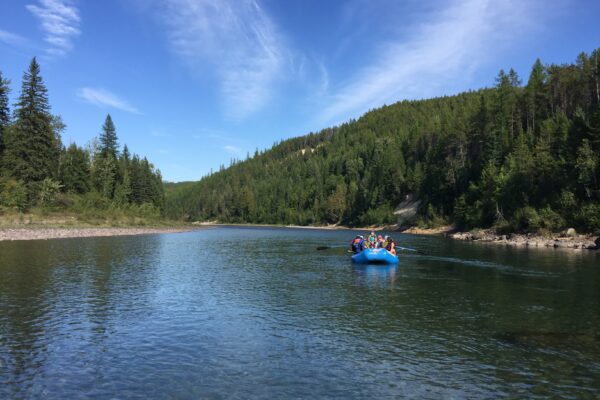 Scenic Float Glacier National Park
Easy, Family Friendly
Approx. 1.5-2.5 hrs
$81 Adult | $61 Child (3 years-12 years)
Safety First
Safety is always our #1 priority on our rafting trips in Glacier National Park. Our guides undergo rigorous training each year in river rescue techniques, wilderness first aid, and more. Many of our guides return to us year after year, decade after decade. Our new guides are required to run hundreds of miles of the Flathead River before they can graduate from our Guide School. We carry radios on all of our raft trips. All of our equipment is state of the art and impeccably maintained. If conditions call for wetsuits and river shoes, or if you would prefer to wear splash gear, it is always available at no cost.