There are plenty of reasons to not cancel your trip to Glacier National Park, and unfavorable weather is certainly a big one. The weather is always unpredictable on the Continental Divide, which bisects Glacier National Park and at Glacier Guides Montana Raft, we explore in every type — because there's beauty to see even on the wet and cold days. We know that in planning a vacation, it takes preparation and figuring out the details months in advance, which is why the weather should never stop you from having the most remarkable time. Keep reading for more info on joining our rafting, hiking, fishing or biking trips even when the forecast calls for 100% chance of rain…
Biking Going-To-The-Sun Road
Don't let your weather app scare you away from what's sure to be an amazing day, because it usually misses those small pockets of sunshine hidden within the dreary days — Glacier National Park on a moody, quiet day is not to be missed. The first reason not to cancel is for a bucket list adventure! Rent an e-bike from us and take our shuttle into the park to bike Going-To-The-Sun Road before it opens to vehicle traffic. Or for some amazing interp from our knowledgeable guides, join a guided trip and gain a plethora of knowledge and fun facts for your next dinner party. Ride as far up as you can and revel in a moment of zooming past towering snow-capped peaks. Rain, snow, wind or shine, adventure is out there and it'll be worth the extra layers.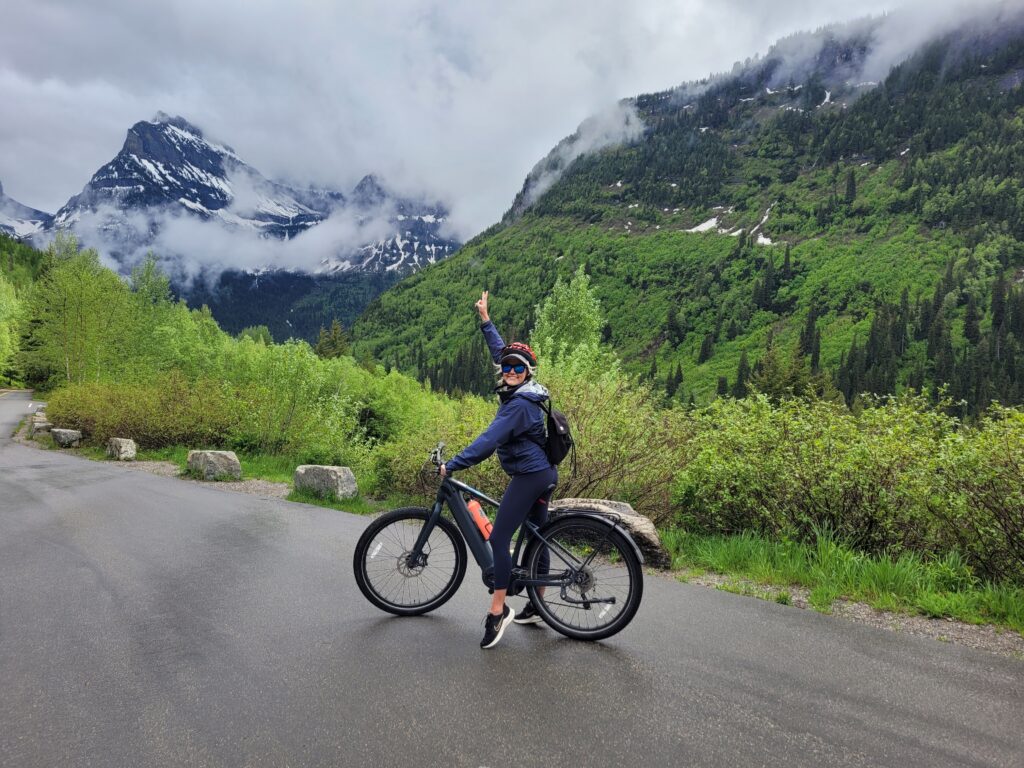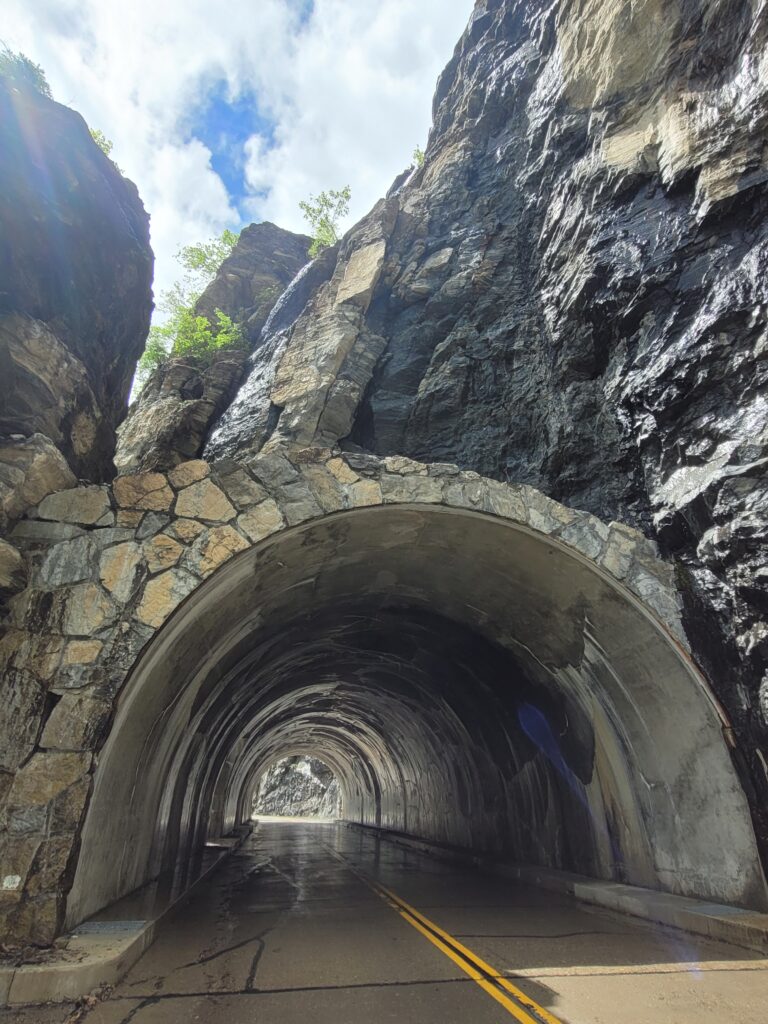 Whitewater Rafting on Middle Fork of The Flathead River
What better way to spend your day than rafting Glacier National Park's border rivers? When the weather isn't looking bright and sunny, we still recommend heading out and experiencing The Middle Fork. Take a look at both the fun/splashy whitewater adventure and a relaxing scenic float to see which adventure fits your fancy. With wetsuits, neoprene booties for your feet and gloves for your hands, life jackets and helmets (for whitewater), we make sure you're prepared no matter what and provide necessary equipment for colder weather. Additionally, we have fleece available for extra warmth and splash jackets for the wet and wild adventure. Experiencing the river in the rain or snow is an event all on it's own — watching the flakes quietly fall and melt on the water is about as peaceful as it gets. Take a look at our packing list to know exactly how to prepare for your trip. Most of the time, those clouds unexpectedly part, the sun comes out and warms your core and a huge rainbow arcs across the sky — it's worth going for that experience alone.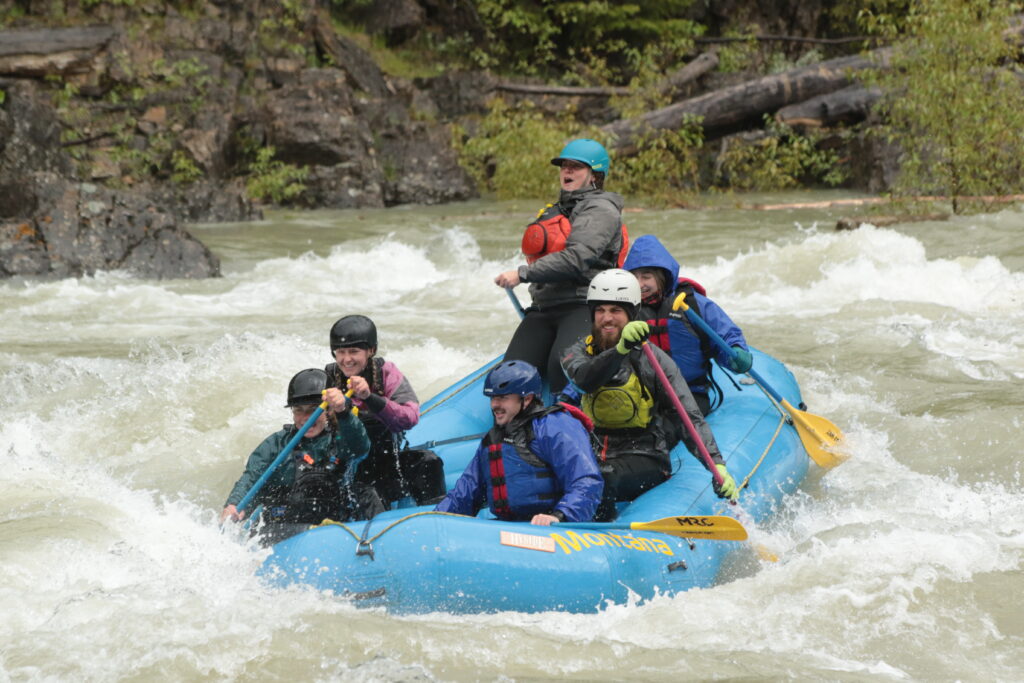 Day Hikes in Glacier National Park
Our day hikes and nature walks leave early in the morning when the fog sits low on the mountains and the valley is completely quiet — the calm before the storm in Glacier National Park. Throughout the summer, we offer day hikes every day of the week. We've got a packing list for hiking, too, and it's always a good idea to look through before heading out for a hike. If you're hiking in "not-so-sunny" weather, chances are most people opted out of the hike and decided to stay home for the day — in other words, fewer crowds, which is a great reason not to cancel your trip to Glacier National Park! Always prepare for cold weather with common sense and a pack filled with extra layers, hats, gloves, a water bottle and snacks. Be prepared for huge temperature swings mid-hike. One thing we like to say around here is "if you don't like the weather, just wait 5 minutes," and it always seems to hold true.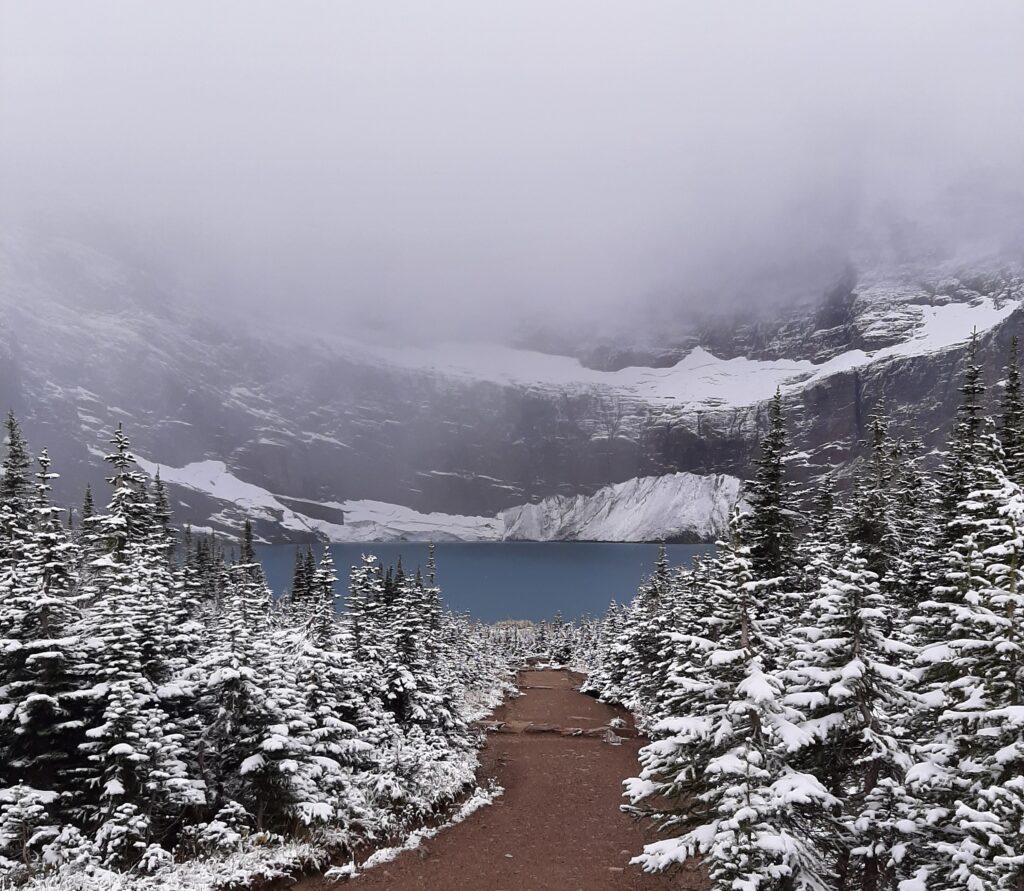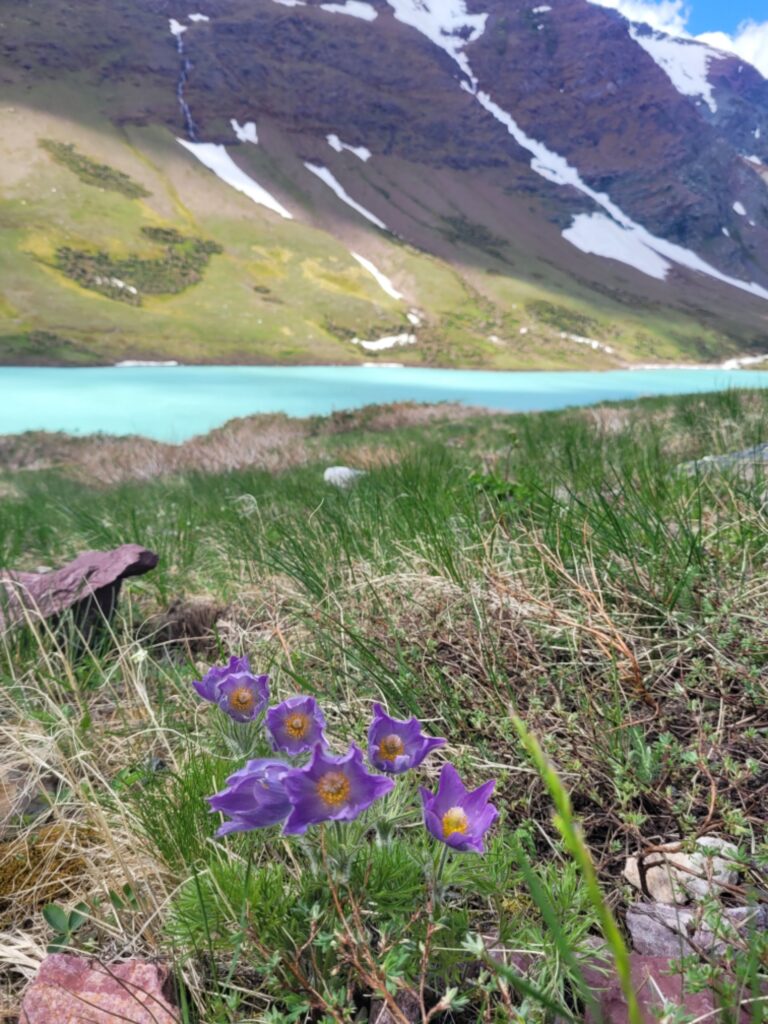 Overnight Trips (Backpacking & Rafting)
Glacier Guides Montana Raft offers several different types of overnight backpacking and rafting trips. Weather comes in without warning wind and rain are usually at tops of passes — but it's part of the adventure. Make sure you read over our packing list for overnight trips so your prepped and ready for every condition. Our guides are prepared for these changes and know how to keep everyone happy and comfortable while in the backcountry. An overnight trip on the river or in Glacier National Park is a bucket-list experience — and for good reason! We know you've been planning this trip for months, so don't let a finickey weather app tell you otherwise! Take a look at our backpacking trips, our overnight rafting trips and our Glacier Challenge adventure. We also have a beautiful overnight rafting trip down The North Fork with The Glacier Conservancy called Star Party Float. We'll take duckies — also called inflatable kayaks — down the North Fork of the Flathead River. Next, we spend the night in Polebridge. We'll celebrate Glacier's starry, dark skies and set up to watch the Perseids. The next day, we continue our float down the North Fork of the Flathead River.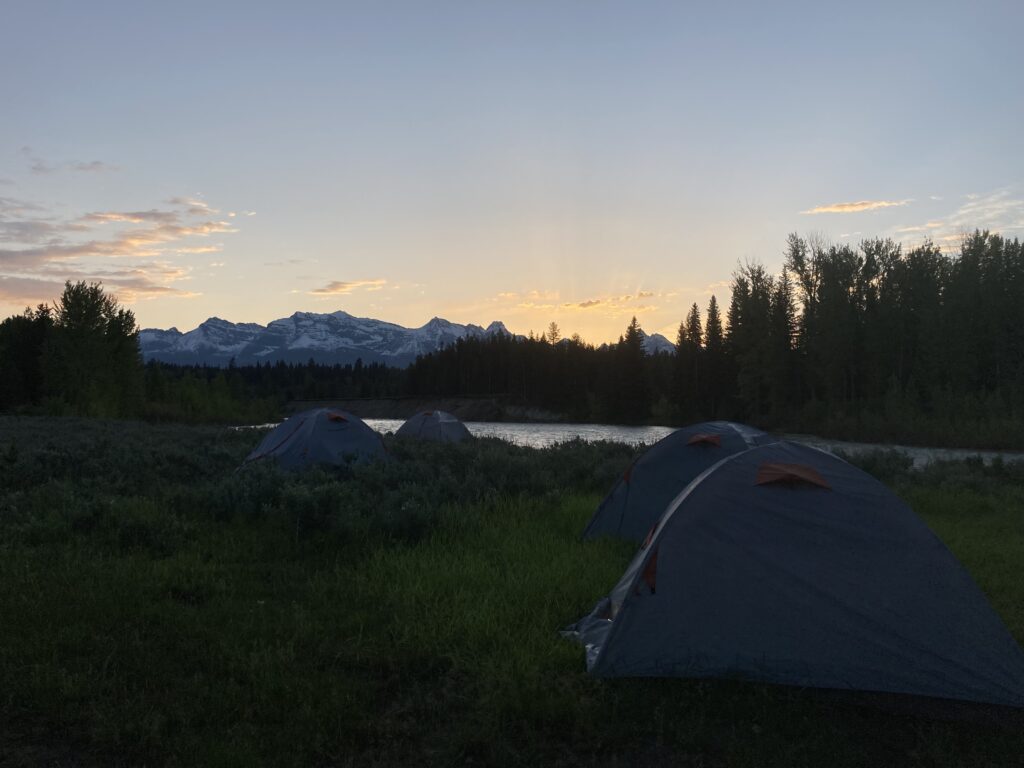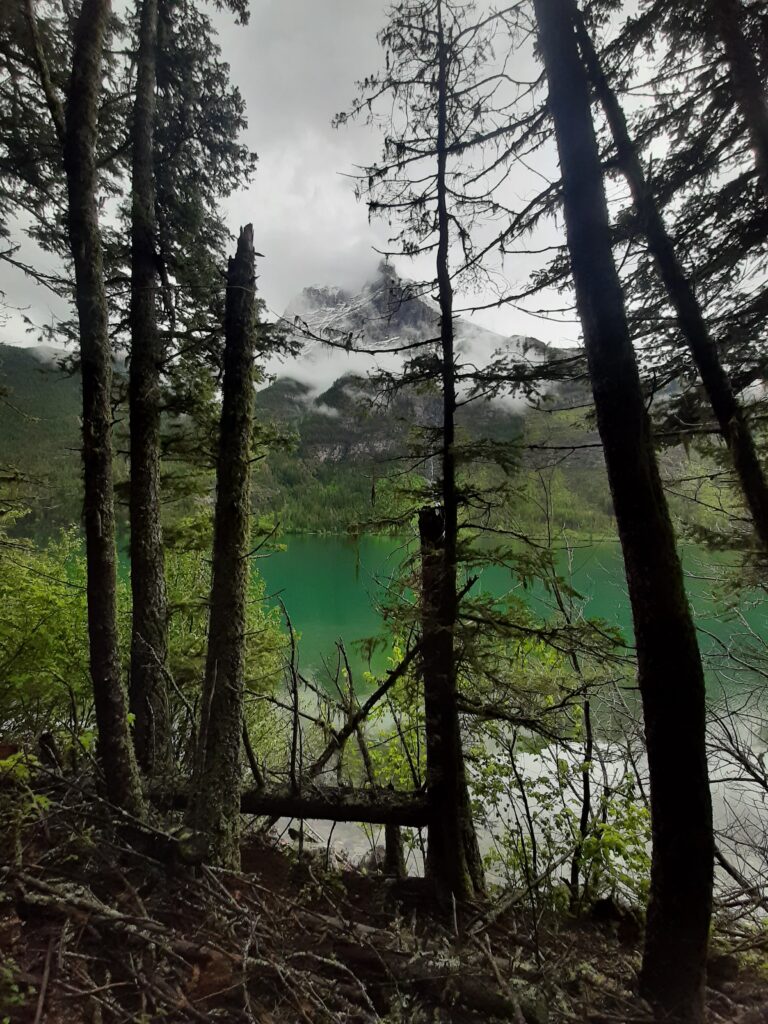 Fishing Trips on The Smith and Flathead River
Fly-fishing in the rain can be one of the best days spent on the river. Rain dops on the water are like camoflauge, making those bigger, more wise trout to rise because their predators can't see as well. Don't let it be a day ruiner! By the time you gear up and get on the boat, you'll be ready to catch a giant. Gear up with extra layers, a rain coat, water proof boots or shoes while wearing all your moisture wicking material. We offer a trip down The Smith River in Central Montana as well as on the Flathead River. You'll fish on either the Middle Fork or North Fork of the Flathead River, which form Glacier National Park's southwestern border. These federally protected, Wild and Scenic waters support native Westslope Cutthroat, along with Rainbow and Brook trout. Your guide will give the best advice to help you catch that fish and get an epic Instagram photo and bragging rights. Spending time on a river in any fashion is always better than staying home.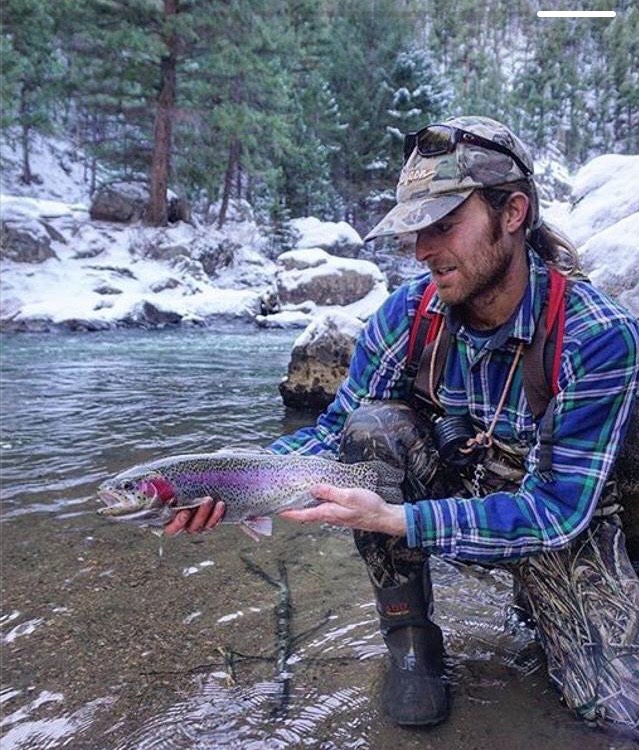 If you're looking for more information on what trips and rentals we offer, give us a call! We are here year-round, living our best West Glacier lives 12 months per year, though our guiding season ends October 15.
Want more info about what to do in the fall, winter, spring or summer in Glacier? We've written lots about all of our special seasons over the years. You can find links to those posts on the Plan page of our website.
Our best advice: plan ahead and prepare to recreate responsibly and PROTECT GLACIER! We'll see you out there.