Glacier National Park has announced a final decision and will require vehicle reservations in Summer 2023 to access Going-to-the-Sun Road via the West Entrance and the North Fork area of the park May 26-September 10, 2023, from 6 a.m. to 3 p.m. Additionally, vehicle reservations will be required for Two Medicine and Many Glacier valleys and the St. Mary Entrance to Going-to-the-Sun Road on the east side of the park from July 1-September 10, 2023, from 6 a.m. to 3 p.m.
We encourage you to check out Glacier National Park's information and FAQ about Ticketed Entry. The most current info on Glacier is always on the Park's website.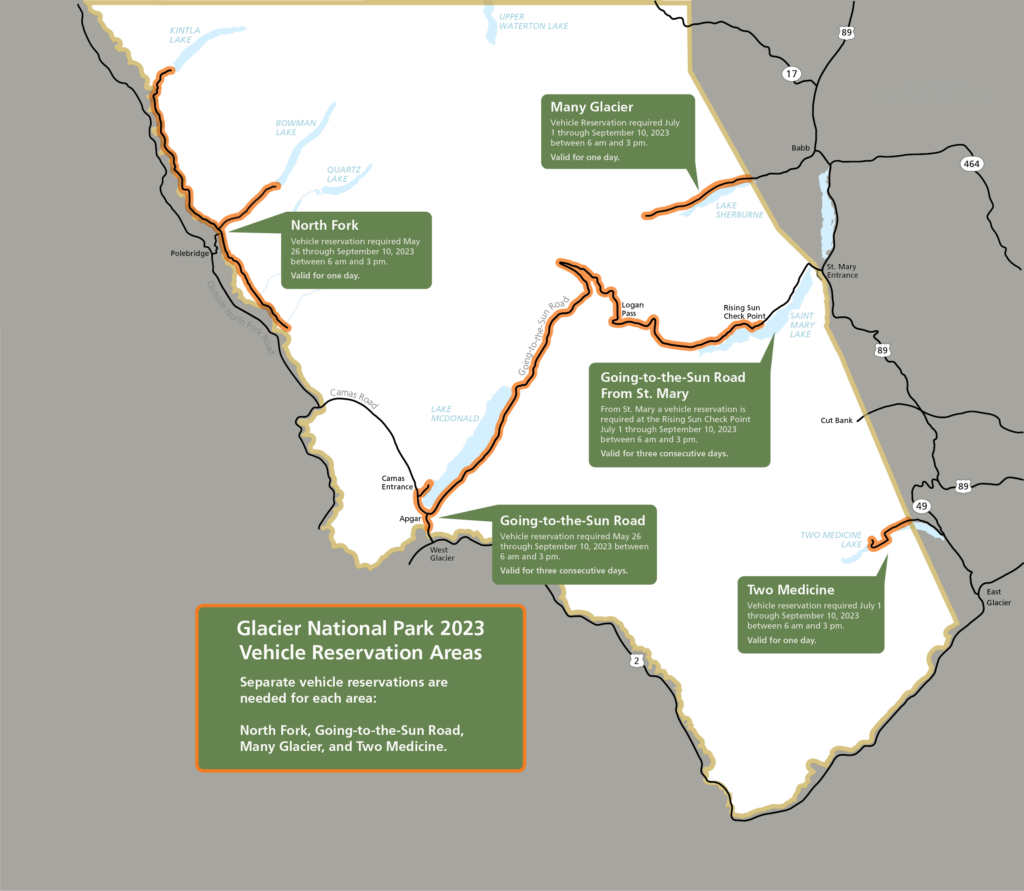 *Reservation Tip From The Folks at Recreation.Gov: Login to your Recreation.gov account, or create an account if you don't have one, at least 10 minutes before tickets go on sale and make a plan to book online to avoid delays.* The next round of reservations will be released on May 1st for September 1st-September 10th.
For Glacier Guides and Montana Raft guests, you will typically meet us outside of Glacier National Park for our rafting, hiking, fishing, and biking guided tours, at our West Glacier office on Highway 2. You will not need an Vehicle Reservation Ticket to go on a guided activity with us, but you will need one to enter the park on your own. Read on!