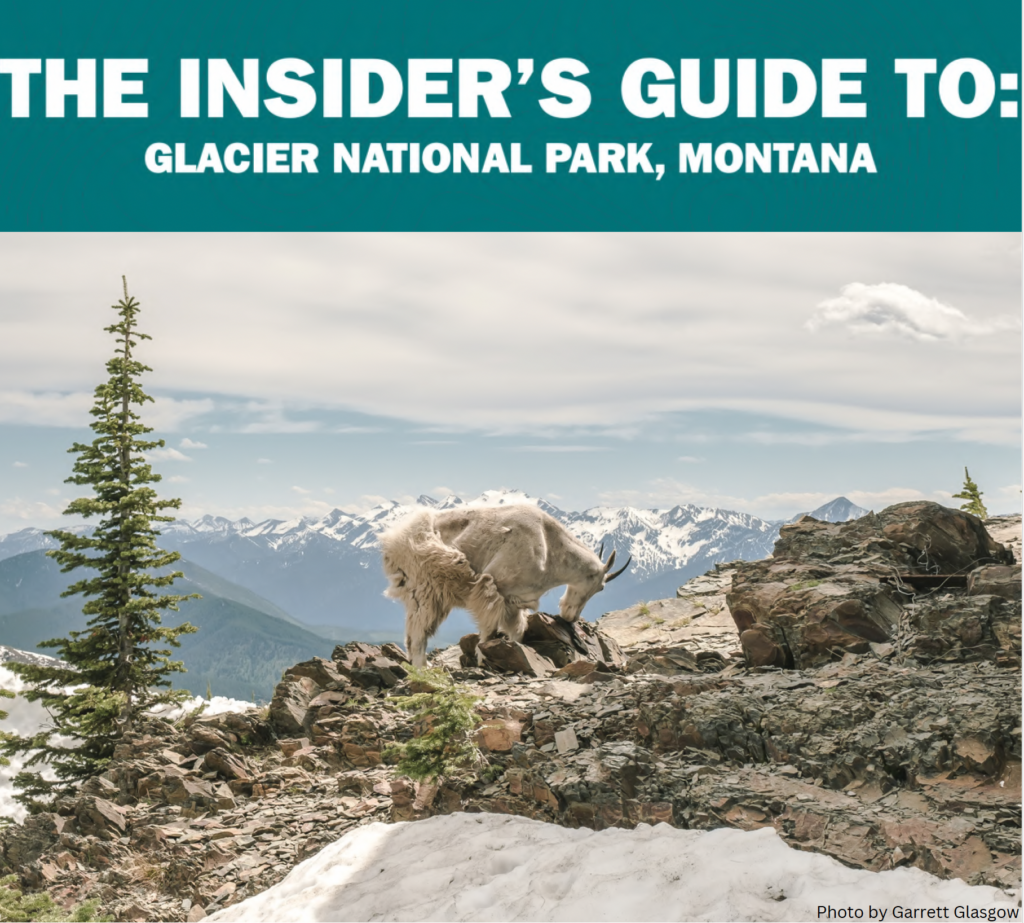 At Glacier Guides and Montana Raft, we're locals, and we love Glacier National Park with all of our hearts. So, we decided to share the love and put together our very own Glacier National Park Insider's Guide. In it, you'll find our recommendations on the top 10 adventures in Glacier. We weigh in on what to pack, where to eat, what to drink, and where to stay. You'll also find information on typical weather conditions around Glacier. We've even listed our our favorite things to do in the neighboring communities of Whitefish, Columbia Falls, Kalispell, Bigfork, Babb, St. Mary, and East Glacier.
The Glacier National Park Insider's Guide is filled with insider information so that you can make the most of your trip! But if you're still searching for answers, we're happy to help. Pick up the phone and call us at 406-387-5555. You can also email us. Or message us right from this website. We've always wanted someone to send us a missive via homing pigeon. Or by smoke signal.
Bottom line: you've got questions. And since 1983, we've had answers. We look forward to hearing from you soon.
P.S. Don't forget to sign up for our newsletter. It's a monthly love letter to Glacier National Park, heavy on the pictures and light on the sales pitch. Unlike the Glacier National Park Insider's Guide, the newsletter changes monthly. So, whether you're planning your Glacier trip or just missing Montana, we think you'll love it. And if you don't, there's an easy unsubscribe link at the bottom of every newsletter.
P.P.S. We always post near daily love notes to Glacier on our social media channels. The content changes frequently, and it varies by platform. Here are links to our Facebook, Instagram, Twitter, YouTube, Pinterest, Google, and TripAdvisor. #RaftHikeFishBikeStay #GlacierGuidesMTRaft
P.P.P.S. Established 1983. Licensed, permitted, authorized by the National Park Service and the United States Forest Service.