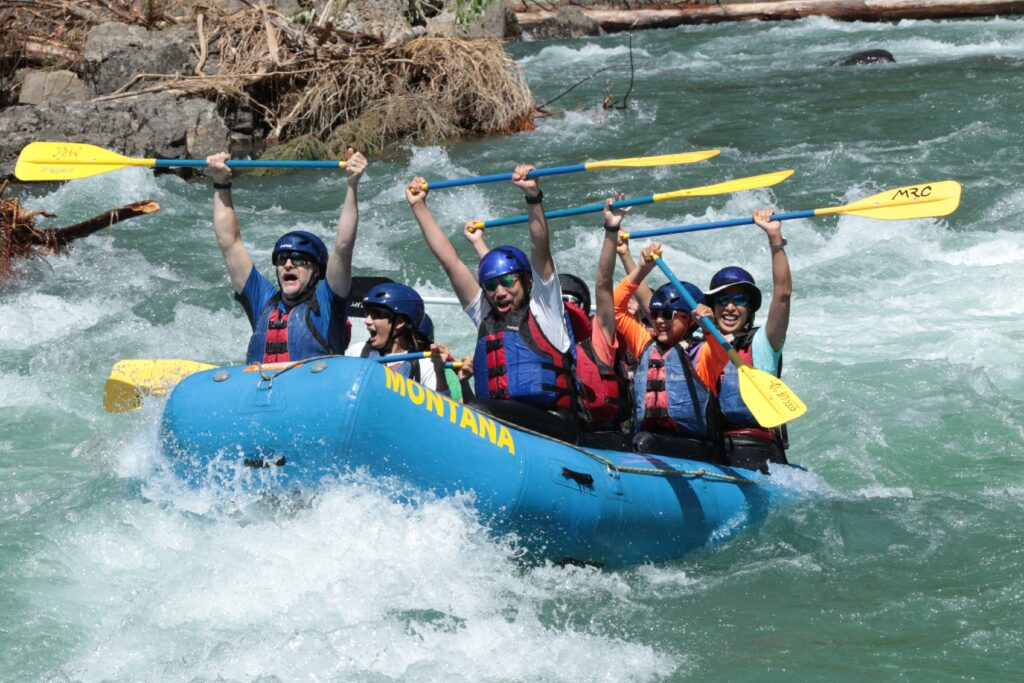 One of the best parts about summer is the warm weather and somewhat carefree attitude everyone seems to carry. The first couple of weeks, the heat isn't so bad. If you're in Montana, you likely endured a long, cold winter, followed by a long, wet, spring. Finally July comes around and you're itching for some vitamin D! But by the end of the month, the heat is at an all time high and you're ready to do whatever it takes to beat it. Cue: Rafting The Middle Fork of the Flathead River. July and August are the best months to get on the water for a breath of fresh air and a splash in your face. Let's go rafting on Glacier National Park's border river, The Middle Fork.
The morning's are nice and cool during a Montana summer. If it's a Wednesday-Sunday that you're hitting the rapids with us, head to Sunflower Cafe at West Glacier Campground for a one-of-a-kind breakfast – our faves are their A.M Banh Mi Sandwich or their Thai Breakfast Bowl. They've got a S'more Cold Brew or Bottomless Coffee as well to jump start your day!
TELL ME MORE ABOUT THE FLATHEAD RIVER!
You got it! The Three Forks of the Flathead River were designated in 1976 as a Wild and Scenic River – a total of 219 miles are included in the designation. The river system flows through the traditional homelands of the Ktunaxa, Kootenai, Séliš (Salish), and Pikuni (Blackfeet) Peoples. (Flathead Rivers Alliance). There are three classifications to a protected river: Wild, Scenic and Recreational. Wild river areas are accessed by trail or a few backcountry airstrips and show limited signs of human activity. The areas are free from roads and motorized and mechanized use. 97.9 miles of the Flathead system are classified as wild. Scenic sections show limited development along their shorelines, and are accessed by trail and in places by road. 40.7 miles of the Flathead system are designated as scenic. Recreation river areas are accessed by road and there is some development along the shoreline. 80.4 miles of the Flathead are designated as recreational. (Flathead National Forest)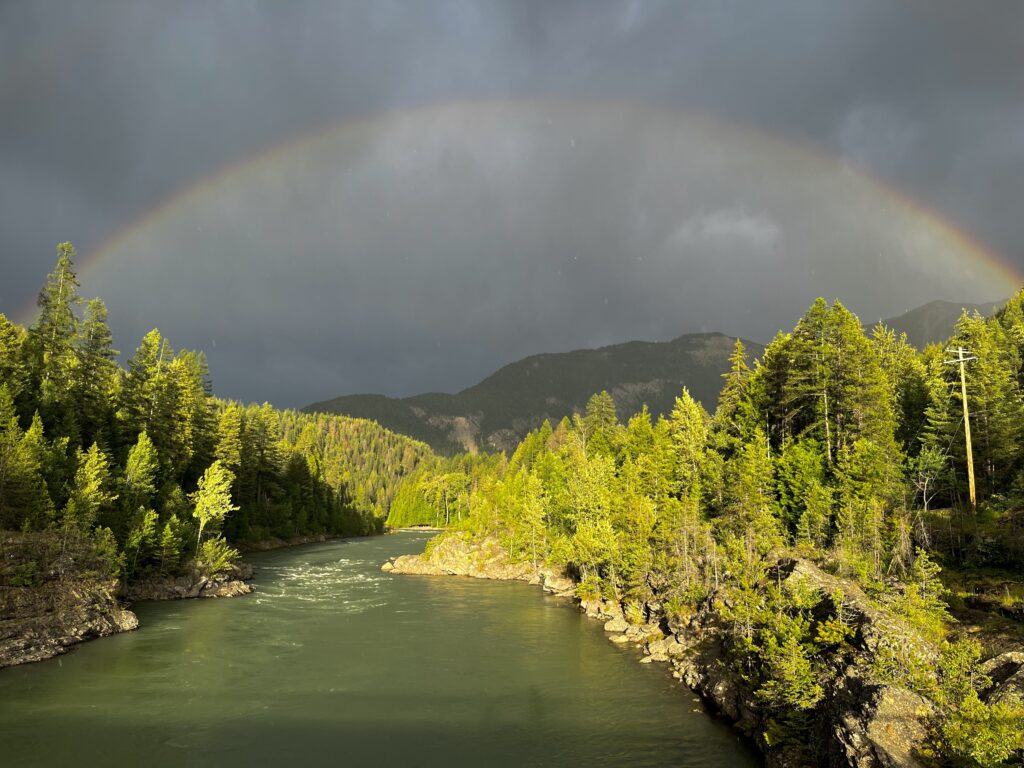 WHAT RAFTING DO YOU HAVE?
Try out our scenic float featuring gorgeous views into Glacier National Park from the John Stevens Canyon — these trips run twice a day throughout the summer. If you've got young kids (age minimum is 3 years old), the scenic float is perfect for them. There are plenty of opportunities to take in the view, listen to fun facts from our knowledgeable guides and even jump off the boat into the beautiful, brisk water.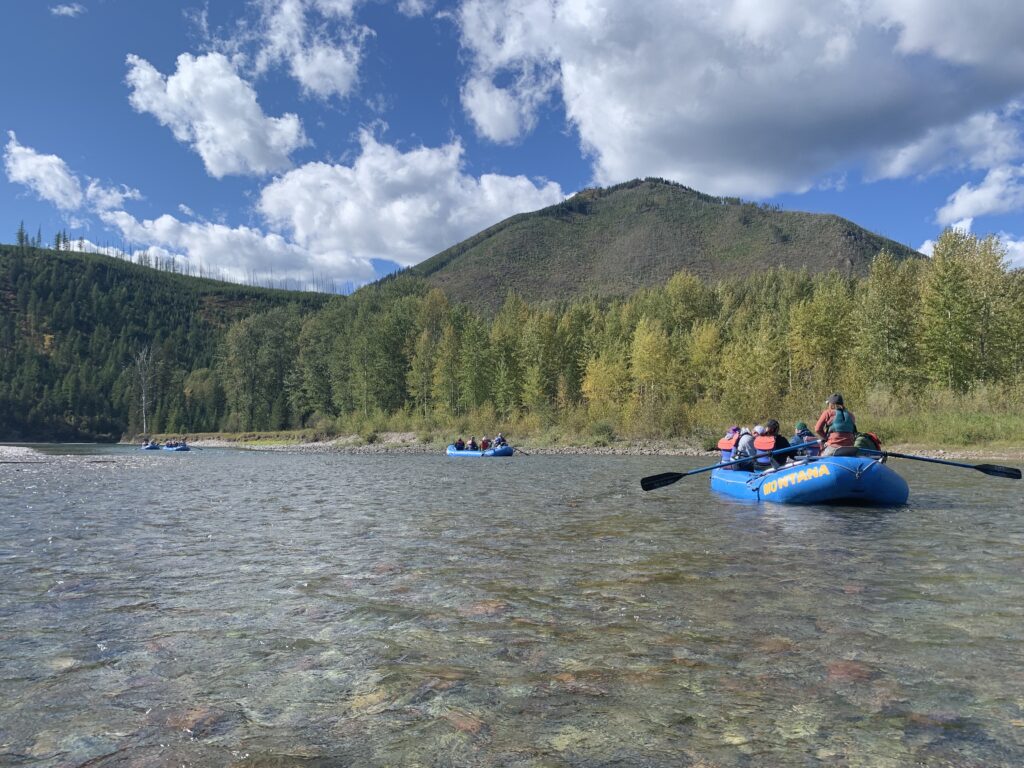 Looking for something a bit more exciting? Our whitewater is the perfect option. We run the whitewater section of The Middle Fork of the Flathead river, which are splashy and fun class II and III rapids. You are still able to see into Glacier National Park for those epic views, but get ready to paddle when you see the rapids – you're going to get wet, and it's going to be great! We have 9 named rapids in this section and our wonderful guides will take you through the best part of each one. We have photographers with their finger ready to snap all the best photos of you and your family/friends while you ride the wet and wild whitewater.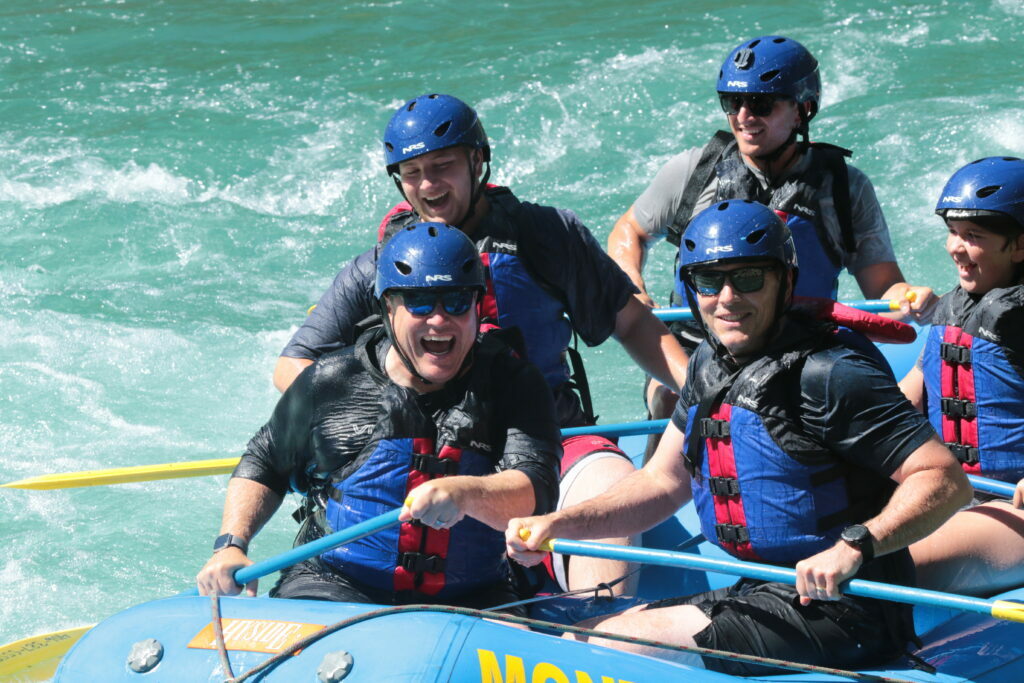 If you're wanting either of the above on a trip that's only you and your people, no problem. We also offer private rafting trips. Act fast, because these trips sell out quickly every year!
DO YOU HAVE MULTI-DAY TRIPS?
When it gets hot enough, sometimes you're not ready to leave the water after a few hours and we totally get that. Schedule a 2-day overnight raft trip or a custom overnight trip for you and your family/friends. Your guide(s) will set up a beautiful camp, cook a delicious home-cooked meal and entertain you with facts, figures and jokes all day and night. A night spent staring at the stars and listening to the river is an experience you'll never forget.
One of the best overnight trips we offer is called The Star Party. We team up with The Glacier Conservancy and take duckies — also called inflatable kayaks — down the North Fork of the Flathead River. We'll spend the night in Polebridge, celebrate Glacier's starry, dark skies and set up to watch the Perseids. The next day, we'll continue our float down the North Fork of the Flathead River.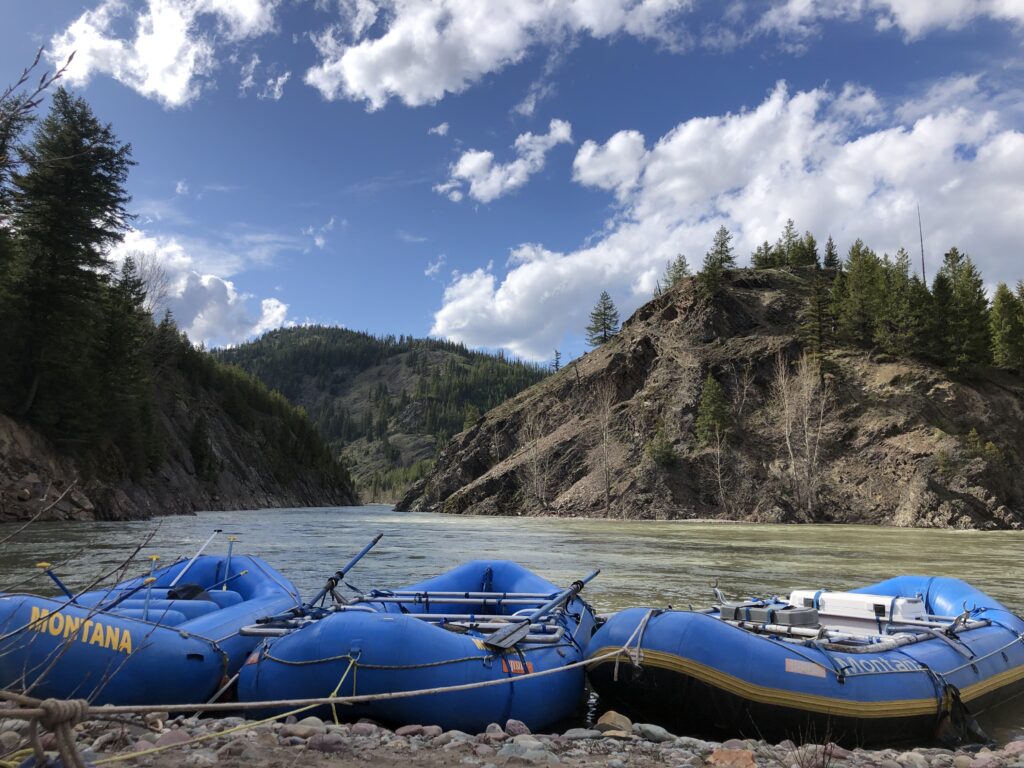 DO YOU OFFER FISHING TRIPS AS WELL?
We sure do – and it's another great way to beat that heat! You'll fish on either the Middle Fork or North Fork of the Flathead River, which form Glacier National Park's southwestern border. These federally protected, Wild and Scenic waters support native Westslope Cutthroat, along with Rainbow and Brook trout. You'll fly fish from a dory which can accommodate 2 people and your guide. There are several restrictions that go into place once the temperatures get too warm, so make sure you ask our office when you call about fishing availability!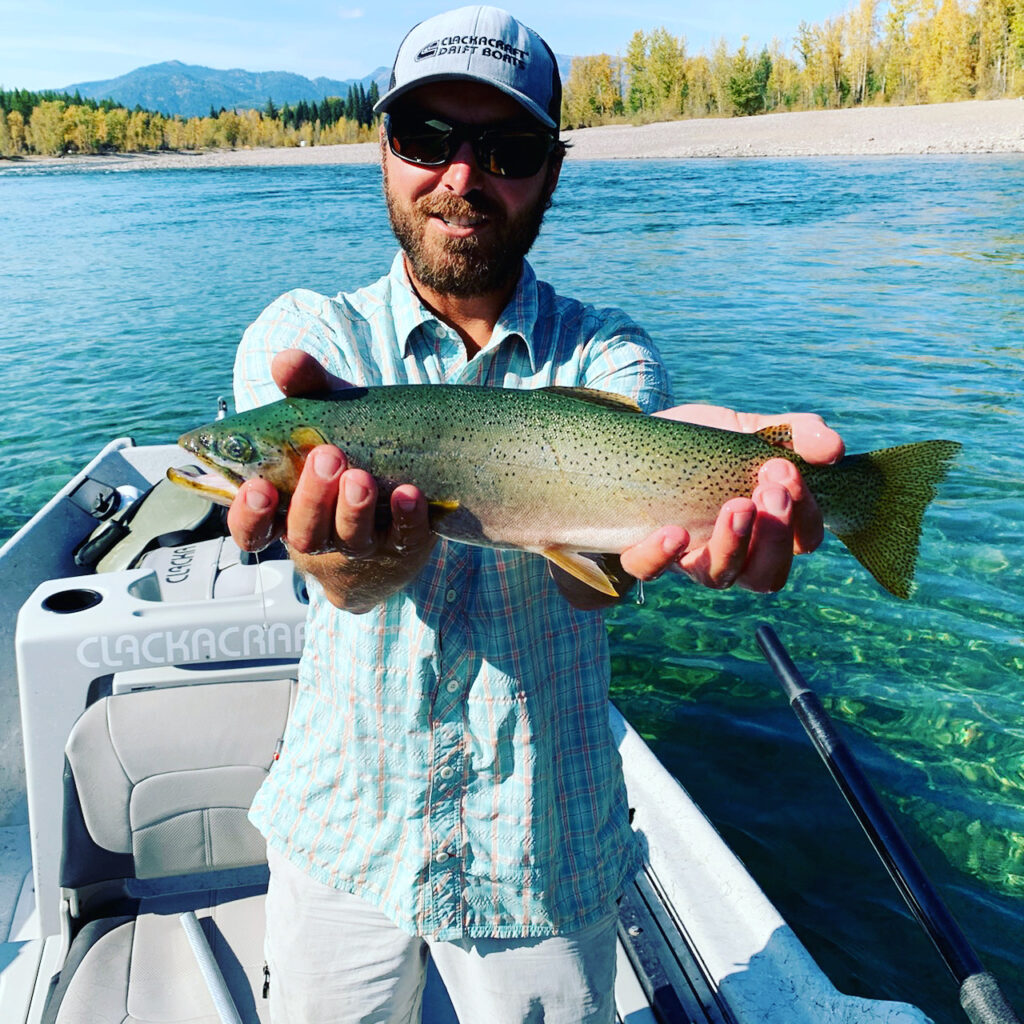 WE'RE HERE TO HELP!
If you need equipment or a guide for rafting, hiking, fishing, or biking, visit our website or give us a call at 406-387-5555. After all, you won't know if you don't go! Go with us.