There are so many blogs, books and shows out in the world that show people exploring on their own. Sure, it definitely gives you a sense of independence and flexibility, but you could be missing out on an epic and unforgettable Glacier National Park vacation when you ditch the guide. We have a never ending list of reasons as to why gong with a guide is the best option (we're not biased, we swear) but here are 10 reasons to explore Glacier with a guide.
Expertise
We've said it before and we'll say it again. We've been an authorized concessioner with Glacier National Park since our opening in 1983. Therefore, our guides have a never ending amount of knowledge on all things park ecology, geology, history and wildlife. We are able to provide information, answer all of your questions and fill those beautiful days of hiking with a plethora of fun facts.
Experience
This ties in with expertise but dives a little bit deeper. Not only do we have plenty of experience due to the amount of time we have spent on Glacier's 700 miles of trails, but the majority of our guides have worked with us for years. They know the ins and outs of Glacier, the ways of the Flathead River, are great teachers for casting, mending and hooking a trout and can cook up a mean backcountry meal all while having the know-how to keep you safe. Which brings us to our next point…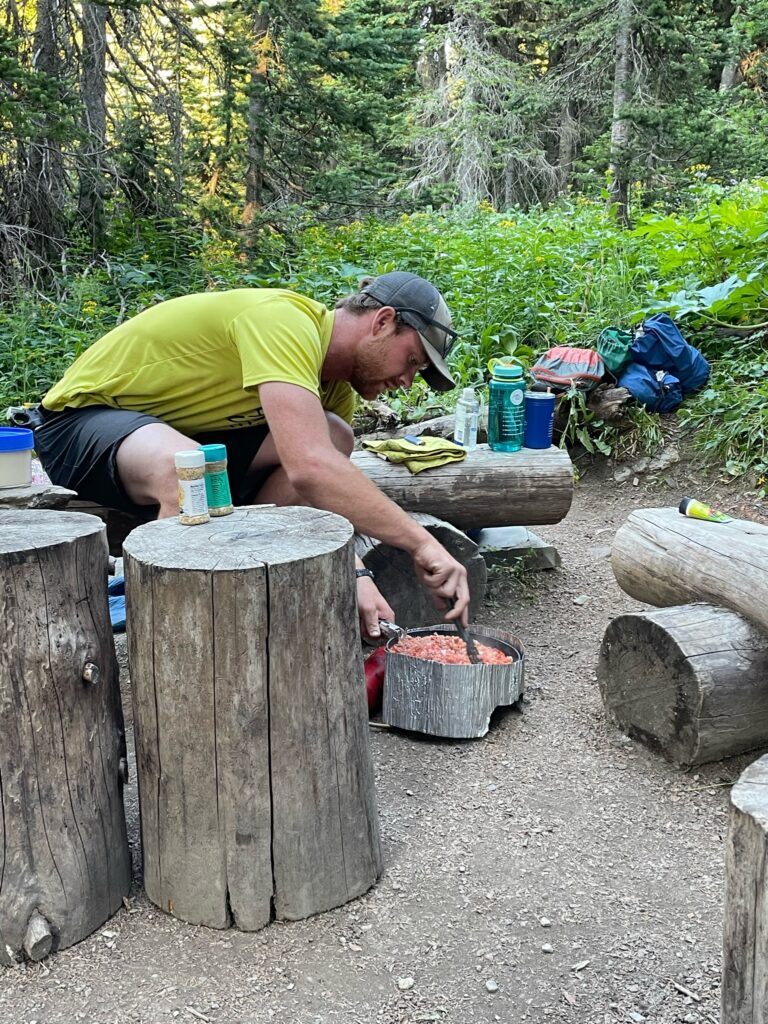 Safety
Glacier National Park and The Flathead River can be challenging and unpredictable environments. Rafting guides are trained in Swiftwater Rescue in addition to all guides certified in Wilderness First Aid and CPR and NPS Bear Management Training. The extensive training our guides go through prepare them to handle emergencies, navigate difficult terrain, and keep you safe in the wilderness.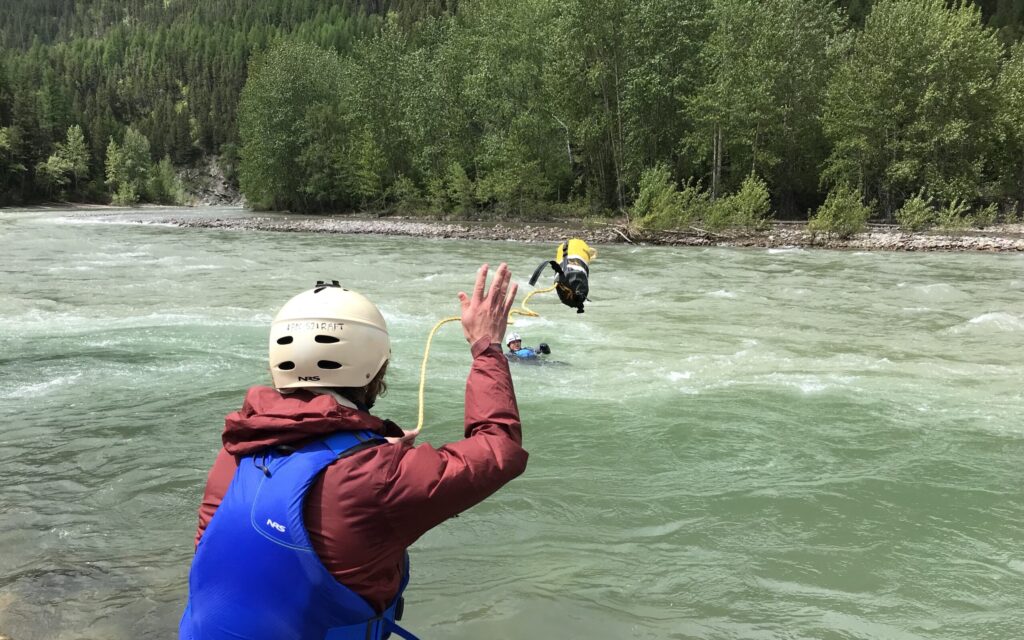 Environmental Awareness
Glacier Guides & Montana Raft provides eco-conscious adventure travel in and around Glacier National Park and on each trip we teach our guests how to minimize their impact on the park's delicate ecosystems. Since 2013, we are "EcoStar Award" winners in recognition of our pollution prevention efforts.
Logistics
Another one of our 10 reasons to explore Glacier with a Guide has specifically to do with all the logistics. Planning a trip to Glacier National Park can be overwhelming, to say the least. Our staff and guides are well versed in all things Glacier National Park and know how to navigate and plan your perfect trip. From vehicle reservation and park pass requirements to transportation, food and gear, we have everything you need. For rafting, everything is included and there are no hidden fees. If it's cold and rainy on the river that day, we have Farmer John westsuits and splash jackets for you to wear, free of charge.
For all of our trips, all you need to do is show up at our West Glacier office, park in our shaded lot and your guide will take it from there. If you're looking for what personal things you can bring on some of these trips, take a look at our packing list.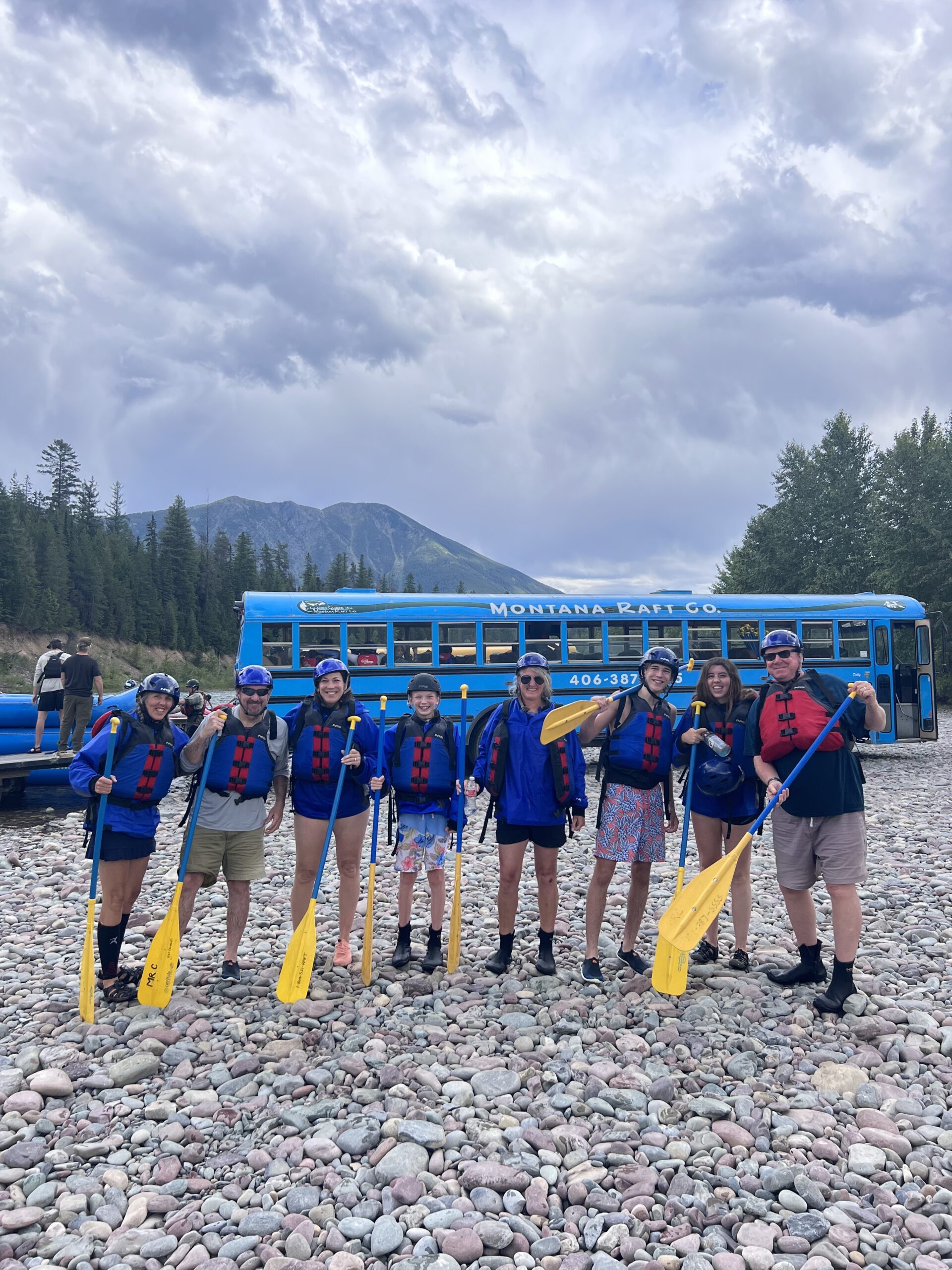 Customization
Looking to explore with just friends and family? No problem. Our office staff and guides can tailor the experience to your preferences. Whether you're interested in hiking, photography, bird watching, or a specific aspect of the park, let us know! If you don't know, don't worry, we can help you choose.
If you want to raft The Flathead River for a family reunion, with your wedding party or just a getaway with friends, we can make that happen, too.
Wildlife
Guides are skilled at spotting and identifying wildlife, increasing your chances of seeing animals such as grizzly bears, mountain goats, and bighorn sheep. Also, as mentioned before in safety, our guides go through the NPS Bear Management Training, adding an extra level of ease to your trip.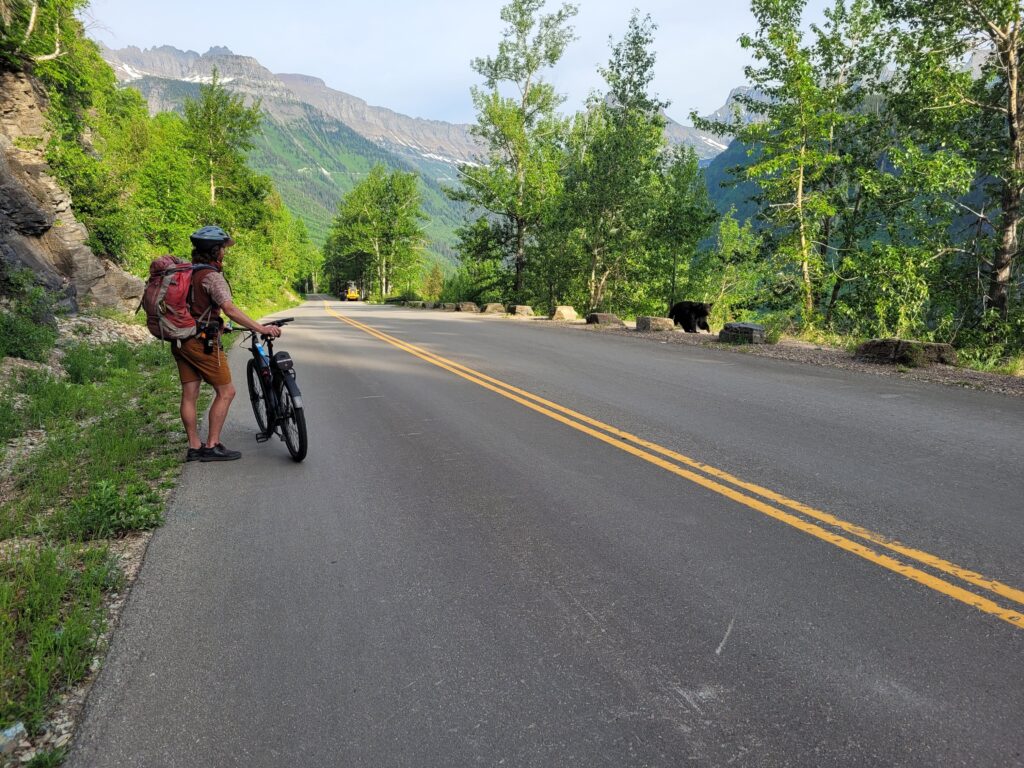 Navigation
Glacier National Park covers a vast area both on roads and in it's trails. Our guides know Glacier National Park like the back of their hand. They are all well versed in how each area connects to ensure you maximize your time and don't get off track. Our guides are also knowledgeable in current trail conditions, weather awareness and orientation skills, helping you get your bearings even in a dense forest or areas of low visibility.
Group Dynamics
Since 1983, we have watched strangers become friends on numerous Glacier Guides & Montana Raft adventures. We think traveling with a guide and a group can enhance the social aspect of the journey, fostering camaraderie and shared experiences.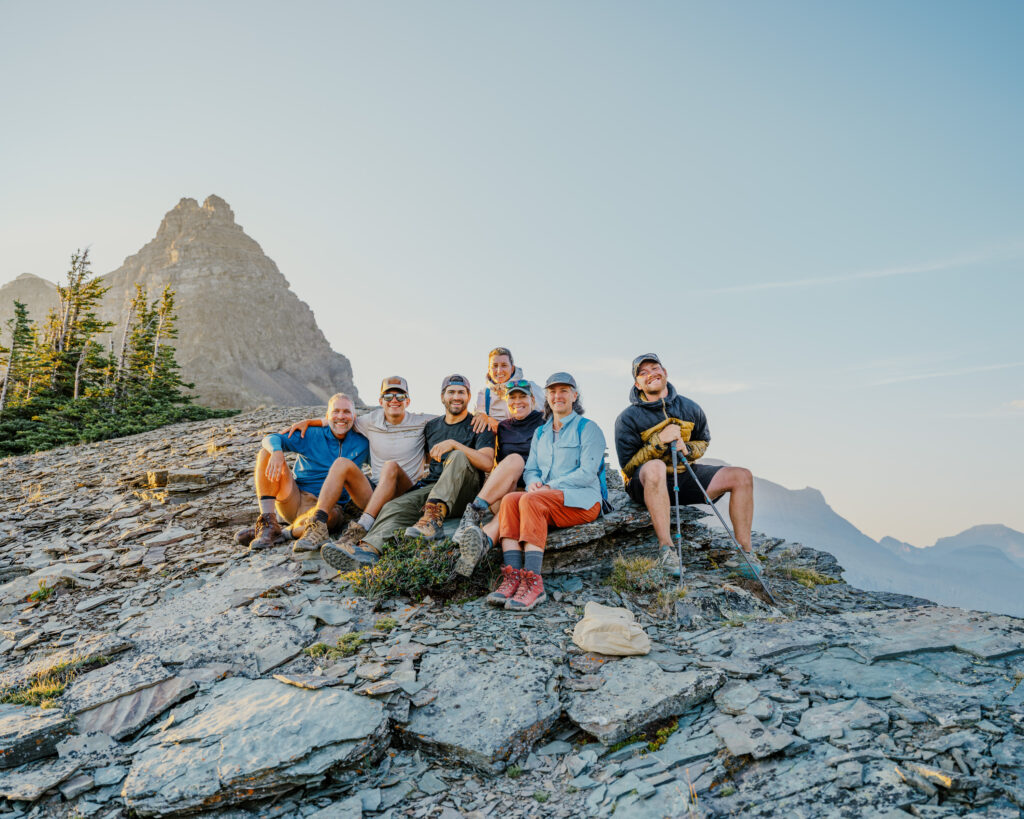 Exclusive Access
Since we're an authorized concessioner, we get first pick at backcountry campground permits for our regularly scheduled backpacking trips. Since we get first pick, we always make sure these are the best permits available for that "once in a lifetime" trip you've been planning, providing you with a unique Glacier National Park experience.
If you're looking for a custom trip, be sure to be in touch with us prior to mid-January so we can submit your specific itinerary!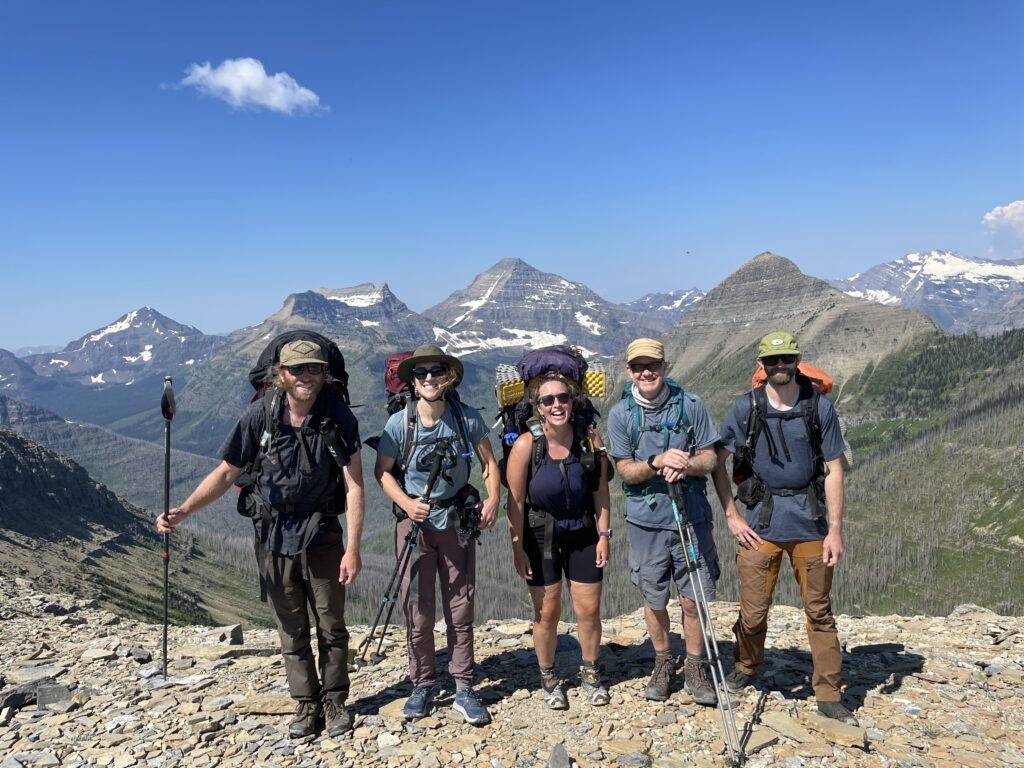 What Are You Waiting For?!
Peruse our website to see which adventure piques your interest and reach out to us for more information. If you'd like to see who some of our guides are, take a look at our "Meet The Team" page. You'll learn a bit about how long they've worked here and where they were at before Glacier Guides & Montana Raft! Also, be sure to download out Insider's Guide to Glacier National Park if you haven't already. This thing is chock full of great ideas for the perfect Glacier National Park vacation.
Have you adventured with us and want to share some photos? We'd love to see them. Follow us on Facebook, Instagram, TikTok and YouTube and tag us in any of your posts. We love to share your stories and we always give credit where credit is due.
QUESTIONS? SINCE 1983, WE'VE HAD ANSWERS. SEND US A NOTE!