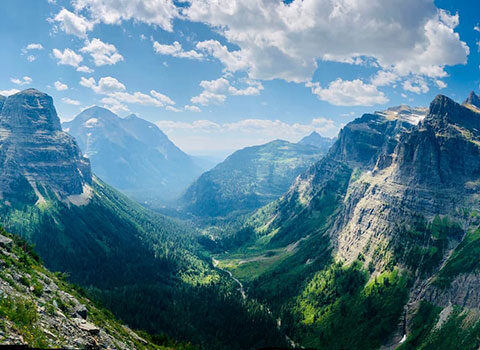 Category: Glacier National Park Fall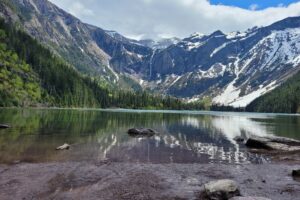 Short Hikes, Big Reward - Glacier National Park
Glacier has over 700 miles of trails in it's beautiful, rugged terrain. If you're visiting Glacier, you're probably planning other activities, inside and outside of the park, and how to best use your short amount of time in the area. While we are sure there are some true butt-kicking hikes in your list (take a… Read more »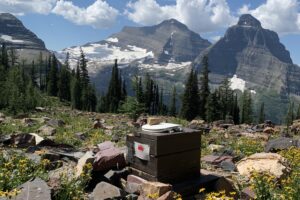 Top 5 Pit Toilets in Glacier National Park
Okay, we know what you're thinking. Why are you writing about the pit toilets in Glacier National Park? Well, first of all, using the rest room is part of the human experience. Wherever you go, you're going to need to "go," if you will. Second, Glacier National Park has some of the best (if not… Read more »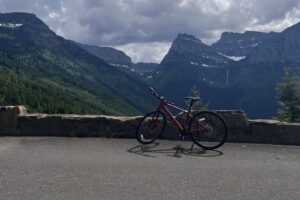 Self-Guided Bike Tour Glacier National Park
In the months of May and June (and sometimes early July!) the place is be is Going-to-the-Sun Road on a bike or an e-bike. Biking the Going-to-the-Sun Road is definitely a bucket list activity, especially in the spring before it opens to cars. We guide this incredible adventure and it's an experience we would wish… Read more »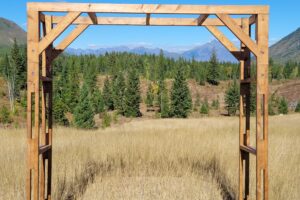 Wedding 101: Getting Married In and Around Glacier National Park
The search for the perfect wedding venue can be the best part of the planning process. In our opinion, anything in NW Montana within spitting distance of Glacier National Park is the exact definition of "perfect wedding." However, getting married in a National Park can prove to have it's own challenges — permits, prices, road… Read more »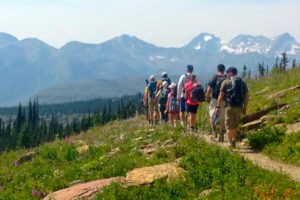 Hiking Highline Trail in Glacier National Park
The Highline Trail in Glacier National Park Hike Profile If expansive vistas and alpine meadows excite you, then hiking Highline Trail in Glacier National Park is perfect for you. This trail traverses the western side of the Continental Divide, the glacially carved ridge that divides our continent'ss watersheds. This trail is characterized by gentle ups… Read more »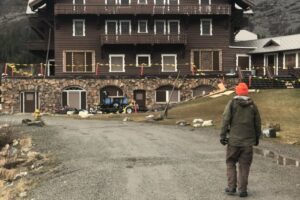 Late Fall in Glacier
Late fall in Glacier National Park tends to mean unpredictable weather and predictably empty parking lots and trailheads.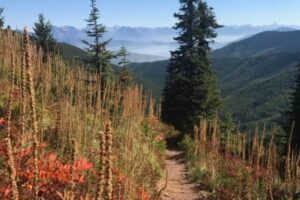 Plan My Trip To Glacier National Park: The October Edition – Updated for 2023
There's a reason that Montana is filled with visitors every July and August – you have to see our alpine landscapes to believe they're real, and that high country is only open for so long. But there's another must-see time of year. It's October in Glacier National Park.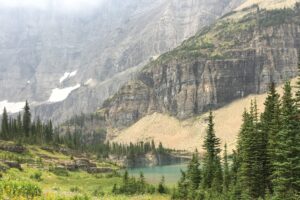 Iceberg Lake in September
The best time to visit Glacier is autumn, of course, if you're a hiker. With a bit of planning and preparation for the possibility of wintry weather and the definite lack of services, you'll be greatly rewarded by fall hiking in Glacier National Park.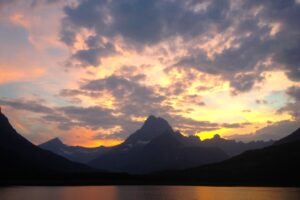 Top 7 Things to Do When the Going to the Sun Road is Closed
The Going to the Sun Road is actually not closed. Some part of it is always open, it just might not be open to vehicle traffic.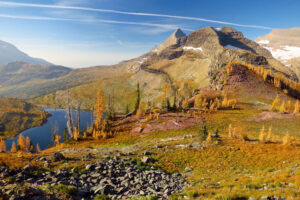 Fall in Glacier National Park Will Knock Your Socks Off.
Fall in Glacier National Park is absolutely, without a doubt, one of my favorite places to spend the fall. Since fall seems to be descending on our corner of Montana a little early this year, I've had a chance to get out and enjoy Glacier in all of it's fall splendor. Here's a glimpse of what you can expect to see in Glacier National Park during the fall.