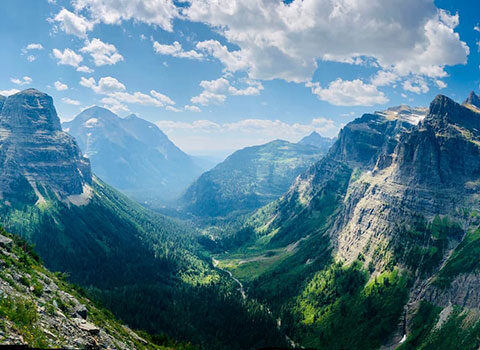 Rafting FAQ
What's provided?
We provide professional guides, high quality Hyside rafts, Coast Guard approved lifejackets, waterproof bags, splash gear and wetsuits (we are the only local rafting company that does not charge extra for wetsuits), and transportation to and from the river.
What should we wear?
Please refer to our packing list for overnight trips and day trips to properly prepare.
How long is the whitewater trip?
Full day: 14 river miles (5-6 hrs)
Half day: 8 river miles (2hrs-June, 2-1/2 hrs-July, 3 hrs-Aug)
How many people fit in a raft?
Sport trip: up to 9 people
Thrillseeker trip: 4-6 people
Classic trip: up to 14 people
Can I bring my children on the whitewater trip?
This depends on the time of year and what the actual river level is that day. Our rivers are free flowing and not dam controlled so it varies throughout the season. The following is a general rule of thumb, but you'll always want to call the office and double check river levels.
Early season/high water (until mid June) – Children 10 and older.
Mid season/moderate flows (late June to early July) – Children 8 and older.
Remaining season/moderate to low flows (Mid July through Aug) – Children 5 and older.
We generally require a minimum weight of 50 pounds for our whitewater trips. There is no maximum weight, but each guest must be able to buckle a 58″ chest life jacket.
Children 3 and older are generally welcome on the Scenic Float, but again, call the office to double check river levels. Safety always comes first!
406-387-5555 or info@glacierguides.com
What about cameras? Are pictures available?
We don't recommend taking cameras unless they are waterproof. There is a company that takes photos of all rafts that go through the whitewater section, mid-June to Labor Day. They are available for purchase at our office or online under the "Buy Photos" button. These photos are not offered for our scenic float trip, but we do have Aquacases for sale in our front office!
How safe are these trips?
Safety is always the #1 priority. Guides undergo yearly training in river rescue techniques, first aid, and more. Many guides return year after year. If conditions call for wetsuits and river shoes, or if you would prefer to wear splash gear, it is always available at no extra cost. Helmets are mandatory on whitewater trips. Certain risks are inherent in running the river and you will be required to read and sign our acknowledgement of risk prior to any trip.
Can we bring alcohol?
We do not allow alcohol in any of our boats. You are allowed bring your own beverages to our campus to consume after your trip or during dinner.
Do you offer group rates?
We offer group discounts for groups of 10 or more. Please call us for more information. 406-387-5555
Still Have Questions?
We'd love to answer them.