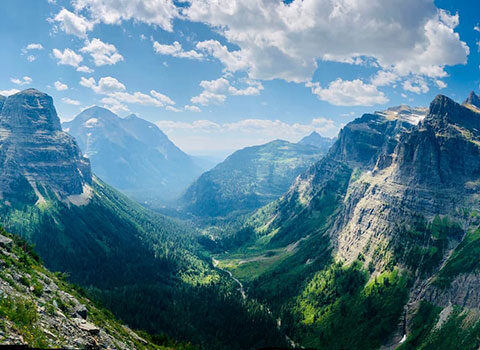 Family Friendly Hiking
Hiking with your family will give you memories that will last forever. And there is plenty of family friendly hiking in Glacier! With over 734 miles of trails to choose from, there is something for every age and every fitness level.
We offer a wide range of family friendly hiking in Glacier travel options, from day hikes to backpacking and more! Want to go on a multi day hike and see both sides of the park without going backpacking? Check out our van supported Glacier Challenge trip! Like the idea of backpacking without carrying a heavy pack? Hire one of our friendly porters. Prefer the roof of a historic, rustic chalet over your head? The Chalet trips might be for you. Prefer to plan a custom adventure? Those are perfect for families of all ages!
Our guided Glacier National Park hiking trips focus on safety and ecological responsibility. Our guides are highly trained and hold multiple backcountry certifications such as Wilderness First Aid, National Park Service Bear Management, and Leave No Trace backcountry ethics training. You will receive an education about Glacier National Park's flora, fauna, geology, history, and more while in the care of our guides — who are also highly entertaining! Meet our guides here.
Family Friendly Hiking in Glacier Pro Tip
Rest and relax after your hiking or backpacking adventures on the river! A full day or overnight rafting trip is the perfect conclusion to your family vacation. Plus, then you'll be able to decide whether Glacier is prettier from the trail or from the river.
Read about our recommendations for the 7 best family friendly adventures in Glacier National Park here!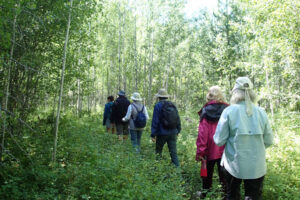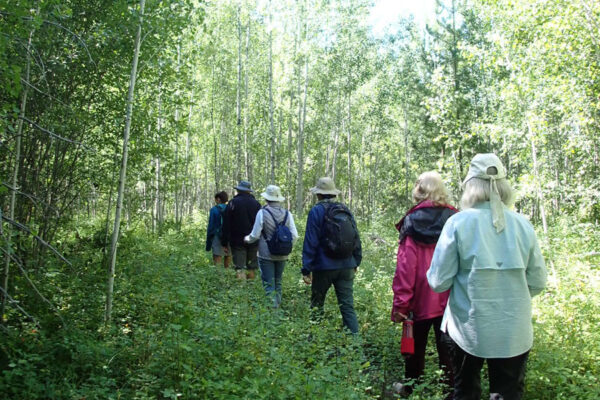 Nature Walks in Glacier National Park
Easy, Family Friendly
Approx. 4 hours
Adult: $65 | Child (4-12yrs): $55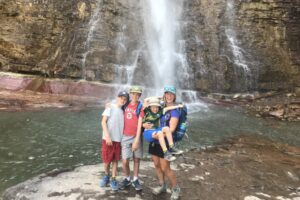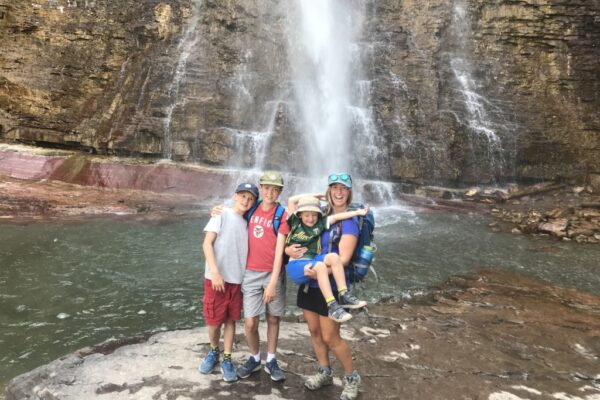 Every Wednesday Hike – Virginia Falls
Easy, Moderate
1 Day, 6.5 miles
$165/person (10+ yrs)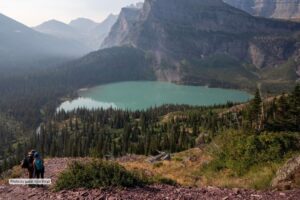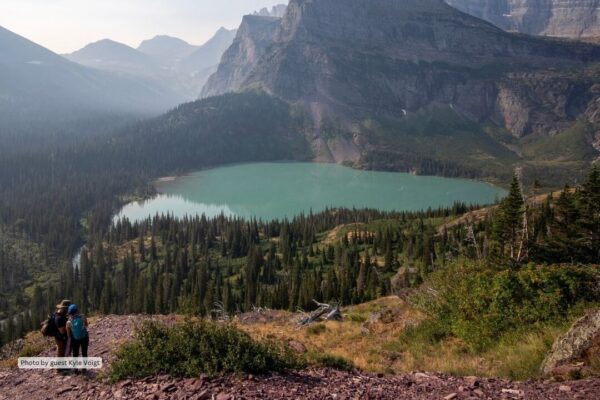 Private Guided Backpacking Glacier National Park
Easy, Family Friendly, Moderate or Advanced
2 - 6 days
$320/person/day (4 person, 2 day minimum)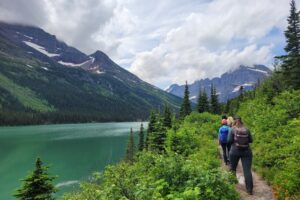 Private Guided Day Hikes in Glacier National Park
Easy, Moderate or Advanced – you choose!
1 Day
$925 flat fee (1-5 people)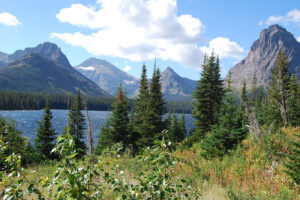 Every Monday Hike Glacier National Park
Easy-Moderate
Approx. 8 hours
$165 Adult | $165 Child (10+)