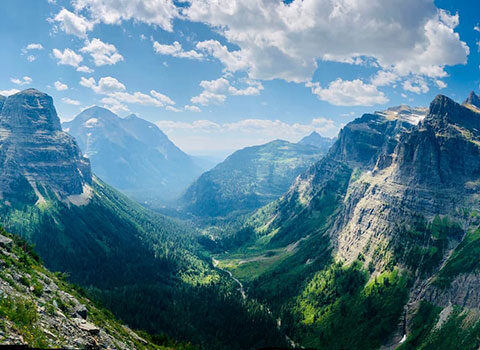 Category: Rafting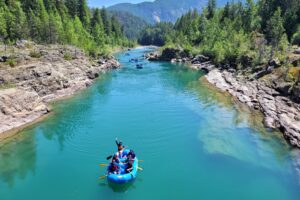 10 Reasons To Explore Glacier With A Guide
There are so many blogs, books and shows out in the world that show people exploring on their own. Sure, it definitely gives you a sense of independence and flexibility, but you could be missing out on an epic and unforgettable Glacier National Park vacation when you ditch the guide. We have a never ending… Read more »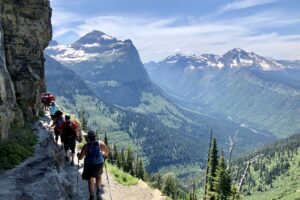 The Perfect 5-Day Glacier Guides Vacation
POV: You want to travel to Glacier National Park and have the most epic vacation. You got the time off work, you've reserved the dog boarding and booked the flights. Now it's time for the nitty gritty details of what to do every day and you're interested in a "one stop shop" kind of place…. Read more »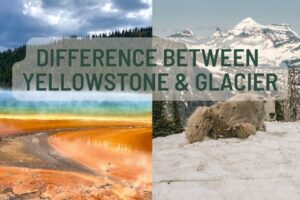 What's The Difference Between Yellowstone & Glacier
At Glacier Guides and Montana Raft, we like to say if you're lucky enough to live in Montana, you're lucky enough! Montana boasts two gorgeous National Parks, being Glacier National Park, which also dips into Canada, and Yellowstone National Park, which is also in Idaho and Wyoming. Yellowstone was founded March 1st, 1872, making it… Read more »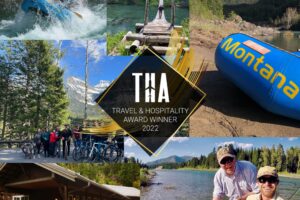 Locally Owned & Operated: Glacier National Park
There's a lot to think about when vacationing somewhere you've never been. Like how close you want to be to town, what activities you want to do, the best restaurants and food you've got to try. But more important than that, you want to make sure your money is going to the right places and… Read more »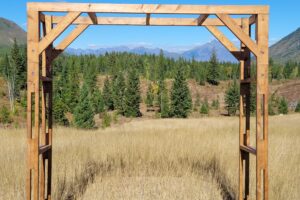 Wedding 101: Getting Married In and Around Glacier National Park
The search for the perfect wedding venue can be the best part of the planning process. In our opinion, anything in NW Montana within spitting distance of Glacier National Park is the exact definition of "perfect wedding." However, getting married in a National Park can prove to have it's own challenges — permits, prices, road… Read more »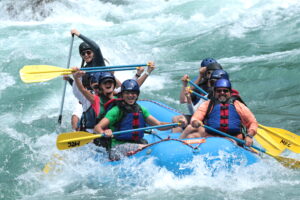 BEAT THE HEAT RAFTING GLACIER NATIONAL PARK'S BORDER RIVER
One of the best parts about summer is the warm weather and somewhat carefree attitude everyone seems to carry. The first couple of weeks, the heat isn't so bad. If you're in Montana, you likely endured a long, cold winter, followed by a long, wet, spring. Finally July comes around and you're itching for some… Read more »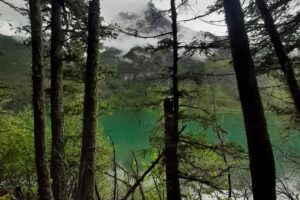 Why You Shouldn't Cancel Your Trip in Glacier National Park Due To Rain
There are plenty of reasons to not cancel your trip to Glacier National Park, and unfavorable weather is certainly a big one. The weather is always unpredictable on the Continental Divide, which bisects Glacier National Park and at Glacier Guides Montana Raft, we explore in every type — because there's beauty to see even on… Read more »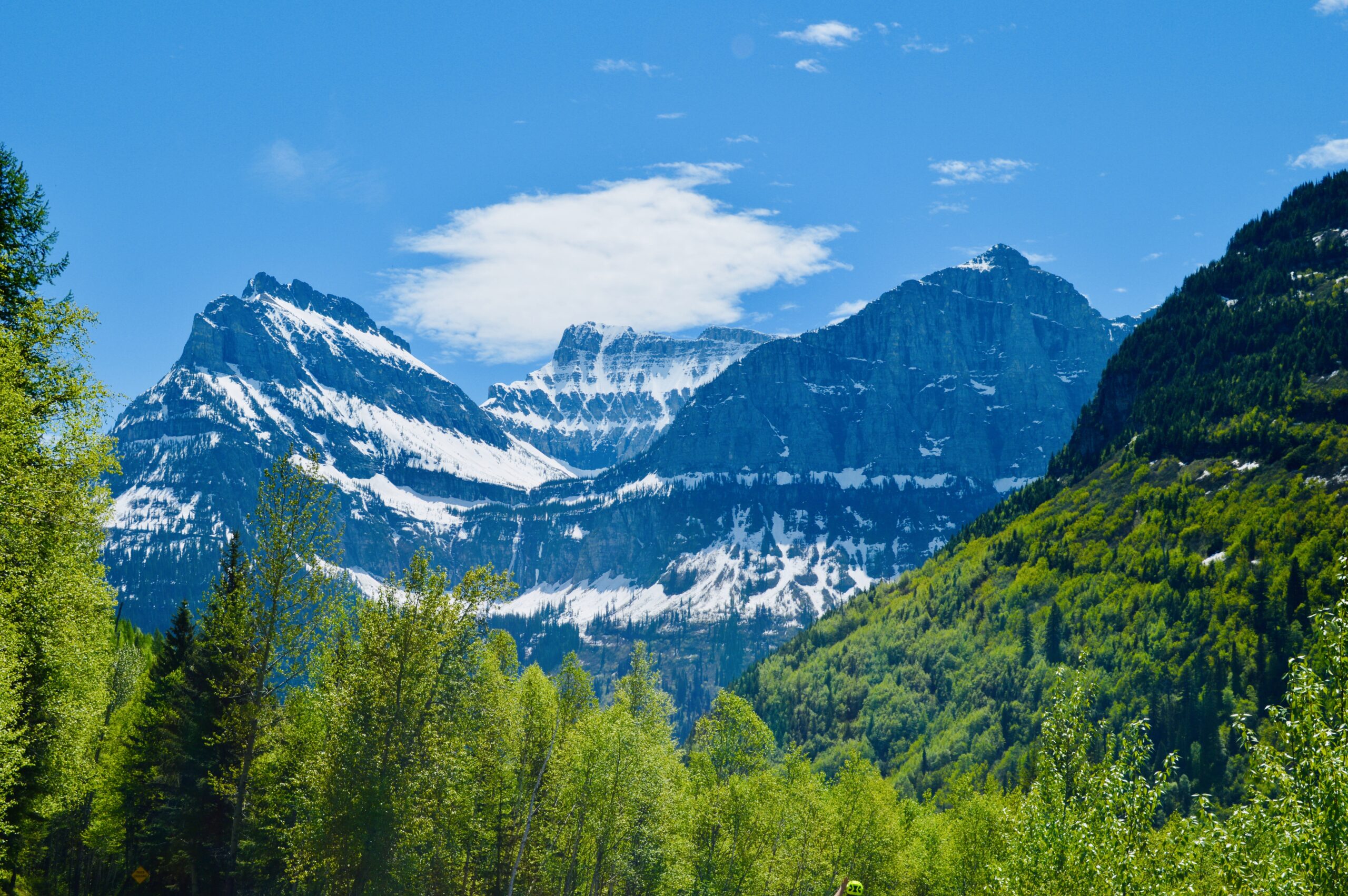 Plan My Trip To Glacier National Park: May Edition
What To Do For 5 Days in May You're ready to explore, you've been dying to go rafting for years, you have seen photos of people biking Going-To-The-Sun Road and want to try it out yourself. And it just so happens, you're extremely free and ready to roam in May. As luck would have it,… Read more »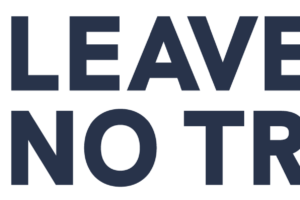 Leave No Trace and Glacier National Park
If you're anything like us, you're getting ready for summer and you're already planning that trip to Glacier National Park. Visit Glacier Guides where you can raft, hike, fish, bike or stay with us while you're in town. While you plan that trip, we encourage you to familiarize yourself with Leave No Trace and best… Read more »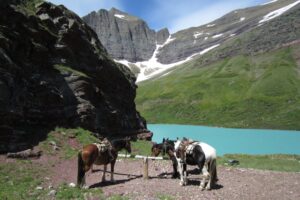 How to Horseback Ride and Raft Glacier National Park
We recommend our fellow Glacier National Park concession partner, Swan Mountain Outfitters, for horseback riding in and around Glacier National Park. Ride horses in the park, then go rafting with us!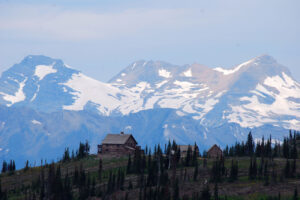 Plan My Trip To Glacier National Park: The August Edition
This particular Glacier Park trip is a specific plan that incorporates one of our absolute favorite experiences in the park. Check it out!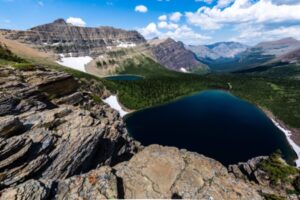 Dream Glacier National Park Vacation
2021 Glacier Itinerary: What To Do, Eat, and Drink While the Many Glacier Road Is Under Construction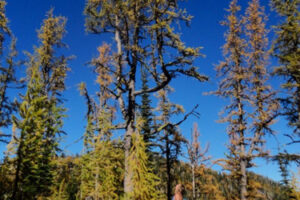 Glacier National Park On Memorial Day Weekend
It's almost the last weekend in May. And you know what that means. Time to load up the gear and the rig, and get yourself to the Crown of the Continent. Then what? We've got you covered in Glacier National Park on Memorial Day Weekend.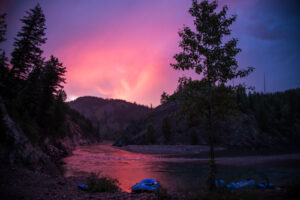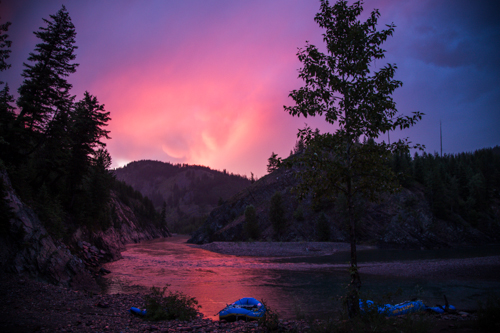 Overnight Whitewater Rafting Glacier National Park
How To Sleep Under Glacier National Park's Star Studded Skies Without Carrying A Heavy Pack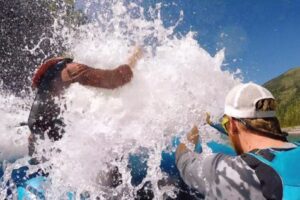 Whitewater Rafting Montana: Early Season Countdown
Countdown to Whitewater Rafting Montana Season is ON!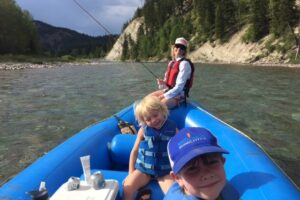 Whitewater Rafting Stretch Glacier National Park
So for this week's Throwback Thursday, we're thinking of river time, and throwing it back to last August, and one perfect afternoon, whitewater rafting Paola Creek to Cascadilla, on the southern boundary of Glacier National Park.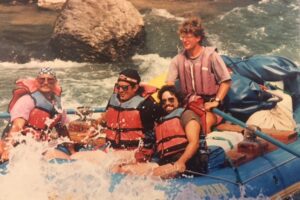 The Greatest Raft Guide Hair of All
On the 4th #ThrowbackThursday of 2017, we're looking at 1994 Glacier National Park rafting with one of our owners on the sticks. Do recognize him from whitewater raft guide days?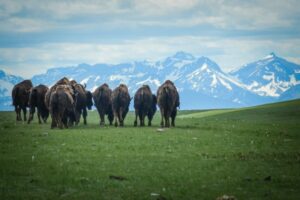 Dear Santa
Dear Santa: Hi, it's us. Your favorite rafting, hiking, and fishing guides over at Glacier Guides and Montana Raft. We've been pretty good this year, Santa, and we tried to give Glacier National Park support in everything that we did.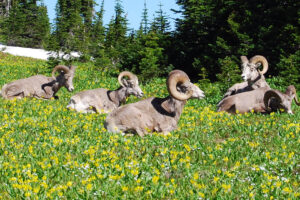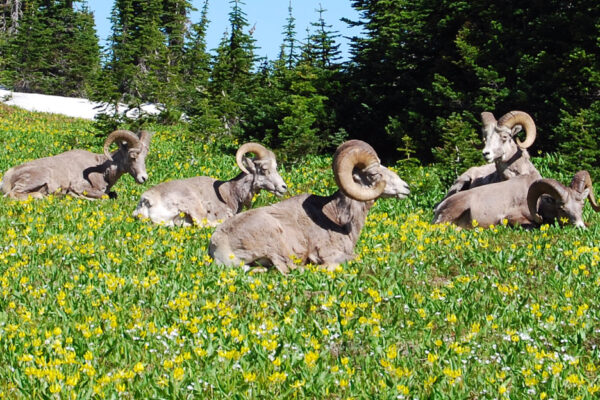 Giving Thanks for Glacier National Park
Happy Thanksgiving! What are you giving thanks for today? Glacier Guides and Montana Raft is most thankful for Glacier National Park!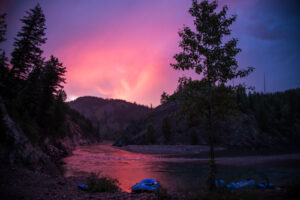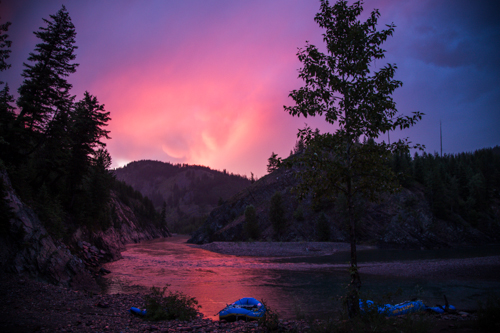 Overnight Rafting in Glacier National Park – 5 Reasons You Should Go!
An overnight rafting trip takes an already amazing experience on the river to a whole new level. However, in case you need some more convincing, here are five reasons you should go overnight rafting in Glacier National Park with Glacier Guides and Montana Raft!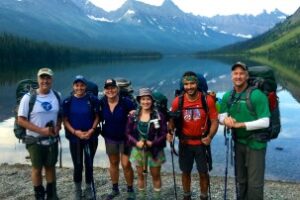 A Week in the Belly River Valley With Glacier Guides
If meandering trails through flower-laden meadows, dramatic climbs over mountain passes, and pristine lakes that simply beg you to jump in for a swim are your cup of tea, then backpacking in the Belly River area of Glacier National Park is for you! "The Belly," as locals affectionately call the area, is actually made up of a few different valleys, each with their own unique and stunning scenery.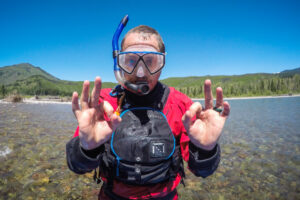 A River Guide on Their Day Off - Montana Raft
Good morning! My name is Chelsea Tuttle and I'm stepping in to write a guest blog for Glacier Guides and Montana Raft today while Dre (our multi-talented marketing and social media guru) is out on a 6-day backpacking trip.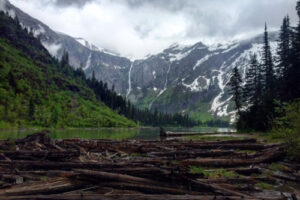 5 Reasons Why A Rainy Day in Glacier National Park Is Actually Really Great
We all love bluebird days, and if you've spent much time in Glacier, you know we get plenty of sunshine. But, we're in the mountains, and the weather can be fickle. Unexpected rain (or snow) can happen any time of year, so one of our FAQ is: What is there to do on a rainy day in Glacier National Park? Let us tell you!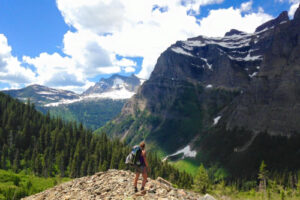 6 Reasons Glacier Park Should Be On Your Bucket List
Today, I'm sharing my thoughts about why Glacier National Park should be on your bucket list. So, without further ado, I present to you … 6 Reasons Why Glacier National Park Should Be On Your Bucket List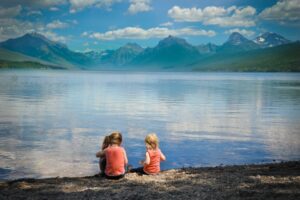 7 Family Friendly Adventures in Glacier National Park
Many of us here at Glacier Guides and Montana Raft — established in 1983 — are parents. Together, we have decades of experience with family friendly adventures in Glacier. Read on for our best tips!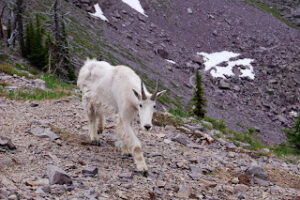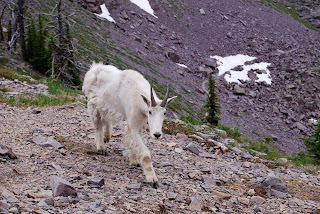 Mountain Goats: Not Actually Goats At All
Mountain goats are iconic when thinking of Glacier National Park. So let's learn about them.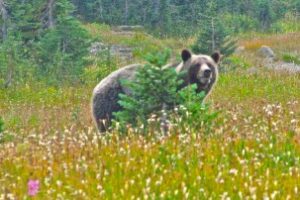 Glacier National Park Grizzly Bears
Glacier National Park has one of the most diverse eco-systems you'll find anywhere. Our backyard national park is home to rare and spectacular creatures, including grizzly bears.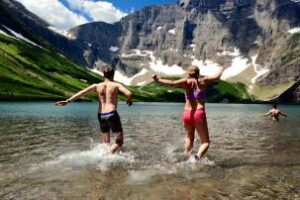 Getting Outside Should Top Your New Year's Resolution List
In an age where our entire lives can be lived inside, getting outside is more important than ever. Let's think about REI's recent #OptOutside campaign, which challenged folks to play outside instead of shop on Black Friday. According to REI.com, it was wildly successful! Close to 1.5 million people participated in its first year.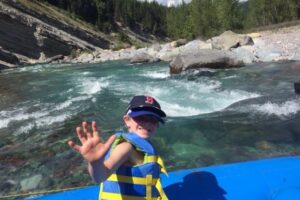 Things To Do in Glacier National Park with Kids
Top 10 ideas of things to do in Glacier National Park with kids.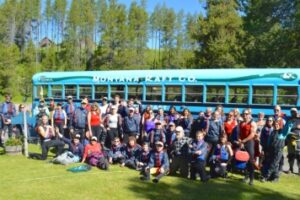 Glacier Guides and Montana Raft's Rafting for Refuse
Montana Raft's annual river cleanup event is Rafting for Refuse. Guests clean the river access points along the Middle Fork of the Flathead river and then raft the border of Glacier National Park.