Private Tours Of Glacier National Park
Since 1983, our private tours of Glacier National Park have given thousands of couples, individuals, families, and groups never-to-be-forgotten memories. Some children we took rafting, hiking, and fishing in the 1980s are now returning with families of their own! We love being part of this amazing Glacier circle.
Whether you're looking for a private rafting, hiking, fishing, or biking experience in Glacier National Park, we can help. And we'd love to. Reach out to us about your private tours of Glacier National Park anytime!
p.s. if you need equipment rentals, shuttles, or lodging while you're in our area, we can assist you there, too!
When Do We Leave?
Private tours of Glacier National Park can depart any day of the week, for any length of time. We're typically open from early May through mid October each year.
Want to combine activities? Just ask. Newbie? Expert? Mixed group? We're guides, we'll find the right path for you.
Special request? We'd love to help create your dream trip. Tell us about your interests, abilities, and desires. We'll take care of the logistics for your private tours of Glacier National Park!
What Kind Of Group Do You Have?
A custom adventure is great for couples, families, educational groups, weddings, bachelor or bachlorette parties, birthdays, reunions, business retreats, and more.
Whether it's just the two of you, or 150 of your closest friends from college, we'd love to help with your private tours of Glacier National Park! Minimum price requirements vary per activity. We offer group discounts.
Sit Back and Enjoy The Ride
Private tours of Glacier National Park include private transportation for you and your group. We have fleet maintained by an on site certified mechanic. Depending on your group size and needs, your transportation options include everything from Toyota Priuses to 15 passenger Ford vans to Chevy pickups to full size Bluebird school buses. All drivers complete our in house Driving School, with special emphasis on safely navigating the Going to the Sun Road, on a yearly basis.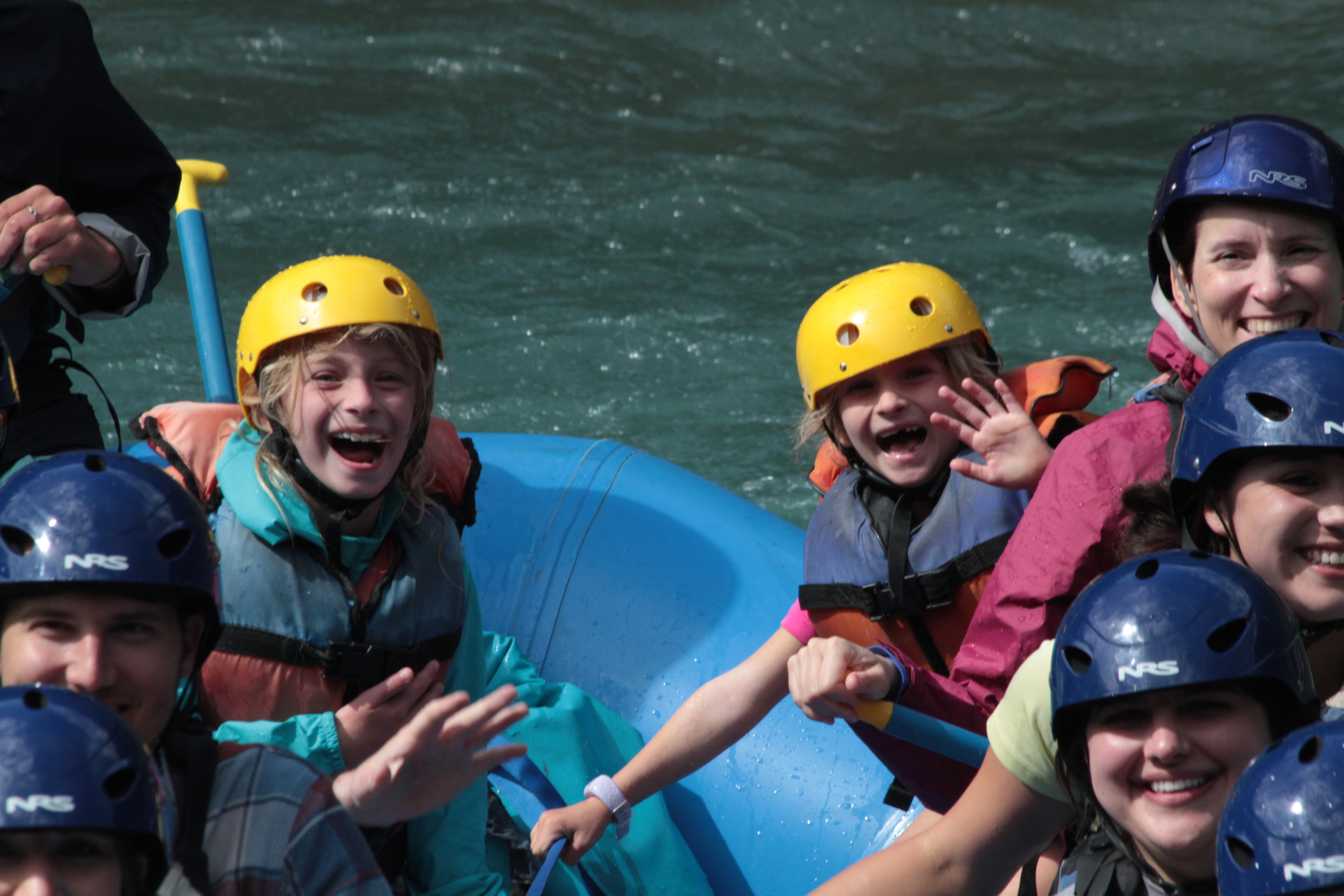 Private Rafting Trips
Whether you're searching for a peaceful scenic float or a thrilling whitewater adventure, guided Glacier National Park rafting trips give you a fascinating look at the park's ecosystem and history. There is endless adventure on the Wild and Scenic Flathead River's turquoise waters! Half day or full day, overnights, too. Lunch? Dinner? Let's talk. Typically, there is an appropriate trip available for ages 3 through 103.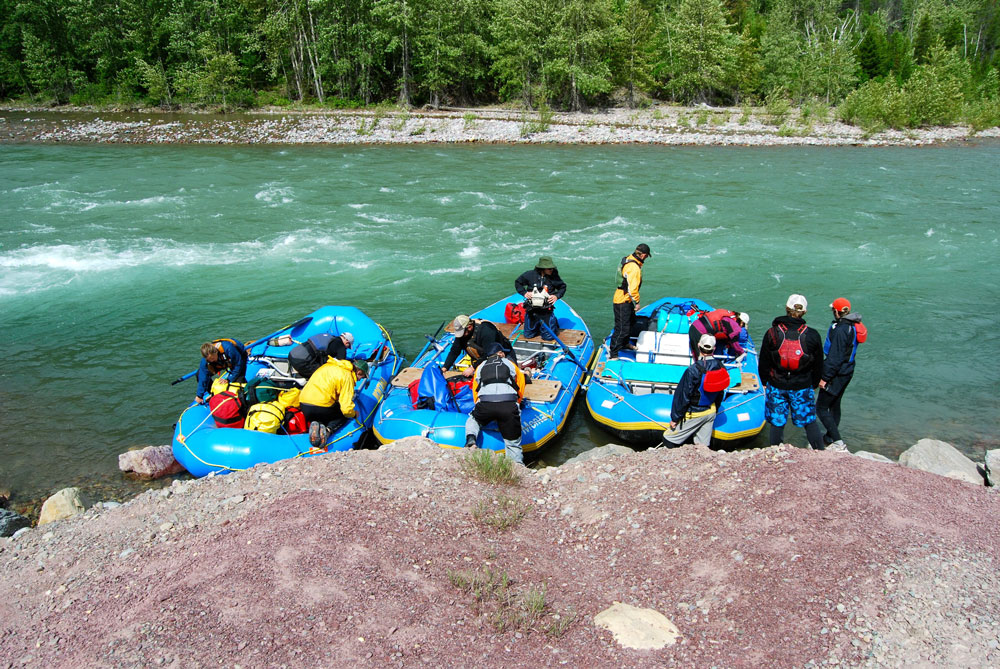 Private Overnight Adventures
The North and Middle Forks of the Flathead River form Glacier's stunning southwestern border, allowing an incredible opportunity for private tours by river. These adventures give everyone a unique chance to gaze at Glacier's beauty & sleep under its dark, star studded skies, without having to hike or carry a pack. From young families to retirees, multi-day raft trips mean FUN! Plus, everyone loves sitting by a campfire, listening to the water.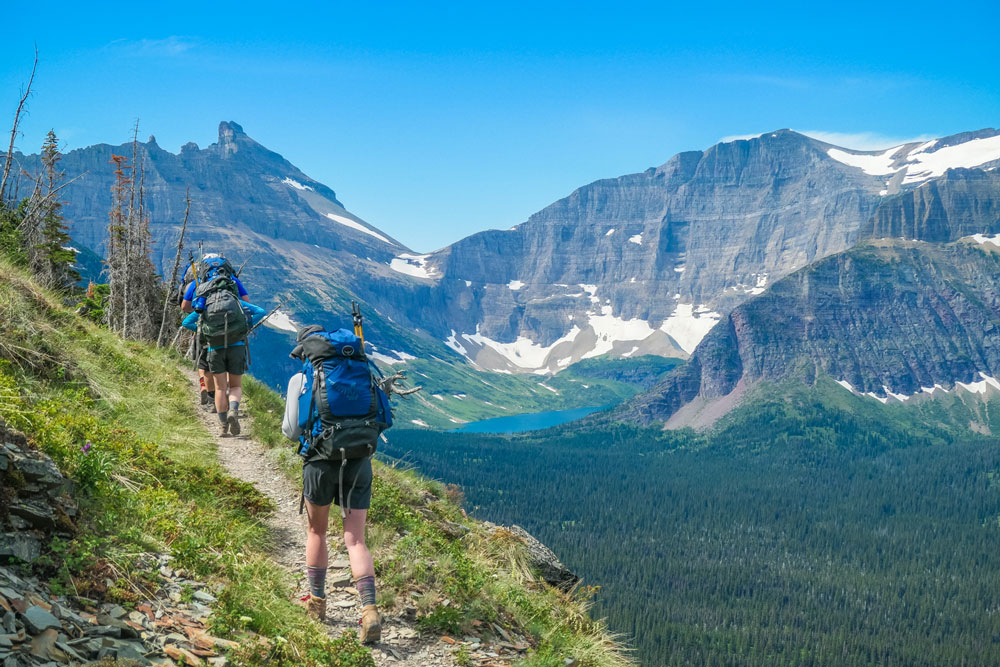 Private Backpacking Experiences
These backcountry private tours of Glacier National Park are ideal for those hikers who have special requests, such as less mileage or more layover days. Let us know when and where you want to go. Or maybe there's a specific itinerary you're interested in — we can never guarantee these, but we would love to lend our expertise to your dream trip logistics. Don't worry – if you don't know what you want to do, we can help you choose!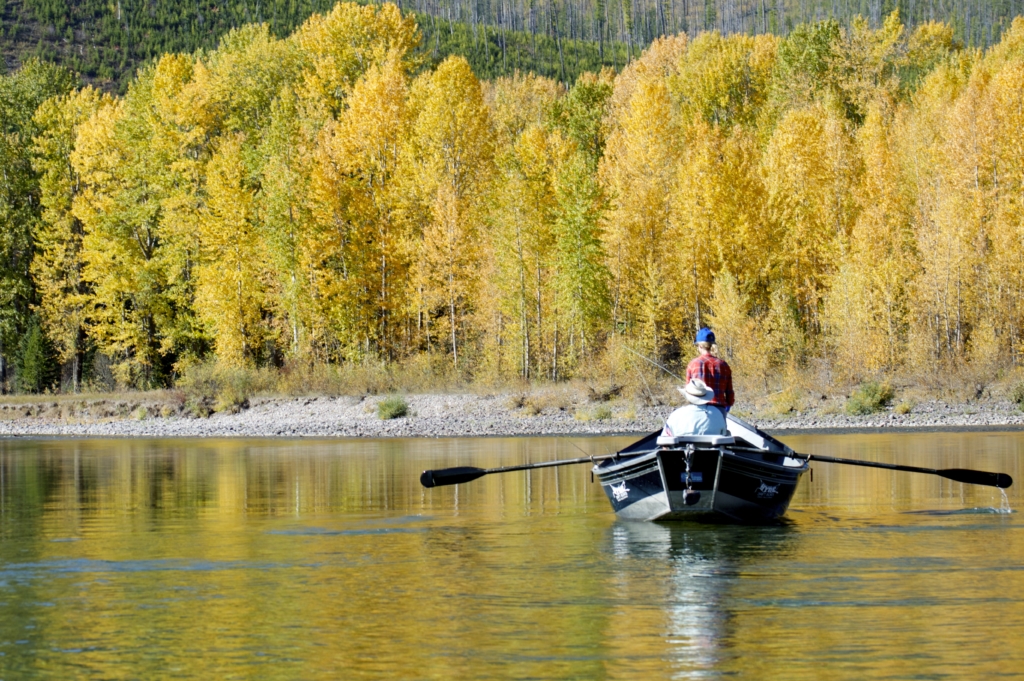 Private Fly Fishing
Do you dream of a summer afternoon fly fishing on Glacier's gorgeous border rivers? We can make that dream come true! Our professional guides can get you into the Montana fly fishing you've dreamed of. The Middle and North Forks of the Flathead River form Glacier National Park's borders. These waters, part of the National Wild and Scenic Rivers System, are where we fish. They offer outstanding habit and opportunities for native westslope cutthroat, whitefish, rainbow, and brook trout. We are one of only two outfitters in this area with permits to fish on the North and Middle Forks – come see what makes this area such a special fishery!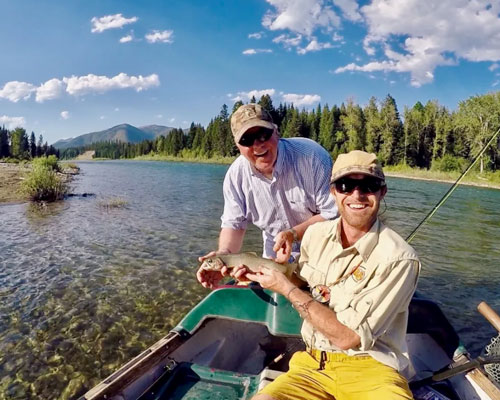 Private Overnight Fishing
Typically, we run our private, overnight fly fishing trips on the Wild and Scenic North Fork of the Flathead River. This remote, gorgeous river forms Glacier National Park's western border. Its fishery supports native Westslope Cutthroat, as well as Rainbow and Brook trout. You'll fish from a dory, which can accommodate 2 people. Your gear will follow on a separate boat. Our guides are very knowledgeable, and if you don't have much experience they will be happy to teach you some handy techniques. You'll camp riverside each night, and enjoy delicious, largely locally sourced and organic meals – and a campfire, too.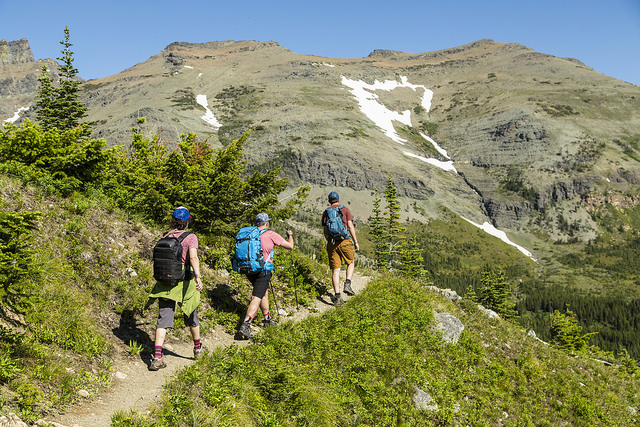 Private Day Hiking Tours
Glacier is the hiker's park! With 734 miles of trails to choose from, we'll find the right hike for your and your companions. A custom guided day hike lets you choose when and where you'd like to go, and who you'd like to hike with. Whether you'd like to take your young family out for a stroll or you'd prefer to climb up and over a pass, we can get you there. Due to high demand, we recommend reserving these trips as early as possible. If you have a dream trip in mind, January is a great time to reach out to us – but feel free to call us anytime of the year! Our generous cancellation policy allows last minute spots to open up frequently.