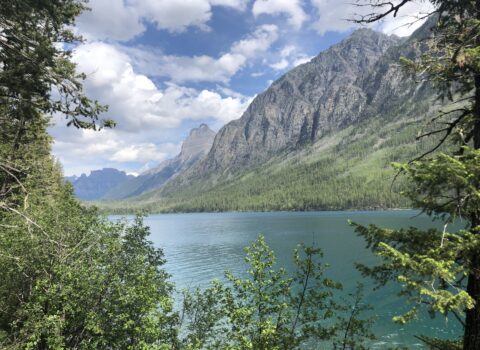 Glacier Guides & Montana Raft Blog
Glacier Guides & Montana Raft Blog
Glacier Guides & Montana Raft makes monthly contributions to this blog with subjects on all things rafting, hiking, fishing, biking and lodging in and around Glacier National Park as well as relevant news and information about Glacier National Park.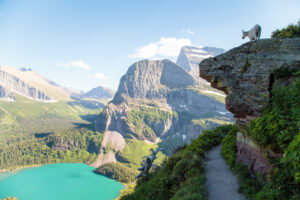 Hiking to Grinnell Glacier in Glacier National Park
Grinnell Glacier   If your Glacier National Park dream is to see a glacier up close and personal, hiking to Grinnell Glacier is an absolute must! Outstanding vistas, alpine meadows, and the park's only glacier fairly easily accessible by trail make this steep trek worth every step. There are two ways to approach Grinnell Glacier:… Read more »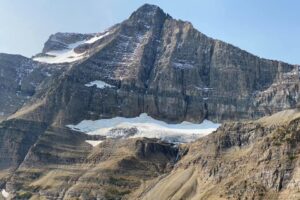 Siyeh Pass in Glacier National Park
Hiking Siyeh Pass Siyeh Pass Hike Profile Glacier Guides Difficulty Rating: Strenuous. Elevation Gain: 2,240 ft./683 m (3,440 ft./1,048 m descent) Mileage: 10.1 miles (16.3 km) round trip. Hiking Time (estimate): Allow 3 ½ -4 hours to reach the pass, 1 hour for lunch, and 3- 3 ½ hours to complete your trip. Other: Portions… Read more »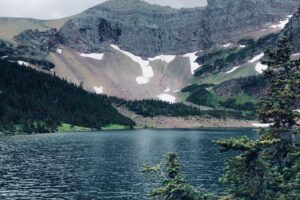 Hike To Otokomi Lake
Otokomi Lake, Glacier National Park, Montana This hike explores the Rising Sun Area. Nestled in a bright red cirque known as the Rose Basin, Otokomi Lake is perfect for anyone looking for a challenging hike, typically with little foot traffic. The Otokomi Lake trail provides opportunities to learn about glaciation, forest fire ecology, wildlife, park… Read more »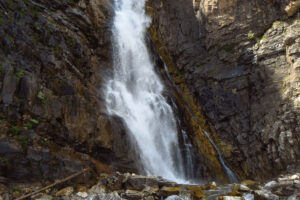 Hiking Apikuni Falls in Glacier National Park
Apikuni Falls Hike Profile Not only is there a debate on how Apikuni (or Appekunny) Falls is spelled, but also of its meaning, either "white-spotted robe" or "scabby robe." The white man who earned the Indian name of "Apikuni" married into the Blackfeet tribe and lived with them for many years. "Scabby robe" refers to… Read more »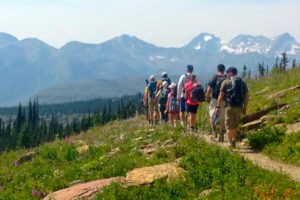 Hiking Highline Trail in Glacier National Park
The Highline Trail in Glacier National Park Hike Profile If expansive vistas and alpine meadows excite you, look no further than the Highline Trail! This trail traverses the western side of the Continental Divide, the glacially carved ridge that divides our continent'ss watersheds. This trail is characterized by gentle ups and down, until the final… Read more »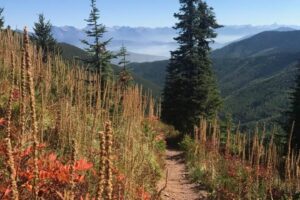 Huckleberry Lookout
Huckleberry Lookout in Glacier National Park Huckleberry Lookout definitely lives up to its name. In the late summer months, this trail is lined with juicy huckleberries, a delightful snack for the hungry hiker. Humans are not the only species who enjoy this sweet fruit, however. Huckleberry Mountain (6,593 ft.) is known as a bear paradise… Read more »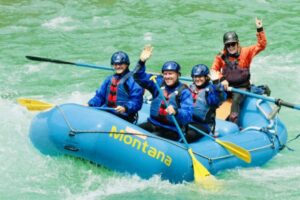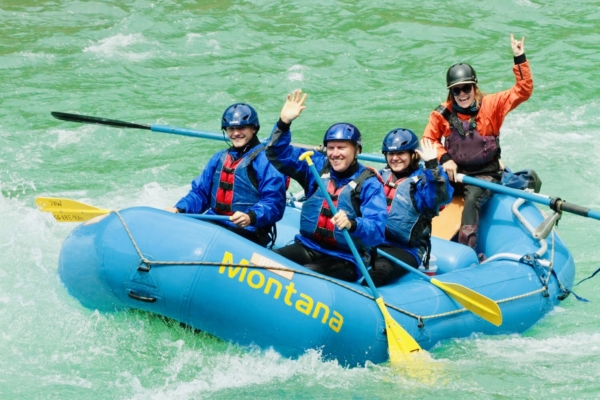 Glacier Park Summer Preview
The whitewater rafting on Glacier's border rivers is at its most thrilling in the spring, as peak runoff typically occurs then. As summer gets fully underway, overnight and full day rafting is where it's at! Relax in the morning, eat lunch riverside, and go for a swim.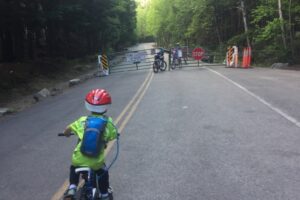 Spring in Glacier National Park
May and June mean springtime in the Rockies is at its best, and early visitors will enjoy better, uncrowded wildlife, waterfall, and wildflower viewing than visitors in the peak July-August season.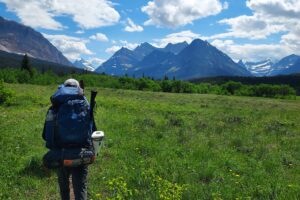 FAQ: Backpacking in Glacier National Park
Top 5 FAQ About Backpacking in Glacier National Park #1: What's up with the backcountry permit system for 2023? Before you take off on your epic adventure, make sure you head to Recreation.gov or the permitting office the day your trip begins to snag a backpacking permit. Glacier National Park is transitioning to Recreation.gov for… Read more »