2019 Hike to Sperry Chalet in Glacier National Park
Two years ago today, on August 31, 2017, the main dormitory at Sperry Chalet burned to the ground in the Sprague Fire.The Glacier National Park community was shocked. I sat on my porch and cried my heart out at the loss of the old gal. Next morning, seeing the first pictures, I felt certain that she would not, could not, be rebuilt. Meaning a hike to Sperry Chalet in Glacier National Park may not be possible for me or many others who love it so dearly.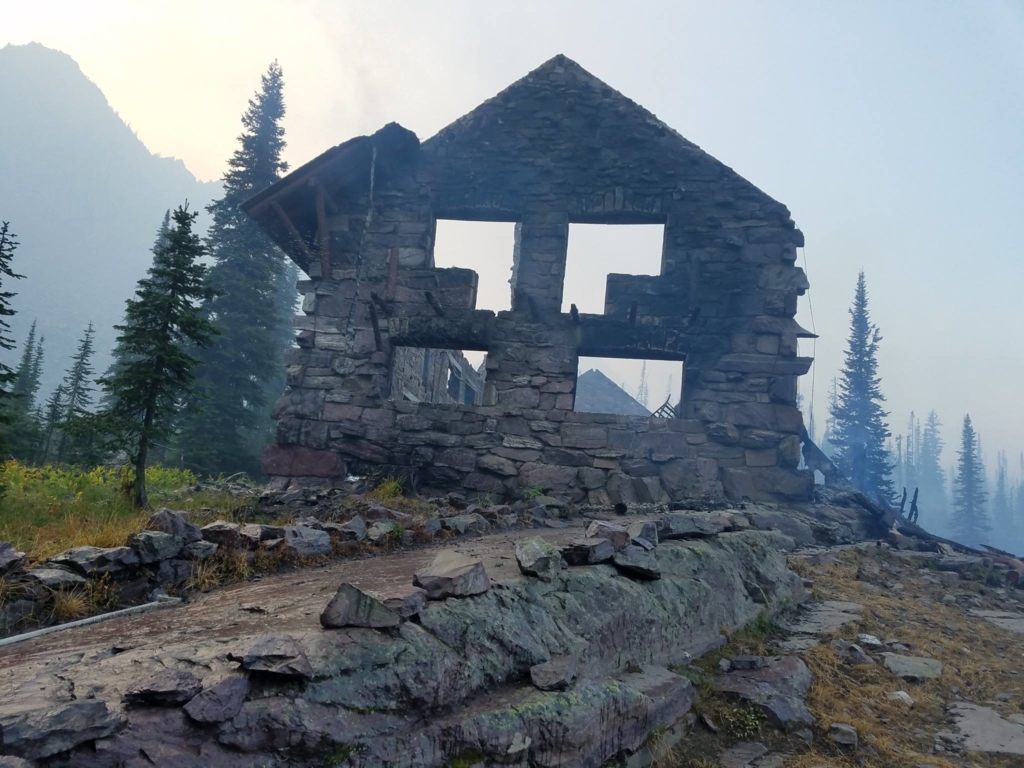 On the same morning that I questioned Sperry's future, Doug Mitchell with the Glacier National Park Conservancy met with Glacier's superintendent, Jeff Mow. Doug asked a simple question: How can we help?
It wasn't long after that Doug purchased timbers and hired a helicopter. The "Viking Ship," as he referred to Sperry in the long winter of 2017-2018, was born.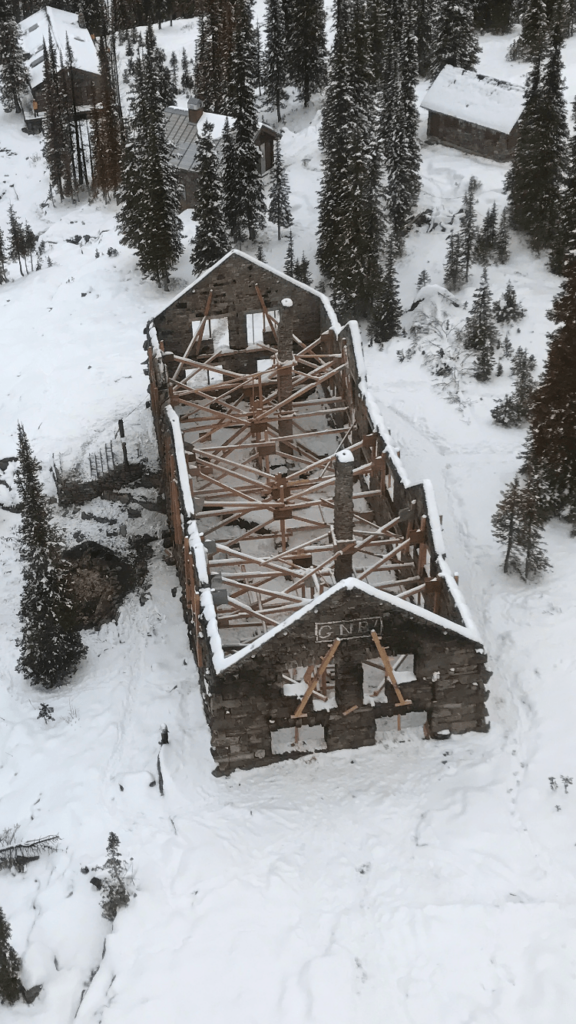 Those timbers supported Sperry as politicians and bureaucrats bantered about rebuilding her. Eventually, consultants and experts were hired. Next, public opinion was sought and heard. Hard decisions were made. Finally, in Summer 2018, re-construction commenced.
Rebuilding Sperry Chalet
Phase I, as it was called, was successful. Over the winter the National Park Service called for bids for Phase II. In May 2019, it was announced that the same contractor would remain in place for Summer 2019 construction. If construction went well — and to date, it has — a July 2020 reopening is anticipated.
I hiked up to Sperry last summer, to pay my respects to her, and to see that construction for myself. This summer, I haven't yet had a chance to go, but a backpacking trip of ours went through there last week. So, I asked Guide Todd Bauer to take a few photographs for me. Take a look.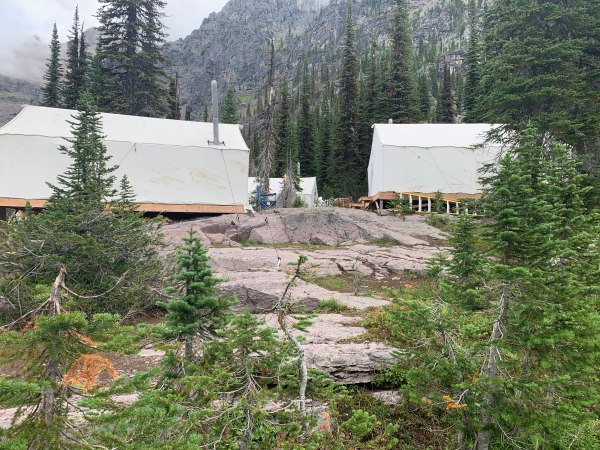 History of The Chalets
The love people have for Sperry — even people who've never been there — touches me. I'd say it touches many of us in the Glacier community. And all of the Glacier National Park Chalets are special — those still standing and those long since lost to us. There were once 9 of them. I encourage you to read about their history here.
Let's Go To The Glacier National Park Chalets
Want to go see the chalets yourself? Since this post was originally written, Sperry's been rebuilt, and we once again offer all our Chalet tours. Choose between 3 day adventures from Granite Park Chalet, 3 day experiences from Sperry, and 6 day ultimate chalet tours and you can join us on a hike to Sperry Chalet in Glacier National Park, but you can also hike to Granite Park Chalet, and Belton Chalets. Read more about those — or sign up to be on the first to know trip dates list — here.