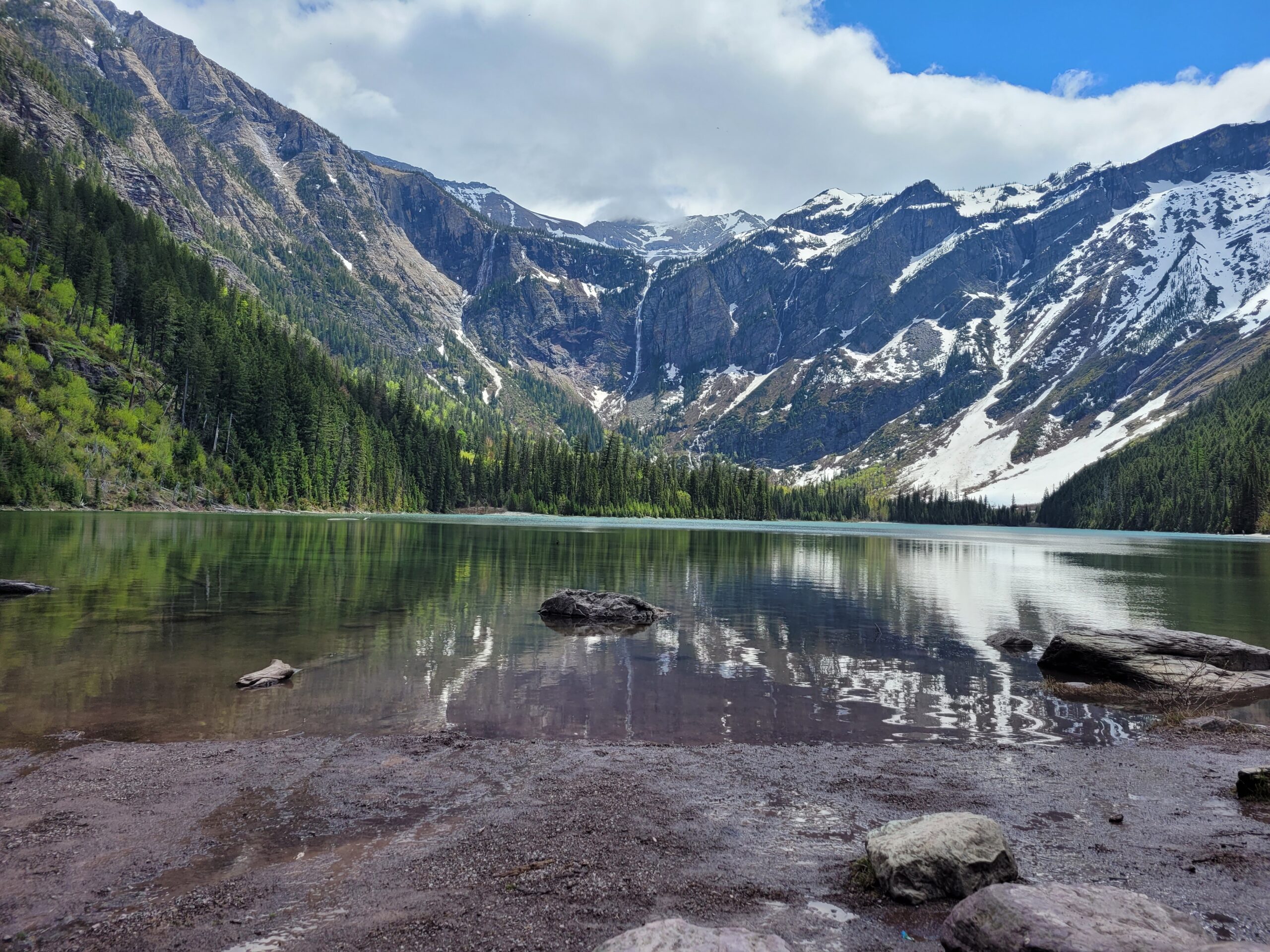 Glacier Guides & Montana Raft Blog
Glacier Guides & Montana Raft Blog
Glacier Guides & Montana Raft makes monthly contributions to this blog with subjects on all things rafting, hiking, fishing, biking and lodging in and around Glacier National Park as well as relevant news and information about Glacier National Park.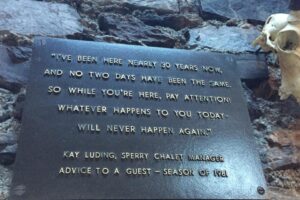 Sprague Fire Update
So, what's the status of the 2017 Glacier National Park fires? How will they impact your trip, if at all?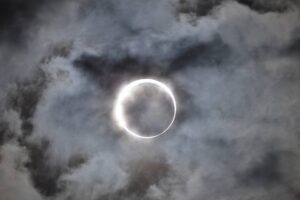 2017 Solar Eclipse in Glacier National Park
On the Middle Fork of the Flathead River, Glacier's southwestern border, at our River Party, of course! Ok, first things first. The upcoming solar eclipse in Glacier National Park is getting a lot of press. What's all the fuss all about?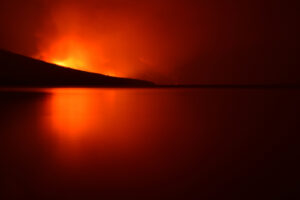 What Do Stage II Fire Restrictions Mean?
Everything You Always Wanted to Know About Stage II Fire Restrictions But Were Too Afraid to Ask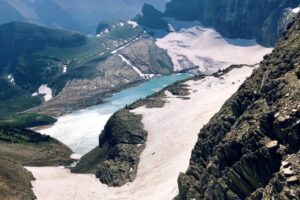 Challenging Hikes Glacier National Park
4 Best Challenging Glacier National Park Hikes Are you ready to graduate from easy and intermediate hikes in Glacier National Park? You've gotten familiar with bear spray, blister prevention and treatment, and how to treat water? Awesome. You may be ready for what we like to call challenging Glacier National Park hikes! These are strenuous… Read more »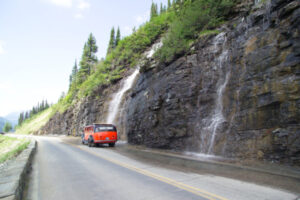 7 Things To Do On the Going to the Sun Road
What is there to see along this Going To The Sun Road you've been hearing all about? Is it worth visiting the Logan Pass Visitor Center? Wondering about current Going to the Sun Road status? You've got questions. We can help!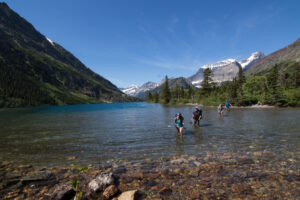 10 Days Backpacking in Glacier National Park
Everything You've Always Wanted to Know But Were Afraid to Ask About: 10 Days Backpacking in Glacier National Park If you've ever poked around on our backpacking page, you've seen that we go on 3, 4, 6, and 10 days backpacking in Glacier National Park adventures. It's a tough job, but someone has to do it. Have you… Read more »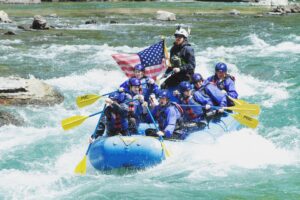 4th of July in Glacier National Park
Call us biased, but we think spending the 4th of July in Glacier National Park can't be beat! Consequently, here are our favorite ways to enjoy Independence Day in Glacier Country.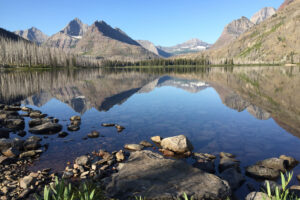 Best Intermediate Hikes in Glacier National Park
There are 734 fabulous miles of trails in Glacier National Park, often referred to as the Hiker's National Park. Glacier holds over a million acres of wonder, and you really can't pick a "bad" trail. After all, hiking is always what you make of it. But today I'm going to play favorites, and talk about… Read more »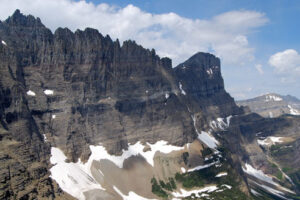 Best East Side Intermediate Hikes in Glacier National Park
You don't have to be a Spartan Race competitor to experience Glacier's incredible backcountry. In decent shape? Even more importantly, have an upbeat, can-do attitude? Got a daypack and broken in hiking boots? You might be ready to check out the best intermediate hikes in Glacier National Park! This post lays out the best east side… Read more »