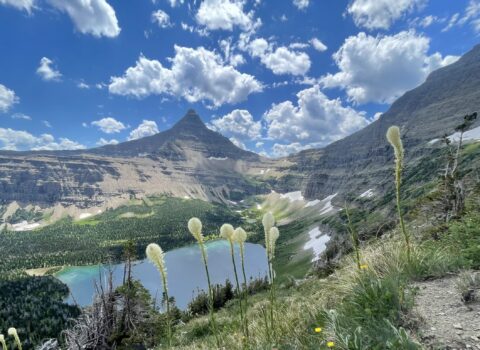 Blog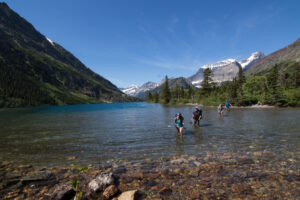 10 Days Backpacking in Glacier National Park
Everything You've Always Wanted to Know But Were Afraid to Ask About: 10 Days Backpacking in Glacier National Park If you've ever poked around on our backpacking page, you've seen that we go on 3, 4, 6, and 10 days backpacking in Glacier National Park adventures. It's a tough job, but someone has to do it. Have you… Read more »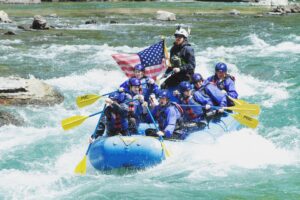 4th of July in Glacier National Park
Call us biased, but we think spending the 4th of July in Glacier National Park can't be beat! Consequently, here are our favorite ways to enjoy Independence Day in Glacier Country.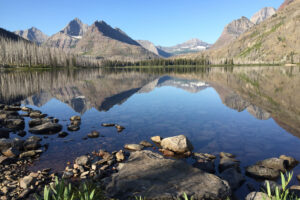 Best Intermediate Hikes In Glacier National Park: West Side Edition
There are 734 fabulous miles of trails in Glacier National Park, often referred to as the Hiker's National Park. Glacier holds over a million acres of wonder, and you really can't pick a "bad" trail. After all, hiking is always what you make of it. But today I'm going to play favorites, and talk about… Read more »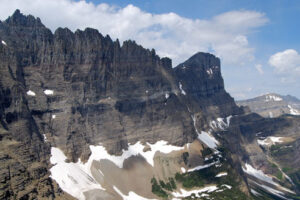 Best Intermediate Hikes in Glacier National Park: East Side Edition
You don't have to be a Spartan Race competitor to experience Glacier's incredible backcountry. In decent shape? Even more importantly, have an upbeat, can-do attitude? Got a daypack and broken in hiking boots? You might be ready to check out the best intermediate hikes in Glacier National Park! This post lays out the best of the… Read more »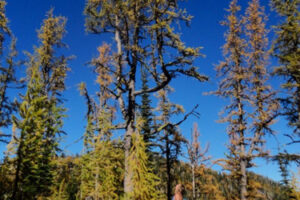 Glacier National Park On Memorial Day Weekend
It's almost the last weekend in May. And you know what that means. Time to load up the gear and the rig, and get yourself to the Crown of the Continent. Then what? We've got you covered in Glacier National Park on Memorial Day Weekend.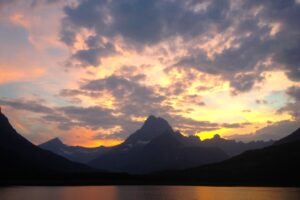 Top 7 Things to Do When the Going to the Sun Road is Closed
The Going to the Sun Road is actually not closed. Some part of it is always open, it just might not be open to vehicle traffic.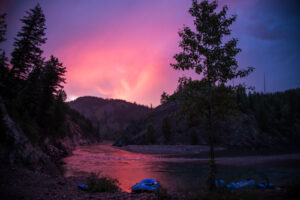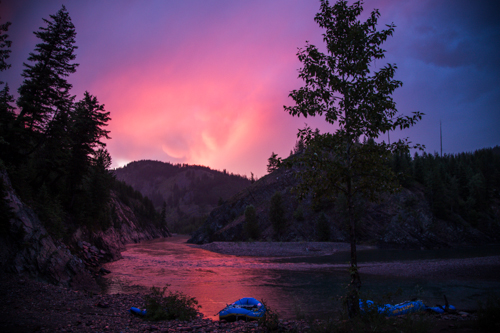 Overnight Whitewater Rafting Glacier National Park
How To Sleep Under Glacier National Park's Star Studded Skies Without Carrying A Heavy Pack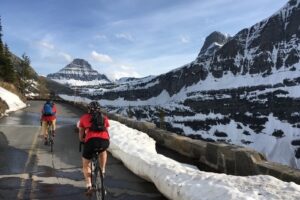 Ultimate Spring Glacier National Park Adventure
We will guide bike tours on other closed roads in the park, too, but it is the Sun Road we, and everyone else, gets so excited about each spring. So, at long last, we are thrilled to announce that we are your shoulder season Glacier National Park biking guides!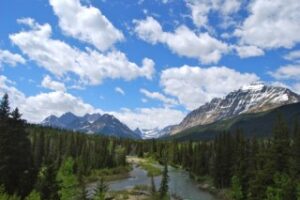 Where to Eat in West Glacier
Where to Eat in West Glacier While you're visiting Glacier National Park, you may be wondering where to eat in West Glacier. Well, you've got options! Our office is located in West Glacier, and between the 100 or so of us, we've eaten everywhere at least ten times. Here's our roundup of the best of… Read more »