On the 4th #ThrowbackThursday of 2017, we're looking at 1994 Glacier National Park rafting with one of our owners on the sticks. Do recognize him from whitewater raft guide days?
1994 Glacier National Park Rafting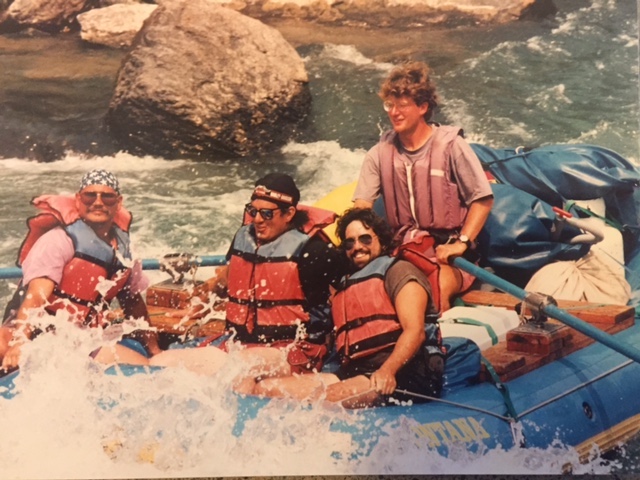 Oh, Denny. That hair is almost as amazing as Glacier National Park rafting is.
Denny Gignoux began guiding for us in 1994. He tells us that in all the years he's guided Glacier National Park whitewater rafting trips, he's never lost his glasses. We'd call that winning at life. A perpetual Glacier Guides and Montana Raft goal, to be sure.
Thinking about Denny's start with Glacier Guides and Montana Raft, Founder and Co-owner Randy Gayner reflected:
When Denny first showed up at the Guides we were all done with hiring and told him we did not have a position available. But he just kept showing up and hanging around till we thought we could use him. It speaks to his determination. He has worked in all areas of the operation, with lots of raft guiding and backpack guiding in his early days.
Winning
Speaking of winning at life, here's another shot of Denny, 5 or 6 years of age, at Sperry Glacier with his dad. Denny spent many summers at Sperry, as his dad was a University of Montana researcher looking at the effects of the Columbia Falls Aluminum Company on the Sperry Glacier itself.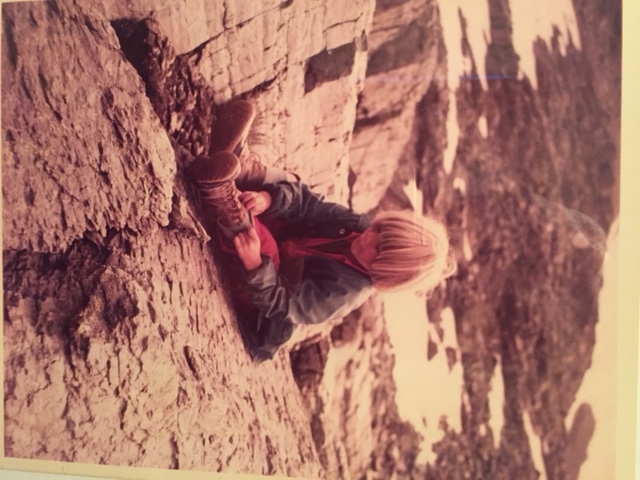 Party Favor #1
Thanks for celebrating 35 years of Glacier Adventures with us with a trip down memory lane to 1994 Glacier National Park rafting. Here's your first party favor — we're the lucky recipients of a June 28 – July 2 Smith River, Montana permit. You fish, we row, you relax, we cook. You save $200 on this trip if you book before March 1! Call the office for details: 1-800-521-RAFTd