Okay, we know what you're thinking. Why are you writing about the pit toilets in Glacier National Park? Well, first of all, using the rest room is part of the human experience. Wherever you go, you're going to need to "go," if you will. Second, Glacier National Park has some of the best (if not THE best) pit toilet locations of all the National Parks. That's a big, weird, flex – we get it. However, we hope you stick with us and don't "poo-poo" this blog idea before it really gets good. Get used to the puns, by the way, they're here to stay. Here's the top 5 pit toilets in Glacier National Park.
#1 – BOULDER PASS CAMPGROUND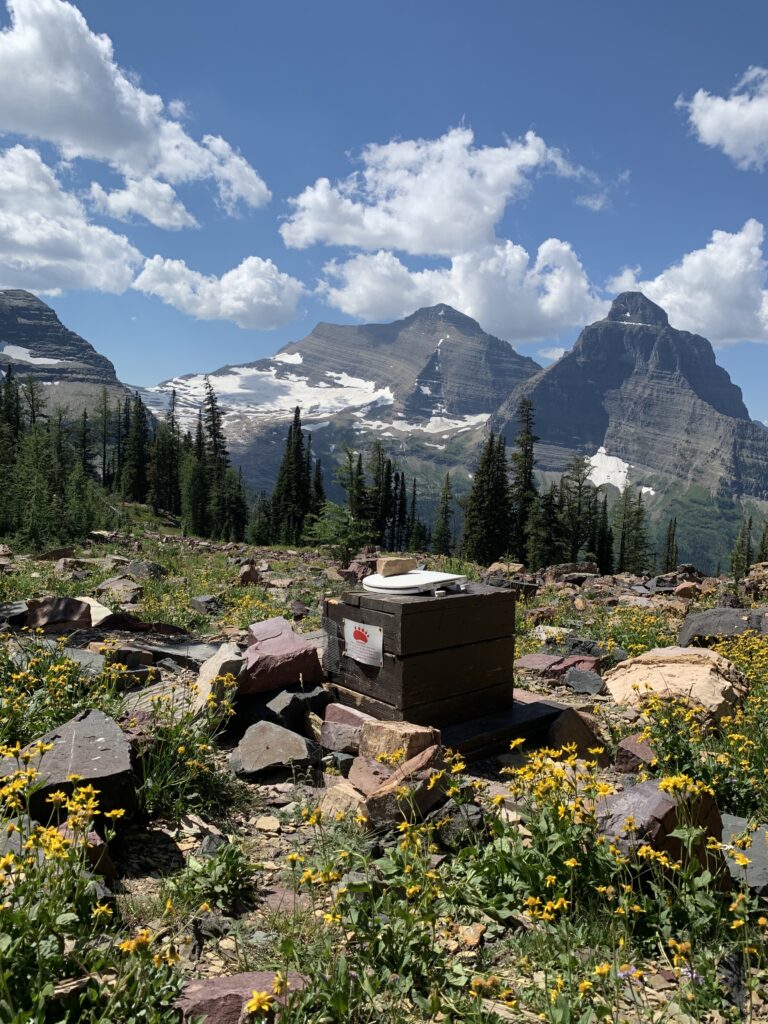 This is a classic spot and a toilet with truely the best view. The perfect placement, in the great wide open, gives way to the beautiful views of Glacier's dramatic peaks. Join Glacier Guides on a backpacking trip for a chance to pop a squat on this pretty potty.
#2 LAKE ISABEL CAMPGROUND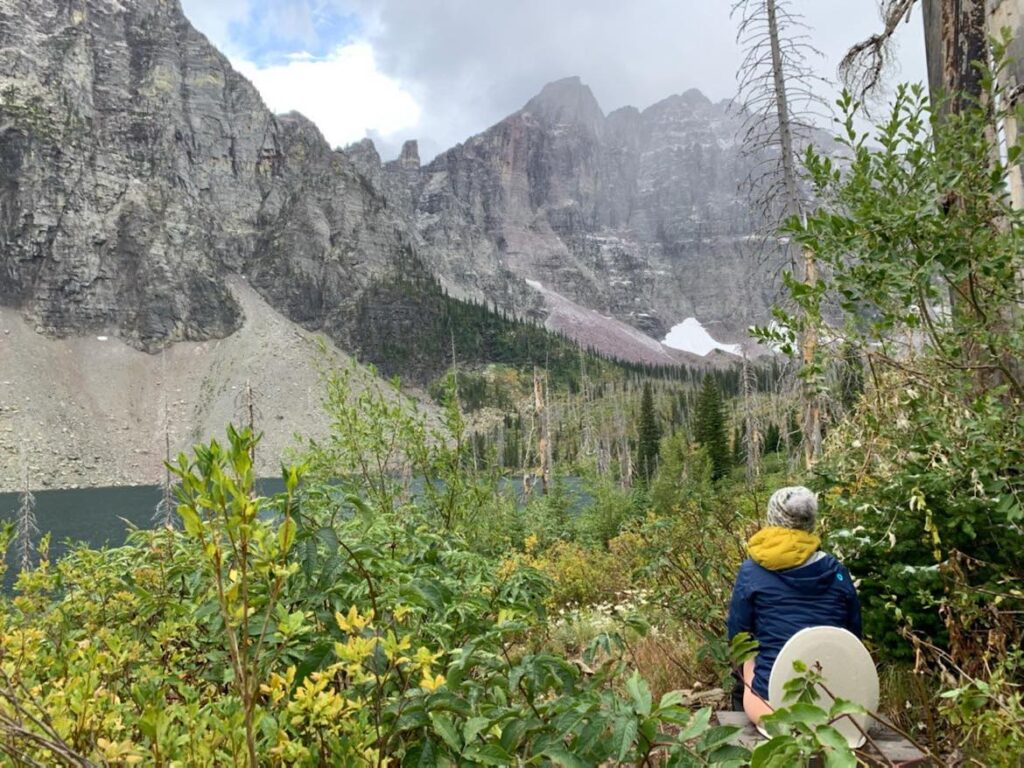 You'll learn that many of the pit toilets in Glacier National Park are in fact not inside of a structure. There are many things that aren't so convenient when doing your business in the backcountry, but on the other hand…look at that view! Here you'll get a view of an alpine lake AND towering peaks. But plan wisely with your packing: TP likely not provided at this location. Or any location where it's an "open room," for that matter.
#3 RED EAGLE FOOT CAMPGROUND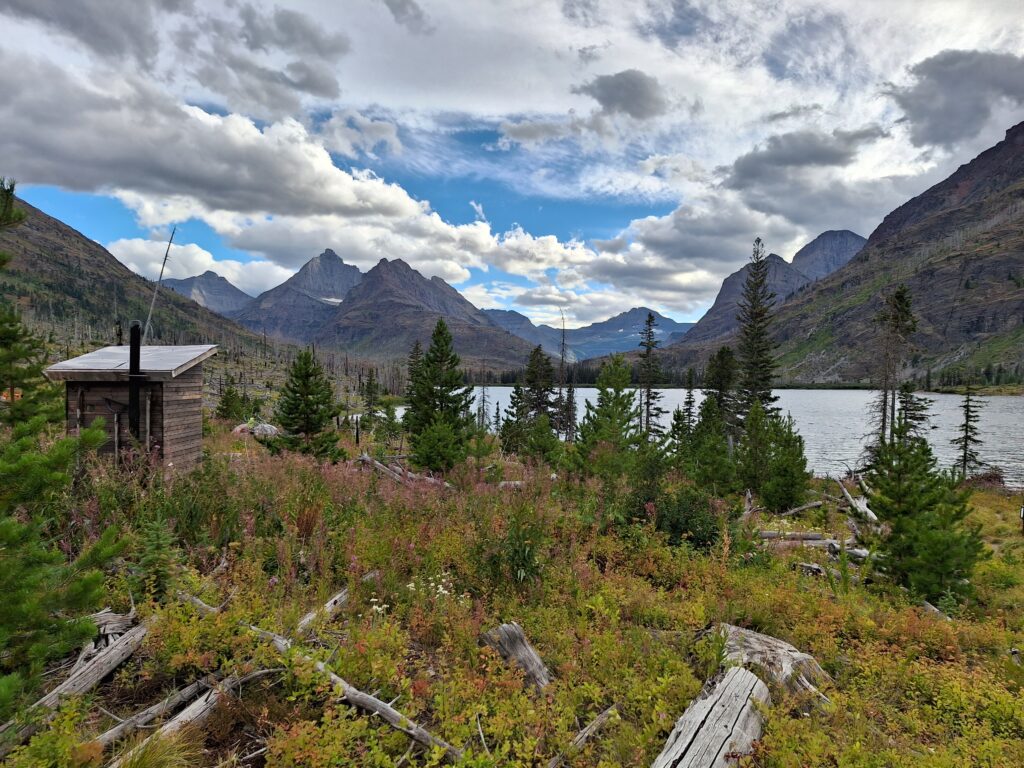 If your backpacking route consists of Cutbank to St. Mary, then there's a good chance you'll get to visit this beautiful campsite at Red Eagle Foot after your big climb over Triple Divide Pass. Once you've hung your bear bag and had a nice meal, even just taking in this view is worth it, whether you have to go or not.
#4 GRANITE PARK CAMPGROUND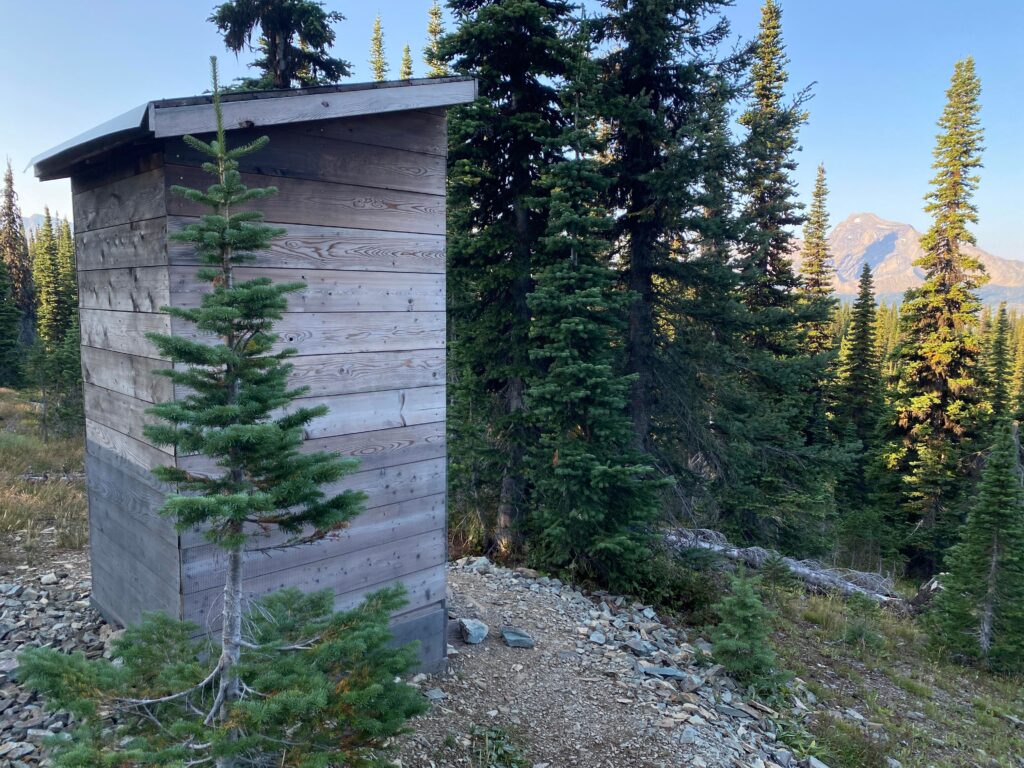 This perched potty overlooks some of the greatest west side peaks. You'll get an unobstructed view while you "do the duty" (door wide open, of course). See this sweet and scenic honey bucket on a backpacking trip with, *ahem*, us of course, or the way back to The Loop on our 3-day Granite Park Chalet Trip.
#5 FIFTY MOUNTAIN CAMPGROUND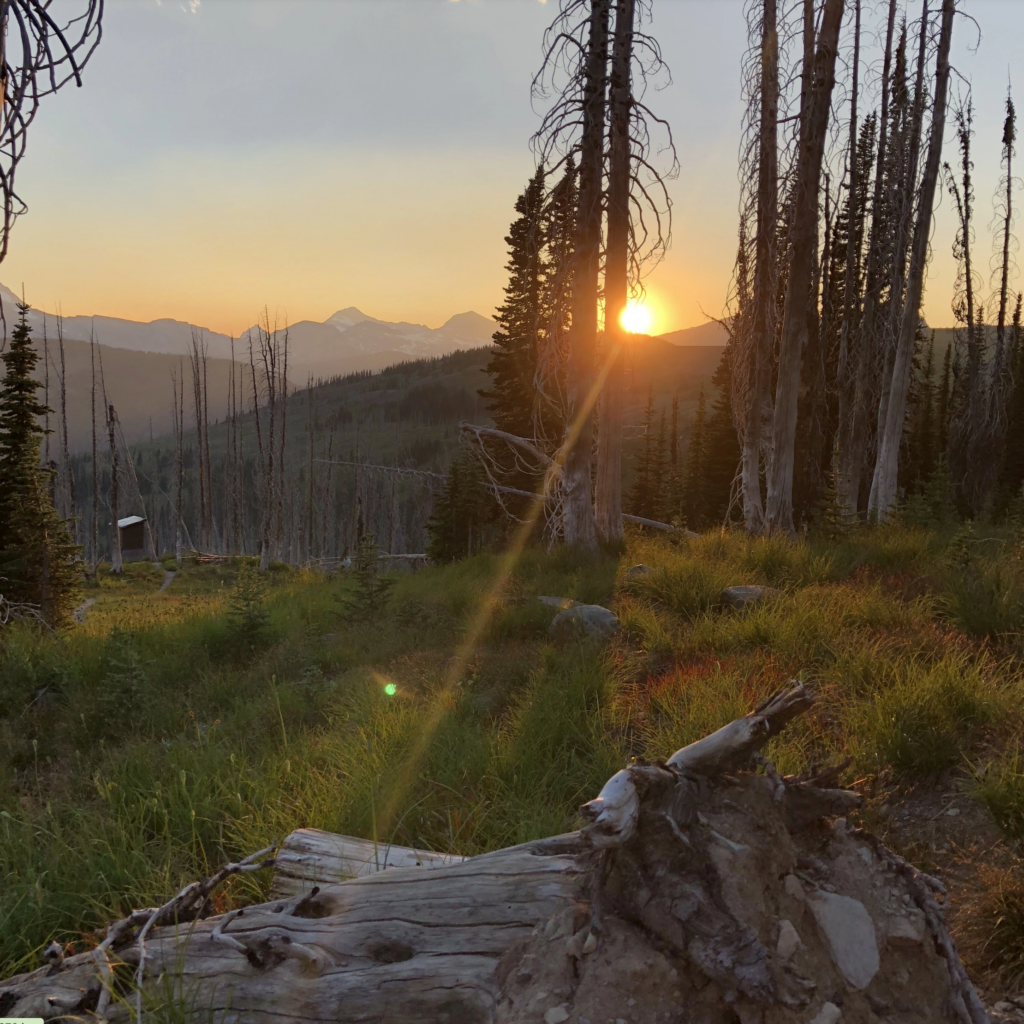 As we take our travels up and over Swiftcurrent Pass, we'll come to Fifty Mountain Campground. This view is all in the name, as you have the chance to see 50 different peaks and mountains in Glacier National Park from this very spot. This place had to make the list due to the jaw-dropping views of peaks, meadows and burn area from wildland fires past.
THINGS TO KNOW ABOUT USING PIT TOILETS
IT TAKES A VILLAGE

The only people that can help keep these clean are the people that use them! Don't leave your trash in the building and don't put trash into the toilet itself, that's not what they're there for. If you have garbage, stick to the age old rule of "pack it in, pack it out," and carry it out in your pack.

DON'T MAKE ASSUMPTIONS

I.e, make sure to bring your own toilet paper, sanitary wipes, femine hygene products, Dude Wipes (this is not a paid advertisement) or whatever you need to make the go more enjoyable for you. Though a small snippet of Glacier National Park Conservancy's projects is to stock these spots with biodegradable TP, there's never a guarantee that there will be any when you're there. Don't get caught with your pants down!

FOLLOW THE RULES OF THE THROWN

This ties in a bit to what we mentioin before with removing your trash but a goes a bit further a few more rules. If the pit toilet happens to be outside in the open air, make sure to shut the lid and put the rock or whatever was helping hold it down back on top. If the toilet is inside of a structure, close the lid AND close the door. There have been many, many times that bears have gotten into pit toilets and made a mess, which then results in closing the campground completely until all is well again. Don't be the guy (or gal!) to ruin it for everyone.
Glacier Guides & Montana Raft visits these Johns frequently – don't be gross, on backpacking trips, of course! Take a look at some of our trips or call to inquire about a custom trip if there's one spot you HAVE to see.
SEE YOU NEXT TIME!
Don't be sad the trip is over, be happy knowing that you can always come back! Plan a trip for June, July or August for a full on summer adventure. We will be here waiting for you and ready to show you the best Glacier National Park has to offer.
Have more questions about planning a trip to Glacier National Park? Want to raft, hike, fish, bike or stay with us? Fill out the form below!