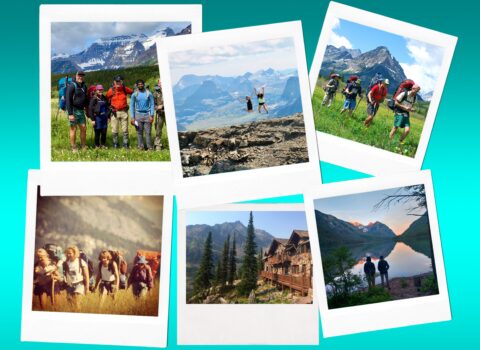 Hiking & Backpacking
Guided Glacier National Park Hiking
Day Hikes Available Until September 30th
Nature Walks Available Until October 14th
Backpacking Trips Available Until September 25th
Planning for 2024? Email or call us to get started!
Glacier National Park hikes are an incredible experience, and there is something for every age and every fitness level. Glacier Guides was chosen as the exclusive provider of guided Glacier National Park hiking by the National Park Service in 1983; we're your expert go-to for a knowledegable, safe and incredibly memorable hiking experience.
We offer a wide range of adventure travel options, from day hikes to backpacking and more! Want to go on a multi day hike and see both sides of the park without going backpacking? Check out our van supported Glacier Challenge trip! Want to go backpacking without carrying a heavy pack? Hire one of our friendly porters. Want to go backpacking but prefer the roof of a historic, rustic chalet over your head? The Granite Park Chalet trip might be for you. Prefer to plan a custom adventure? We love those. Give us a call at 406-387-5555 or send an email to info@glacierguides.com to get started planning.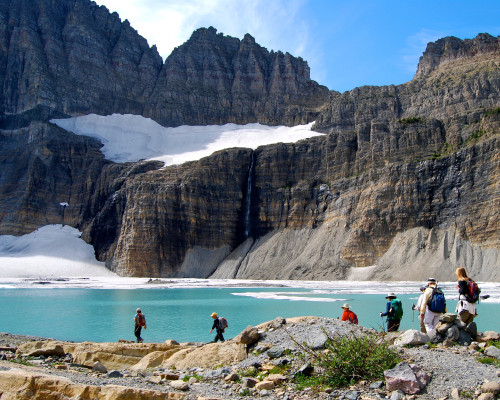 Day Hikes
Private, Custom & Family Guided Options
Easy, Moderate & Advanced Hikes
Pick a day, take a hike!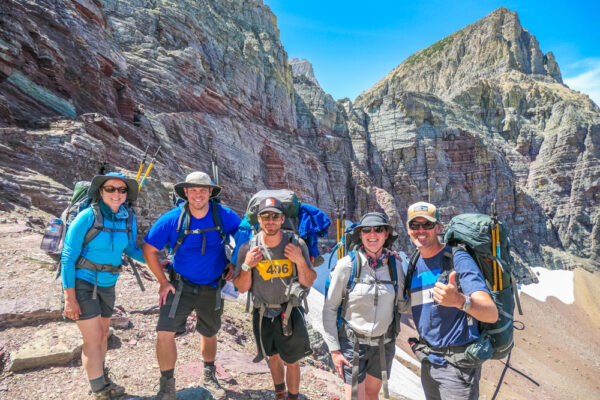 Backpacking Trips
3-6 Day Adventure Options
Pair with a Rafting Adventure
Private, Custom Trips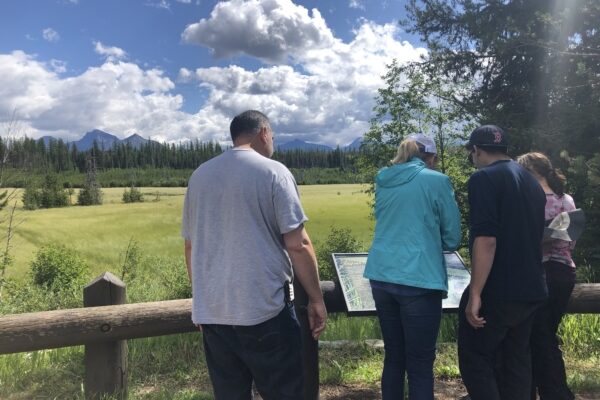 Nature Walk
2 Short, Easy Walks
1.1-1.2 miles each
Approx. 4 hours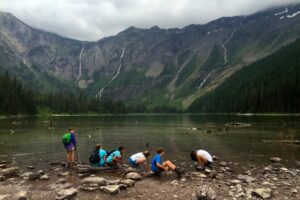 Family Friendly Hiking
A trip for every age & fitness level
Day hikes, backpacking & more
Custom and private adventures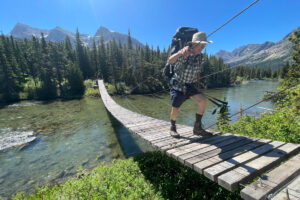 Private Hiking Trips
Any day of the week, any length of time
All interests, ages and abilities
Minimum prices vary per activity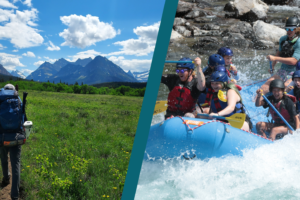 Combination Adventures
Whitewater, Scenic & Kayak Trips
Pedal, Hike & Horseback Options
Single or Multi-Day Trips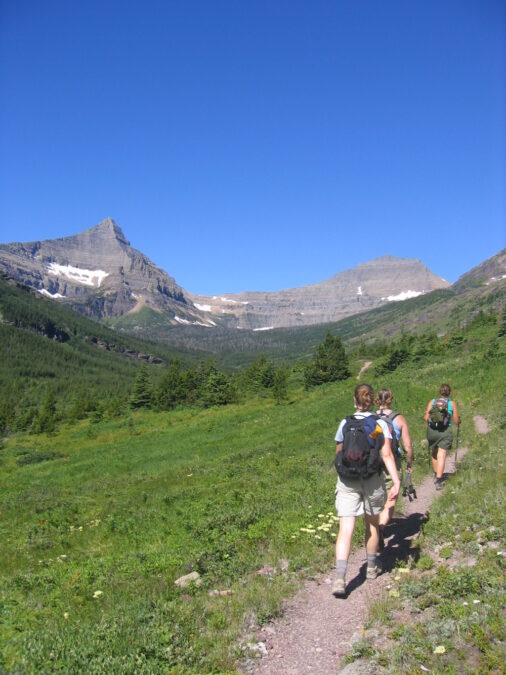 Glacier National Park Hiking
Hikes, Overnight Trips and Nature Walks
There are 734 fabulous miles of trails in Glacier National Park, often referred to as the Hiker's National Park. Glacier holds over a million acres of wonder, and you really can't pick a "bad" trail.
Our Guides
Our hiking trips are focused on safety and ecological responsibility. Our guides are highly trained and hold multiple backcountry certifications such as Wilderness First Aid, National Park Service Bear Management, and Leave No Trace backcountry ethics training. You will receive an education about Glacier National Park's flora, fauna, geology, history, and more!
Leave No Trace Principles
At Glacier Guides and Montana Raft, we're the guides, but the Leave No Trace Principles are our guide. We will teach you about the importance of these 7 principles.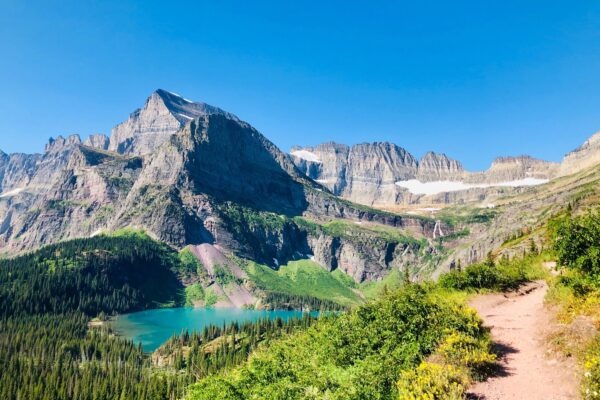 Featured Trips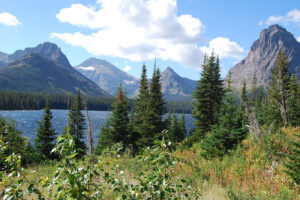 Every Monday Hike Glacier National Park
Easy-Moderate
Approx. 8 hours
$165 Adult | $165 Child (10+)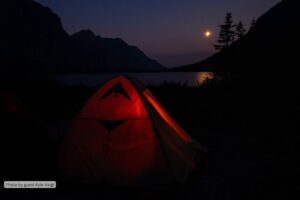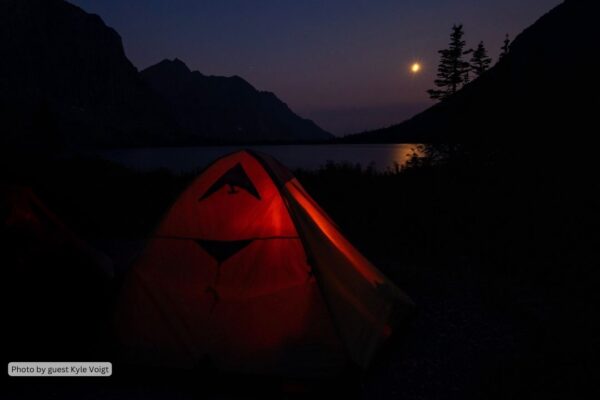 3 Day Backpacking Trip in Glacier National Park – A Taste of Glacier
Moderate
3 Days
$840/person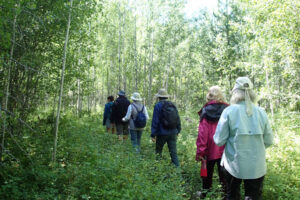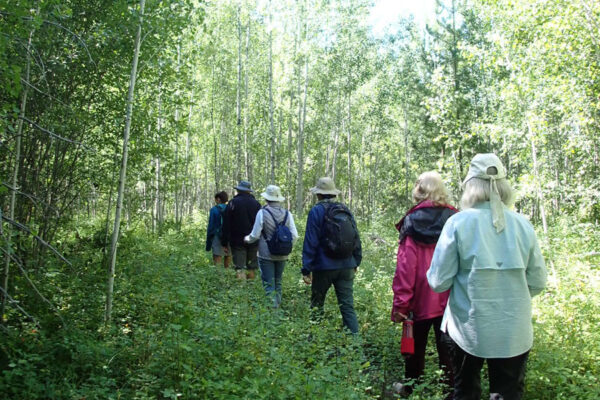 Nature Walks in Glacier National Park
Easy, Family Friendly
Approx. 4 hours
Adult: $65 | Child (4-12yrs): $55