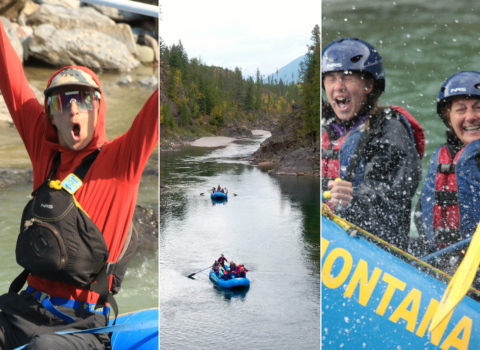 Rafting
Glacier Rafting Adventures
We can't wait to take you rafting down Glacier's stunning border rivers! Be advised that rafting reservations do not include an entry reservation ticket for the Going-to-the-Sun Road, because you do not have to enter the park to access the river. This is true for all rafting reservations in our area.
Questions? First, please head over to the Plan Page of our website for information on ticketed entry into glacier, our area lodging recommendations, best day hikes for kids, month by month itineraries, current conditions in the park, and so much more!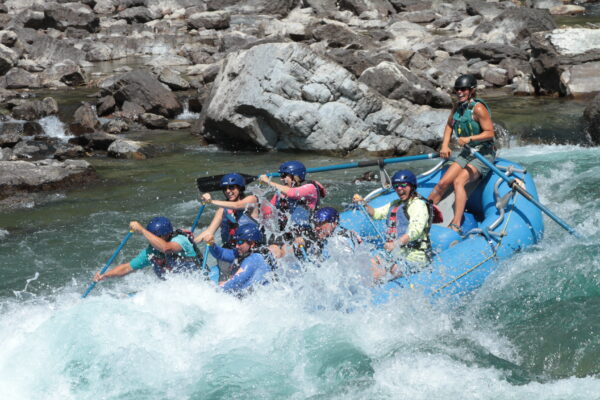 Whitewater Rafting
Thrilling Class II-III Whitewater Rafting
Early May – Mid-September
Half Day, Full Day, Combo Trips & More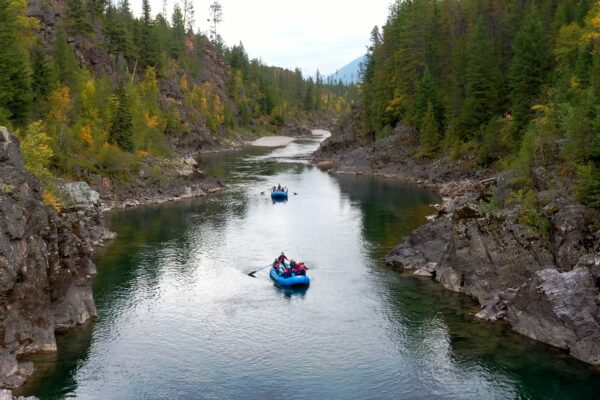 Scenic Floats
Difficulty: Easy
Duration: Typically 1.5-2.5 hrs
Appropriate for almost all ages (3 years & up)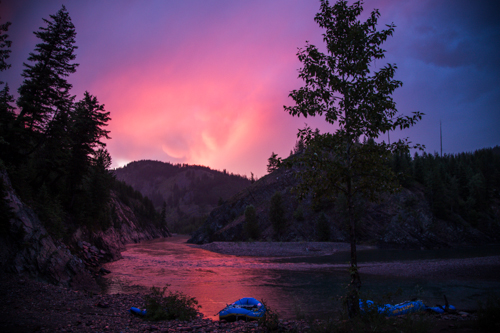 Overnight / Multi-Day Rafting
Duration: Various
Difficulty: Intermediate & Advanced
Explore our private & custom options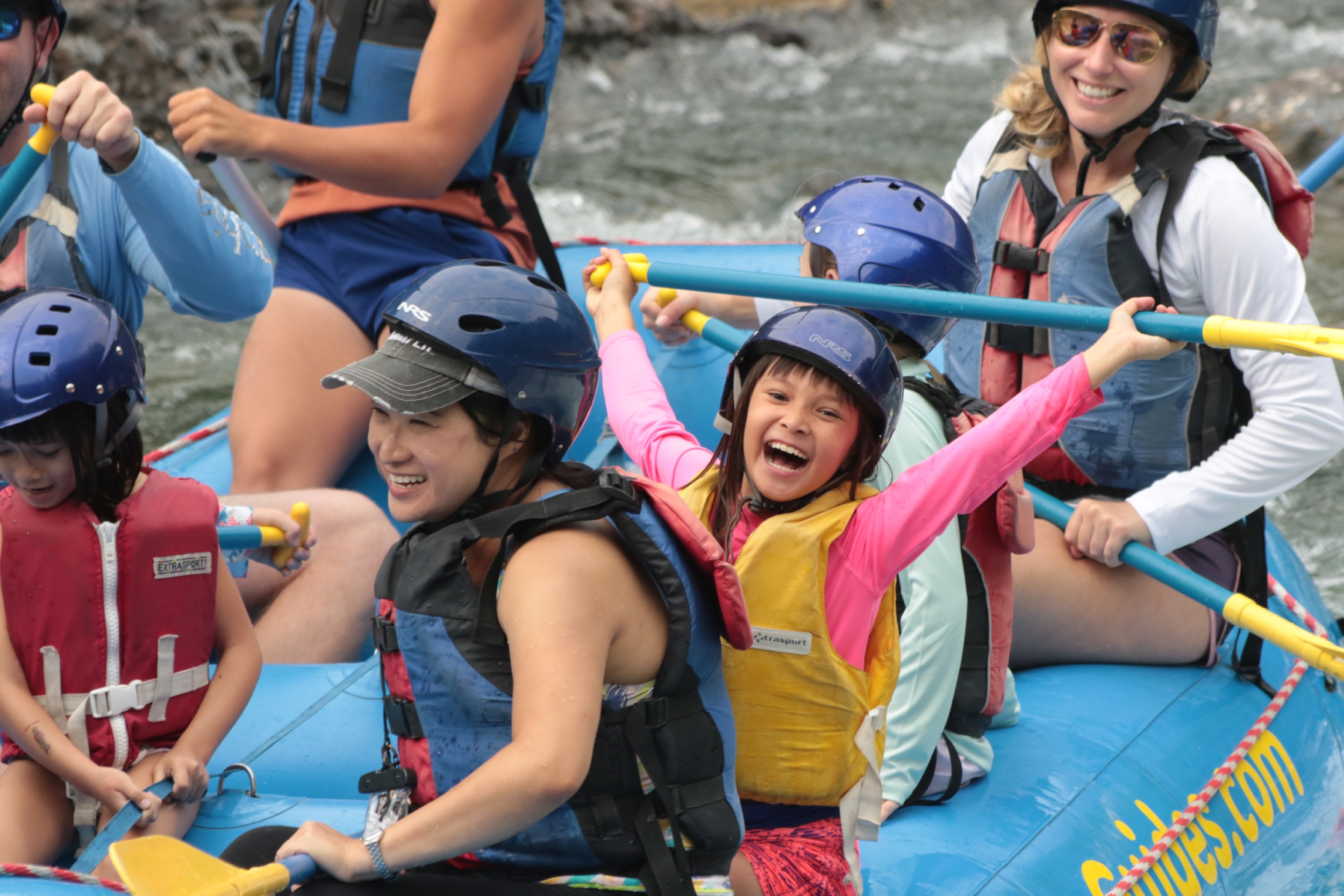 Family Friendly Rafting
Scenic floats & whitewater trips
Combo trips & overnight trips
Trips for ages 3 & up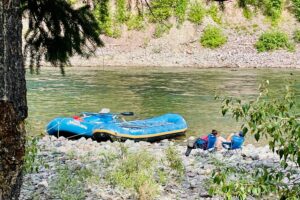 Private Rafting Trips
You choose the date & duration
Single or multiple activities
Group discounts offered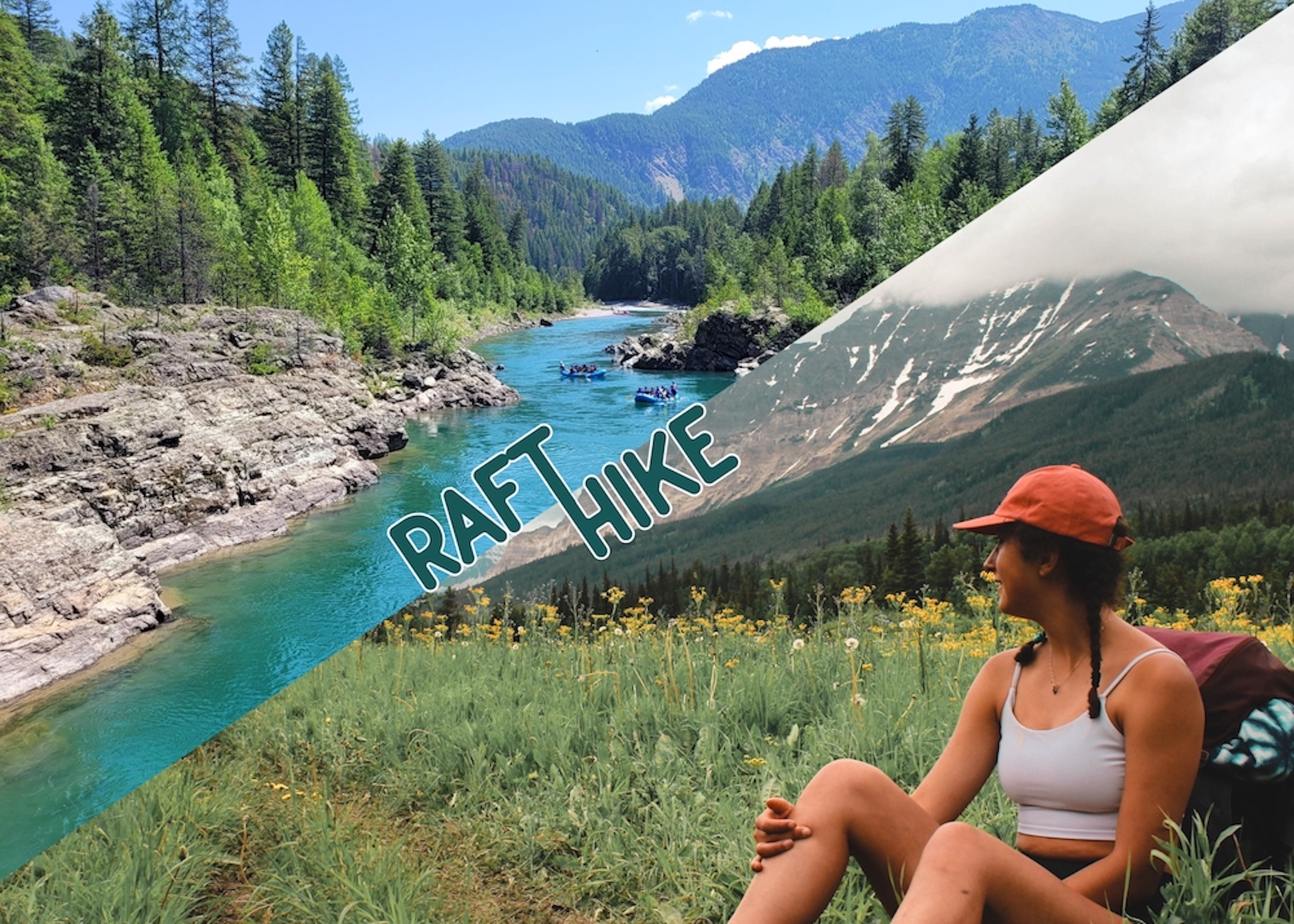 Combination Adventures
Whitewater, Scenic & Kayak Trips
Pedal, Hike & Horseback Options
Single or Multi-Day Trips
Planning a Family Rafting Trip?
Since 1987, family friendly rafting trips in Glacier National Park are our specialty. Working in conjunction with the Forest Service, our trips are on the North and Middle Forks of the Flathead River, a Wild and Scenic River. These forks form Glacier's southwestern borders, and offer intimate glimpses into the park's interior from the comfort of the boat. Whether you're looking for a little whitewater or a scenic float, we'd love to take you out! And if you're up for a camping adventure, we highly recommend overnight rafting trips.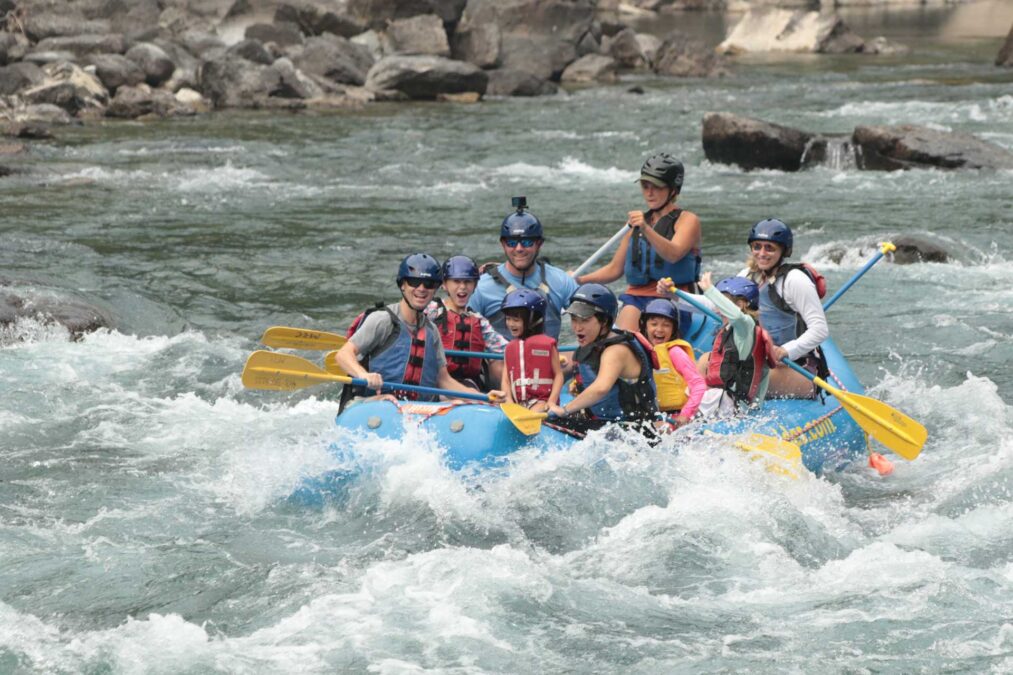 Glacier National Park Rafting
Day Trips
Whether a peaceful scenic float or a thrilling whitewater adventure, guided rafting trips on the Flathead River's turquoise waters are sure to entertain!
Overnight Trips
One day on the river not enough? Try sleeping under Montana's star studded big skies, riverside! If you're not a camper, check out our Star Party Float trip.
Private Adventures
Don't see quite what you're looking for? A private, custom Glacier National Park rafting adventure might be for you.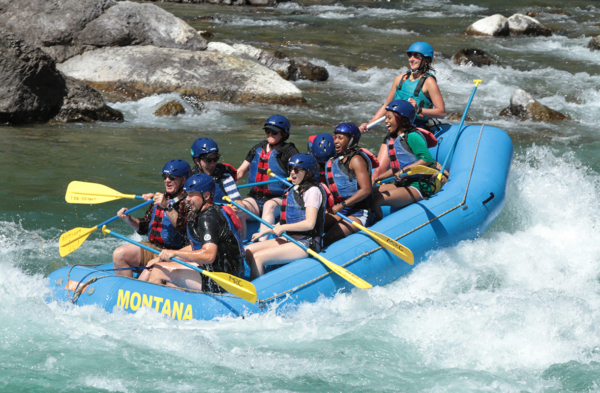 Featured Trips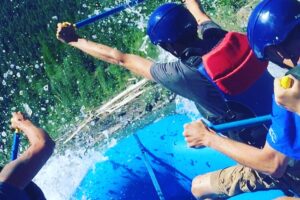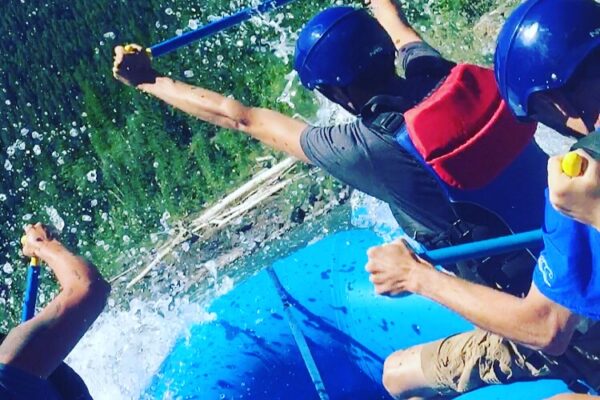 Half Day Whitewater Rafting Glacier National Park
Moderate
Approx. 3hrs
$81 Adult | $61 Child (5 years-12 years)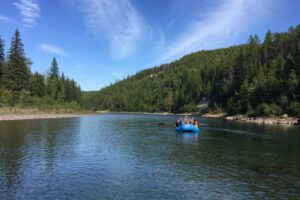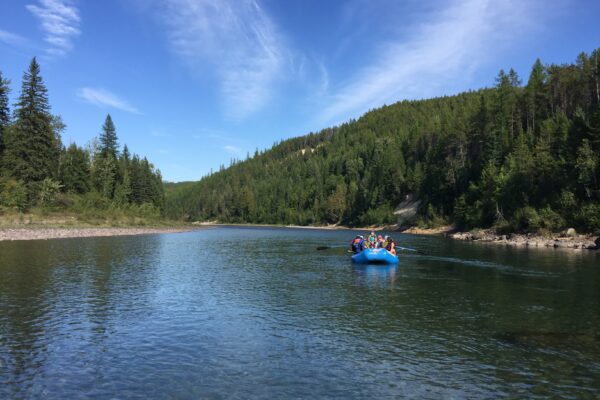 Scenic Float Glacier National Park
Easy, Family Friendly
Approx. 1.5-2.5 hrs
$81 Adult | $61 Child (3 years-12 years)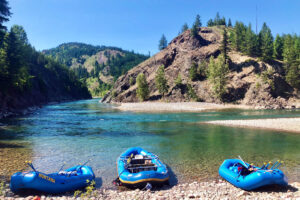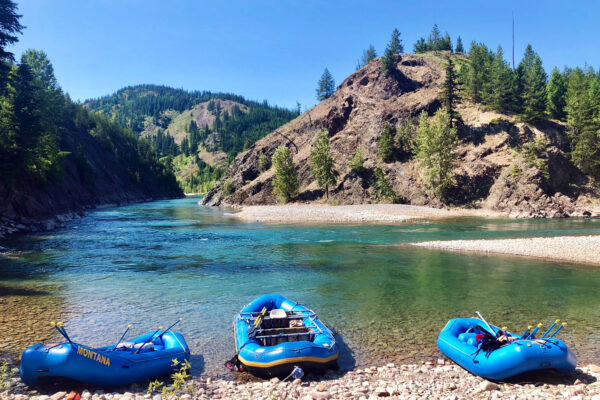 2 Day Overnight Glacier National Park Rafting Trip
Moderate, Family Friendly
2 Days
$475 Adult | $399 Child