It's so hard to say goodbye to hiking Glacier National Park for the year. But a foot of snow blanketed the park last night, and shut down the Going to the Sun Road at St. Mary and Lake McDonald. Here at Glacier Guides and Montana Raft, we explore our beloved backyard year round, but the closure of the road does confirm that winter is here to stay.
Which means that it's time to catch y'all up on what we did in Glacier National Park this spring, summer, and fall. During those seasons, we're busy guiding hiking trips in the park and floating down the Flathead River. So this quiet time of year is good for talking about one of our favorite topics:
Hiking Glacier National Park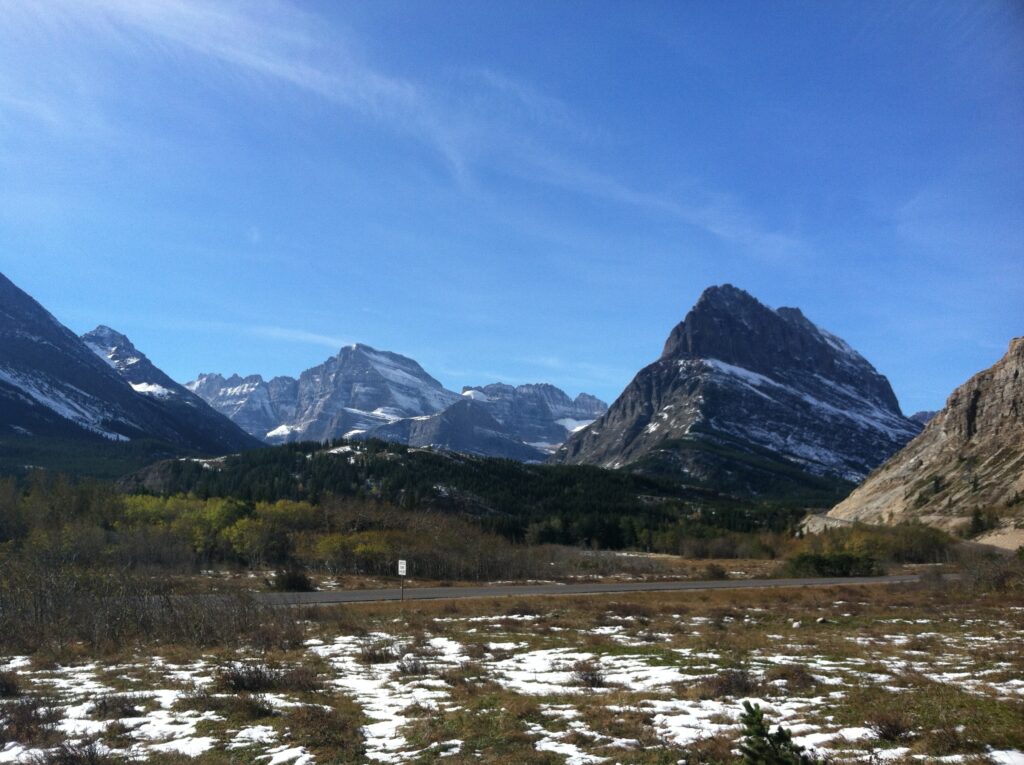 In October, I found myself over on Glacier's stunning east side, in the Many Glacier area. The mountains there were already snow dusted and glimmering in the autumnal sunshine. My hiking buddy and I headed down the gorgeously empty Many Glacier road for an afternoon hiking Glacier National Park.
Hiking to Red Rock Falls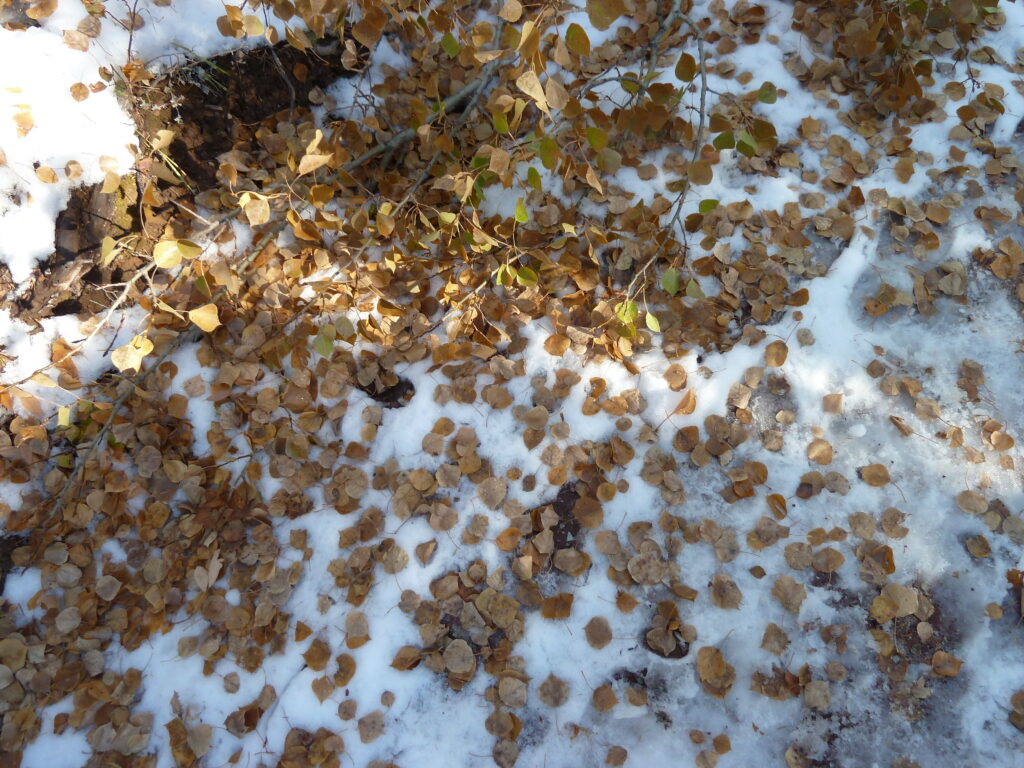 We started down the Swiftcurrent Pass trailhead and quickly found that the wind hadn't blown all the evidence of fall away. I enjoyed the crunching of the fallen Aspen leaves underfoot. About forty-five minutes after our departure, we arrived at Red Rock Falls, a mighty pretty spot about two miles from the trailhead where the water falls delightfully over a tangle of glacial remnants.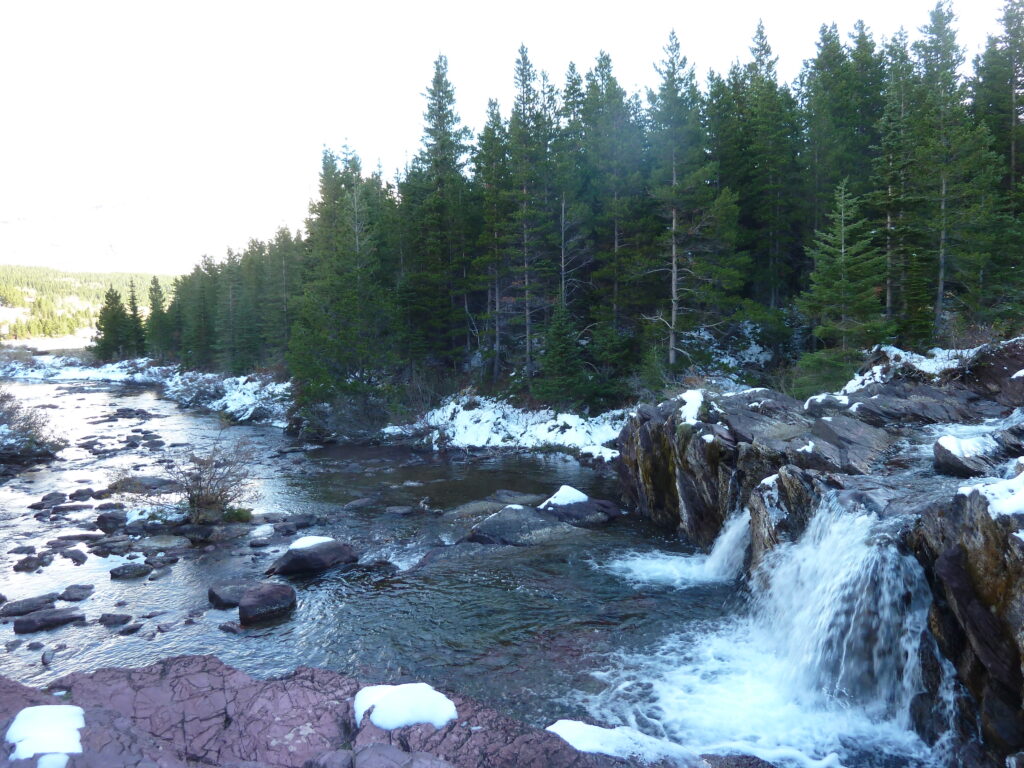 My hiking partner and I sat in companionable silence for a while, letting the rush of the icy water fill our ears. And then, as the sunlight faded from the Falls, we continued on the trail. But we quickly found that it turned into an ice skating rink not long after the Falls, so we turned around.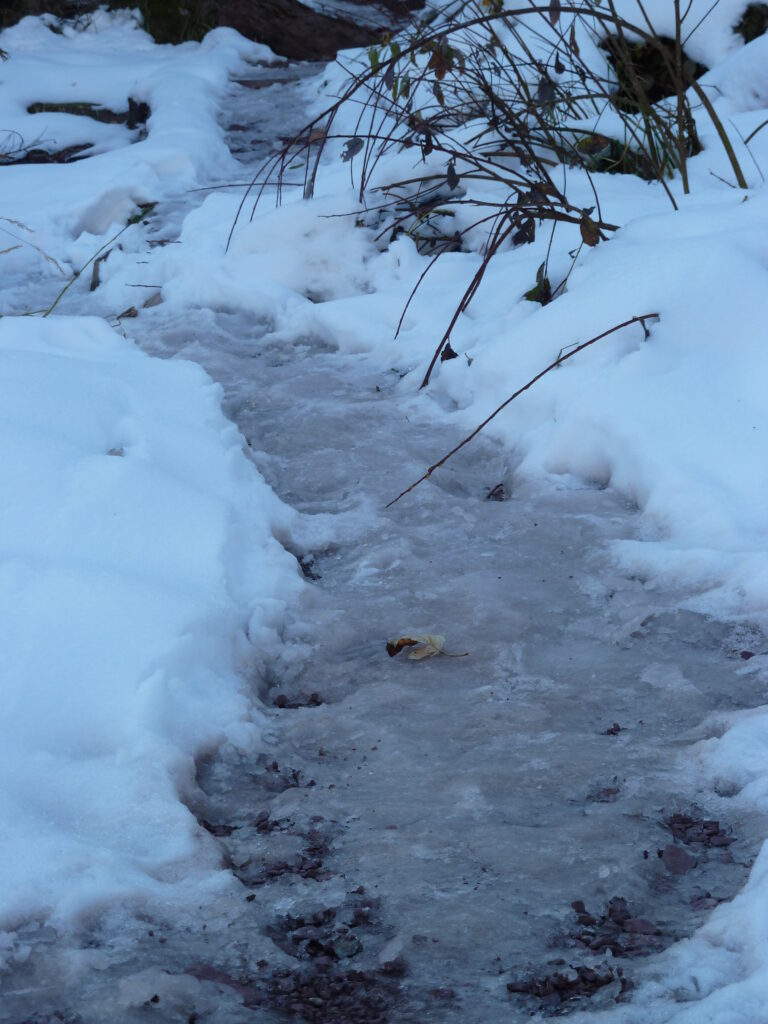 As we hiked, we talked idly about this summer's whitewater rafting season — the overnight trips we offer along the scenic North Fork were the highlight for one of us, while the splashy half day whitewater through the Middle Fork got the vote from the other.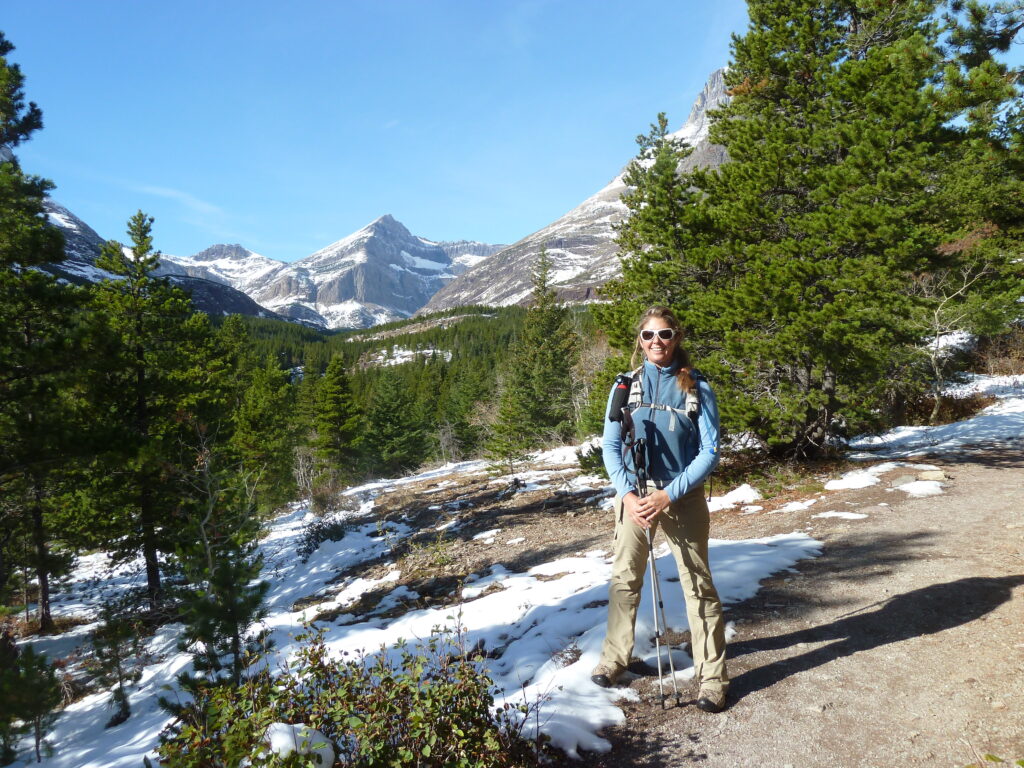 Memories at Red Rock Falls
The two mile return trip flew by quickly, and I wondered when we would next spend an afternoon hiking Glacier National Park — in two short weeks or not until July? Red Rock Falls is special for many reasons, not least because it is a destination that the very old, the very young, and the very new to hiking can all achieve. I'm not so young or so old nor am I new to hiking, and it still holds a dear place in my heart. I recall picnics there when I was 9 and 19 and 29. I remember bringing my first baby to listen to its soothing splash when she was about a month old. And my second, with the first toddling down the trail behind me.
Leaving Many Glacier
As we exited the trail and drove out of the Many Glacier valley, I stopped to take more pictures. Ah, it's so hard to say goodbye to hiking season. After last night's snow, I know that it will be spring before I next lace up my hiking boots in the park.
But. Time to wax skis!