You've finally planned that trip of a lifetime to Montana. Plane tickets bought, hotel rooms reserved, activities planned. What to do while you count the days? Read the best books about Glacier National Park, of course! Knowing more about the park's history, geology, flora, fauna, and culture will deepen your experience in the park. In no particular order, here are our recommendations on what to read before you visit Glacier National Park.
10 Best Books About Glacier National Park
Glacier's Historic Hotels & Chalets: View With a Room
by Ray Djuff and Chris Morrison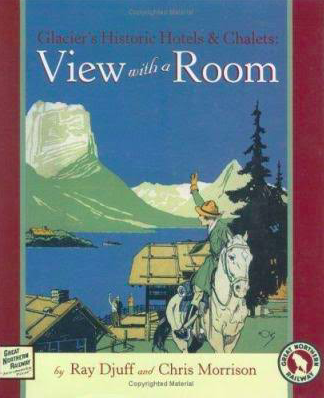 The historic hotels and chalets in Glacier Park are fascinating to me. I have been lucky enough to stay at Granite Park and Sperry, before it burned. Each time I visit one, I long to be able to travel back in time. How amazing would it be to take the Great Northern Rail and ride from chalet to chalet during a time that the park was not filled with so many people and when the world did not move quite so fast. This is the perfect read for anyone who loves the history of the parks, railroad, or architecture. If you have visited, or plan on visiting Glacier's historic hotels or chalets, check this book out. It's filled with wonderful pictures and information about what it was like at these one-of-a-kind places back in the day. And although we've lost the main dormitory of Sperry Chalet to wildfire, stay in touch with us to follow rebuilding efforts.
Pro Tip: If you want to stay in Glacier National Park's historic hotels or at Granite Park Chalet, be sure to reserve early. Most hotels fill up a year in advance. Granite Park Chalet dates usually come out in January.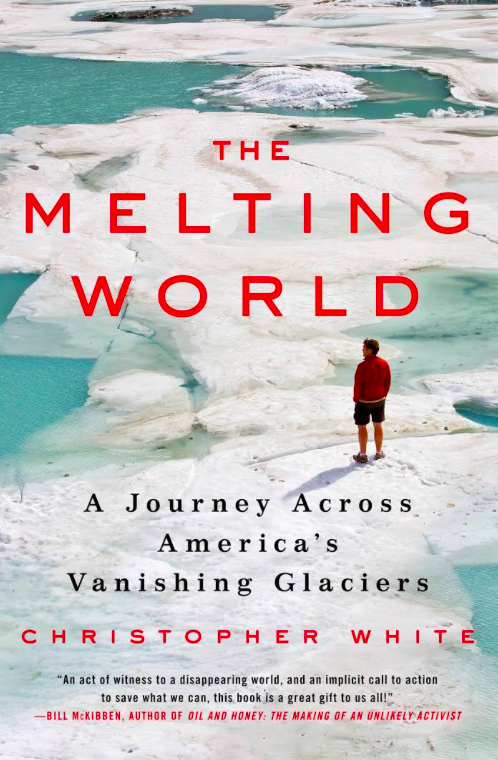 The Melting World: A Journey Across America's Vanishing Glaciers
By Christopher White
Glacier National Park's glaciers are one of the most asked about topics when I guide hiking trips. Whether or not you believe in Climate Change, glaciers are getting smaller here in Glacier Park. This book chronicles the work of Glacier's top climate scientist and ecologist, Dan Fagre, and discusses what it might be like on a planet without alpine ice.   A great read for anyone interested in glaciers or climate trends.
Pro Tip: Want to see a glacier in Glacier Park? The most accessible glacier is Grinnell in the Many Glacier Valley. It's an 8-12 mile hike, depending on whether or not you take the boat.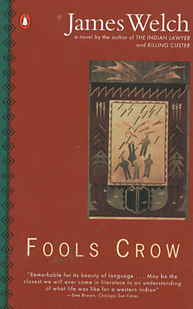 Fools Crow
By James Welch
The east side of the mountains hold a special place in my heart. The Rocky Mountain Front is a harsh but beautiful landscape that is home to the Pikuni, or Blackfeet, people. In Glacier National Park, there are many Pikuni names for landscape landmarks. I especially love these original place names, as they are so very descriptive. Mountains like "Heavy Shield," "Mad Wolf," and "Bad Marriage," are just a few of the intriguing names in Glacier. This book is "Welch's interpretation of both the traditional life ways of the Pikuni people who lived below Chief Mountain in Blackfeet country and the consequent changes forced on the tribe during the 1870s when whites migrated into Montana territory." (Montana Office of Public Instruction) It's a fascinating read about what life was like for natives of this area before Glacier became a National Park.
Pro Tip: I highly recommend visiting and experiencing the east side. The Blackfeet culture has so much history, so many stories, and has such strong ties with the natural world — something most modern cultures seem to be disconnected from. At the very least visit the Museum of the Plains Indian in Browning, or take a Sun Tour.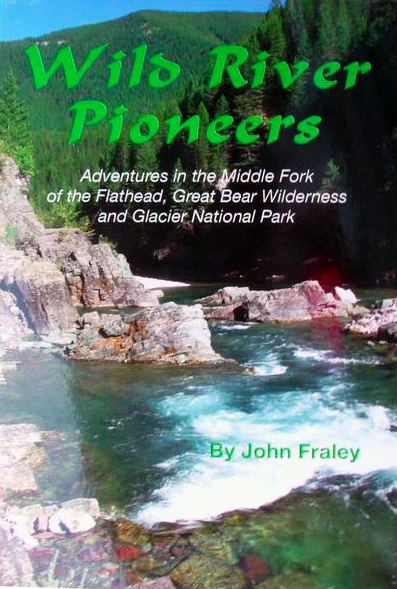 Wild River Pioneers 
By John Fraley
Two of Glacier's borders are formed by Wild and Scenic Rivers – the North and Middle Forks of the Flathead River. Both have long been inhabited, but it is the Middle Fork settlers that this book is about. Filled with stories of "shootouts, murders, a hanging, a train robbery, marauding grizzly bears, lost graves, gold prospecting, and an ice cream-eating pet bear," (Amazon.com) you will find it hard to put this book down. The Middle Fork of the Flathead has a long history of quirky and adventurous residents, likeSlippery Bill Morrison, Libby Collins (The Cattle Queen of Montana), Josephine Doody (The Bootleg Lady of Glacier Park), her notorious husband, Glacier Park Ranger Dan Doody, and George Snyder (Glacier Park Maverick).  Anyone who likes a good story will find this book entertaining.
Pro Tip: Spend some time along the Middle Fork River to see the backdrop to which these stories are set. It's been a while since I have visited the Doody homestead, but every time I'm there I tell myself that I need to come back more often. It's like going back in time.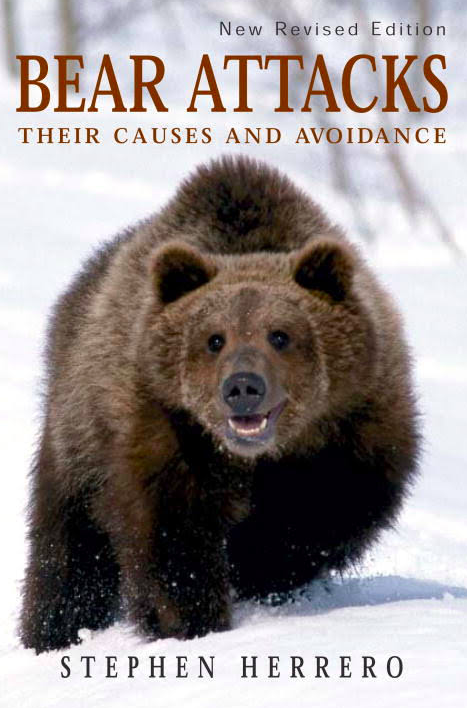 Bear Attacks: Their Causes and Avoidances
By Stephen Herrero
Ah, bears: the topic every visitor wants to know more about. "What causes bear attacks? When should you play dead and when should you fight an attacking bear? What do we know about black and grizzly bears and how can this knowledge be used to avoid bear attacks? And, more generally, what is the bear's future? This is a book for everyone who hikes, camps, or visits bear country – and for anyone who wants to know more about these sometimes fearsome but always fascinating wild creatures." (Amazon.com)
Pro Tip: If you're interested in bears — how to see them or how to avoid them — I recommend attending one of the many free nightly talks put on by Glacier's rangers. There are lots of topics, and bears are often included. As summer approaches, their schedules are listed on the GNP website.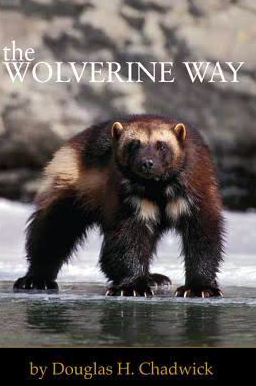 The Wolverine Way
By Douglas Chadwick
I have been lucky enough to have had a dozen or so wolverine sightings over my many years of guiding. I remember wolverine sightings being very rare when I first started exploring the park, but it seems as though more and more people are seeing them these days. "This enigmatic animal is more complex than the legends that surround it. With a shrinking wilderness and global warming, the future of the wolverine is uncertain. The Wolverine Way reveals the natural history of this species and the forces that threaten its future, engagingly told by Douglas Chadwick, who volunteered with the Glacier Wolverine Project." (Amazon.com) You can also read more about wolverines on our blog.
This is one of the best books about Glacier National Park out there, especially for animal lovers. If you like it, check out a couple others by Doug, like True Griz and A Beast The Color of Winter.
Pro Tip: If you are looking to catch a glimpse of a wolverine, be sure to hike up to the mountain passes. They like rocky, snowy places. I have seen them by Grinnell Glacier, Iceberg Lake, and Scenic Point.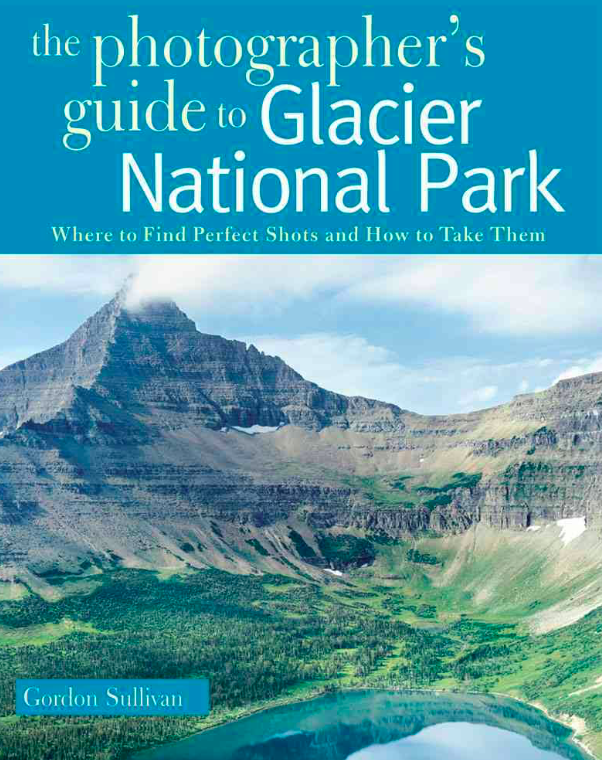 The Photographer's Guide to Glacier National Park
By Gordon Sullivan
Want to know where the best places to take pictures in Glacier National Park are located? Or maybe you just want to see what it's like to stand in a postcard. Glacier is a photographer's paradise, and this book will show you how to maximize your photo ops. Lakes, snow-capped peaks, wildflower-laden meadows, and an abundance of wildlife await you and your camera in Glacier National Park.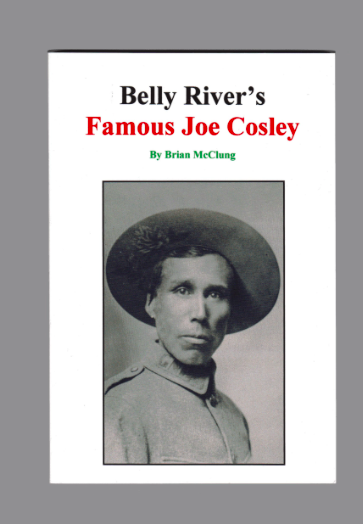 Belly River's Famous Joe Cosley 
By Brian McClung
As a guide, I have many favorite places, and the Belly River Valley is definitely on my short list of favorites! The scenery is breathtaking. And the history of the early days of Belly River country in Glacier National Park is also fabulous. This book is about Joe Cosely, one of Glacier's first rangers based in the Belly River,  details "a man who engaged in illegal trapping and poaching on the sly. His questionable activities eventually got him arrested and taken to trial; yet he escaped the authorities and out-raced the rangers of Glacier Park to his cache of furs, a struggle that included crossing 30 miles of icy Ahern Pass in one night, by snowshoe." (Midwest Book Review). This is definitely one of the best books about Glacier National Park.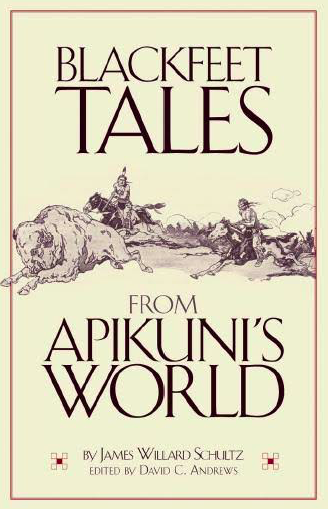 Blackfeet Tales of Glacier National Park 
By James Willard Schultz
Before 1910, the area that is now known as Glacier National Park was where native tribes of this area hunted, gathered, and traveled. As such, Glacier is steeped in native history and culture. This book details the experiences of a young New Yorker who became immersed in one of those tribes, the Blackfeet, in the years shortly before Glacier became a national park. "In 1876, native New Yorker James Willard Schultz followed his wanderlust west to the high plains of Montana in order to hunt buffalo. The 17-year-old Schultz landed a job at the Fort Conrad Trading Post, which did not suit him. Soon, he was living outside the fort's wall with the Blackfeet. Speaking their language and using sign language, he absorbed hundreds of stories about the tribe, its history, and oral tradition."  (Riverbend Publishing)
Pro Tip: Interested in this area's history? Learn about the original people of this area by visiting the Museum of the Plains Indian in Browning, or during North American Indian Days, usually held in July.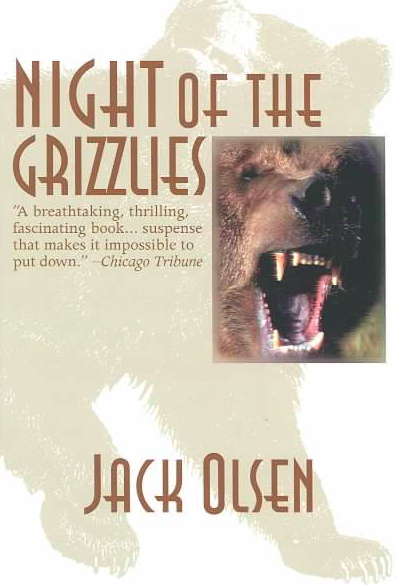 Night of the Grizzlies 
By Jack Olsen
Glacier National Park is unique, and part of what differentiates it from most other places in the lower 48 is the fact that you are not at the top of the food chain. There are many predators that call Glacier their home, including the grizzly bear. Although bear related deaths are very rare in the park (under a dozen), many visitors say that bears are their number one fear when visiting Glacier. This book is the account of Glacier's most famous bear attacks, which occurred on an August night in 1967. It is a gripping account. As a result of these attacks, Glacier's bear management strategy changed for the better, and today, bear attacks in the park are very rare.
Pro Tip: This is not necessarily the best book to read right before sleeping in Glacier's backcountry (or else you might find yourself up at every little noise). I recommend accompanying this book with
Bear Attacks: Their Causes and Avoidances

, above, to further educate yourself about recreating in bear country.
*BONUS RECOMMENDATION*
Moon Handbook's Glacier National Park by Becky Lomax.  If you are coming to Glacier and need a guide book, this is it! We would know, and so would she! Becky is a former guide for Glacier Guides and Montana Raft and has lived and played in the area for decades.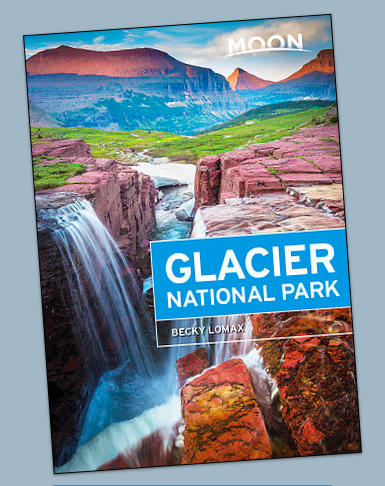 Countdown to Glacier is On!
Start a fire in the wood stove, grab your softest throw, and settle in to read the best books about Glacier National Park.  Summer will be here before you know it! Wishing you the trip of a lifetime.
p.s. although you can buy all these books online, we always recommend buying books like these through the Glacier National Park Conservancy, or your local bookstore! The Conservancy also hosts a virtual bookclub each month to discuss books like these. Learn more here.