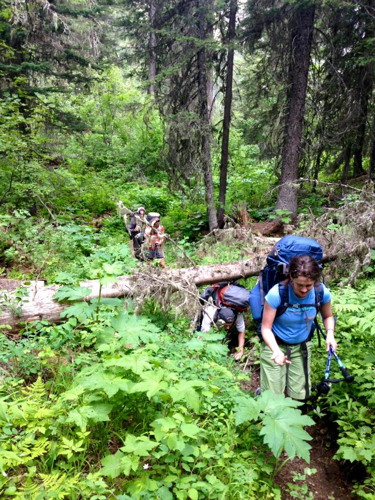 The National Park Service chose the companies below as Glacier National Park concessionaires. These companies offer services to Glacier National Park guests.
Glacier Guides — that's us!
Guided backcountry backpacking trips, day hikes, chalet tours, porter services, and equipment rentals. Phone 406-387-5555. info@glacierguides.com
Glacier National Park Lodges: Xanterra
Lodges, Motor Inns, and the famous Glacier National Park Red Bus Tours. Phone 855-733-4522
Glacier Park Boat Company
Historic boats and interpretive tours on Swiftcurrent Lake (Many Glacier), St. Mary Lake, Two Medicine Lake, and Lake McDonald. Small boat rentals at Two Medicine, Swiftcurrent, Apgar and Lake McDonald Lodge. Phone: 406-257-2426
Belton Chalet Inc: Sperry Chalet and Granite Park Chalet
Glacier National Park's historic backcountry chalets. Granite Park Chalet is a hikers' shelter. Sperry Chalet is full service. Belton Chalets, Inc. Phone: 1-888-345-2649
Swan Mountain Outfitters
Glacier National Park horseback rides! Stables at Lake McDonald Lodge, Apgar and Many Glacier (Swiftcurrent). Trail rides for all skill levels, May through September. Horseback trips to Sperry Chalet, too. 1-877-888-5557
Sun Tours
Learn about Blackfeet history, culture, and lifestyle on tours of the Going-to-the-Sun Road. Reservations phone 1-800-786-9220 or 406-226-9220.
Waterton Inter-Nation Shoreline Cruise Company, LTD
Tours from The International cruise boat, on Waterton Lake between Waterton (Canada) and Goat Haunt (U.S.). Summer address: Box 126, Waterton, AB Canada T0K 2M0. Phone: 403-859-2362.
For more information about Glacier National Park Concessionaires contact:
Glacier National Park
Headquarters in West Glacier, Montana. Phone: 406-888-7800.