Gunsight Lake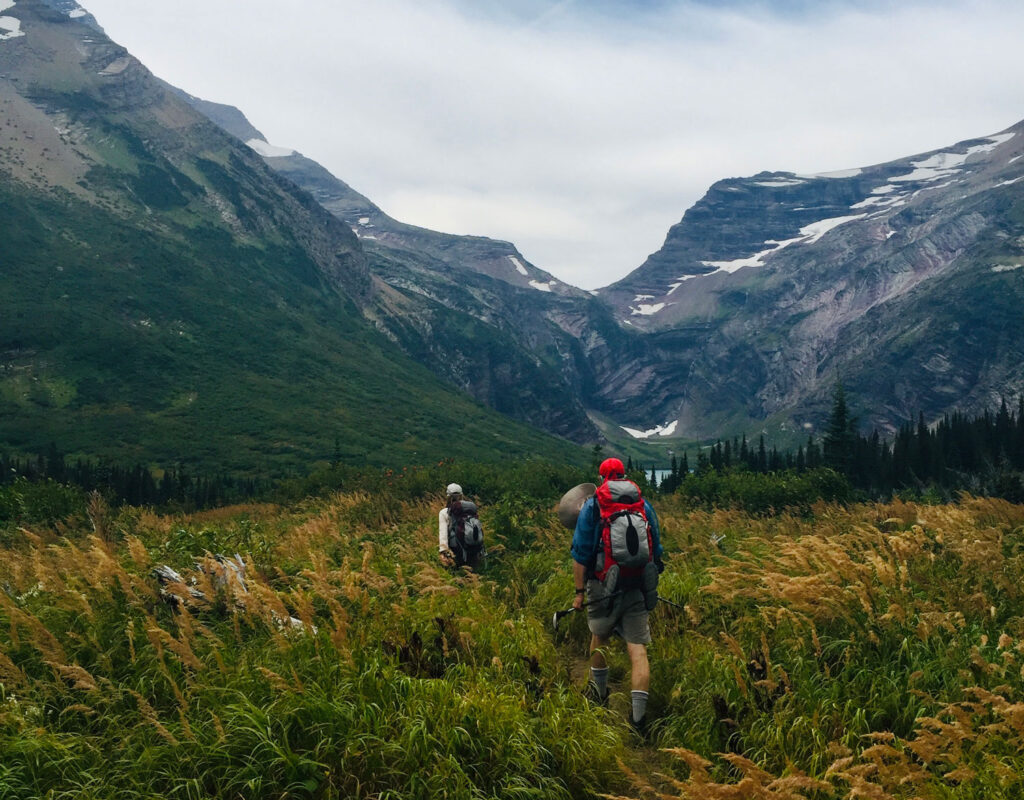 Waterfalls, Moose Habitat, and Glaciers Galore
The trail to Gunsight Lake makes for an incredibly scenic day. This hike is known for its up close and personal views of Blackfoot and Jackson glaciers on the way to the spectacular lake.
Difficulty: Advanced. 12.6 miles, 1500 feet.
This hike is challenging, but worth it! We think this is one of the prettiest lakes in a park filled with beautiful lakes.
Drive the spectacular Going to the Sun Road, a stunning architectural achievement, to the trailhead at the Jackson Glacier Overlook – there's a shuttle stop here.
The Gunsight Lake trail drops down to the Reynolds Creek / St. Mary River drainage. You'll walk through moose habitat that provides excellent chances to observe these amazing creatures from a respectful distance. The trail also goes through thimbleberry patches – a delicious treat if you happen to be walking through when these tasty berries are in season! There are also several waterfalls located along this trail, making great spots for rest breaks.
When you reach Gunsight Lake, you'll be rewarded with jaw dropping views of not only the lake, but also 9,239-foot Mt. Logan, Blackfoot Glacier, Jackson Glacier and 10,052-foot Mt. Jackson. While you eat lunch, look for sheep, goats, and other critters on the steep, rocky cliffs leading to Gunsight Pass.
After lunch, you have options. If you're a strong hiker and the weather is in your favor, you can continue your hike up to Gunsight. On a scale of 1-10 for jawdropping beauty, we'd give this pass an 11.
Eventually, retrace your steps to the trailhead. Consider adding a side trip to Florence Falls if your legs are still feeling strong!
What should I bring? Click here for our packing list for day trips. If you forget something, don't worry – we have a great Gear & Gift shop!