Give the kids even better memories of your camping trip to Glacier by planning memorable family meals. If you aren't sure where to start, here are some tips to follow for family camping meals with an emphasis on easy preparation and healthy eating.
How to Keep Menus Healthy
Complement your active camping lifestyle by keeping menus healthy on vacation. One of the best ways to do that is by choosing organic, locally grown produce and other food products as often as possible.
If you're traveling long distance to Glacier, why not visit one of the many farmers' markets in Western Montana when you arrive? In West Glacier, for example, you'll find locally grown goods for sale each Friday evening from May to September. Another popular market is held on Saturday mornings all summer on Center Street in Kalispell. The nearby Whitefish Market is on Tuesdays, and Columbia Falls hosts on Thursday. One more easy way to find delicious locally produced goods is by visiting the Missoula Coop businesses listed here.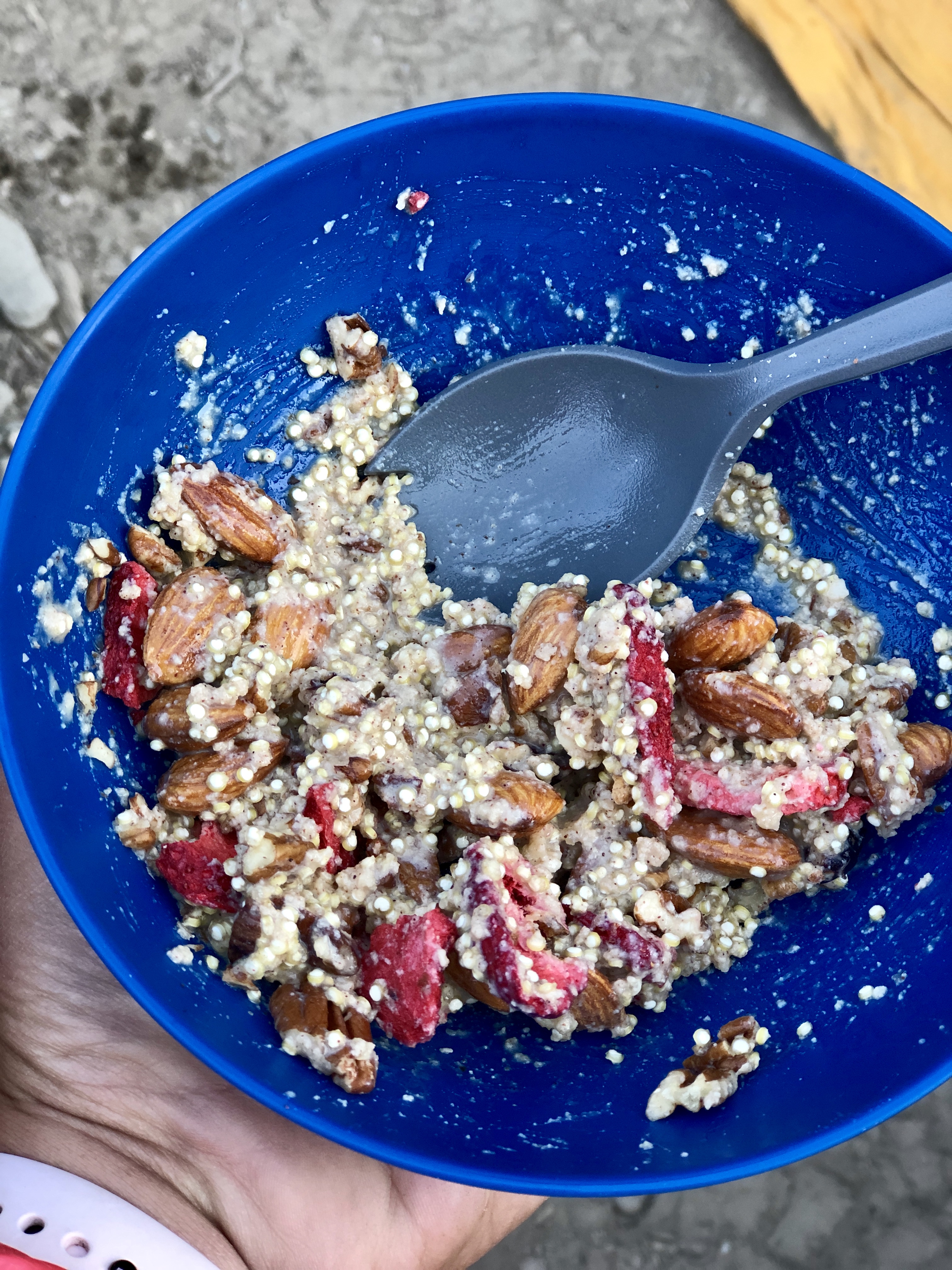 Whether you bring your own healthy ingredients or pick them up on the way, it's possible to plan easy, nutritious meals that will enhance your Glacier experience. Here are our picks:
4 Ideas For Easy Family Camping Meals On Your Glacier National Park Vacation
Pita Lunches/Breakfasts
Start with whole grain pitas from an area bakery and fill with one of these combinations, serve with fruit, veggie sticks or freshly made yogurt.
Smashed avocado, pumpkin seeds and shredded carrots
Cream cheese flavored with fresh herbs on pita, smoked salmon
Organic salad greens, thin-sliced meats and cheeses, condiments.
Hummus with cheese and cucumber.
Scrambled eggs, diced green onion, tomatoes, peppers.
Foil Grilled Trout
Place trout filets on 8" squares of heavy-duty foil, season with fresh dill, tarragon and parsley, wrap tightly and cook on campfire grate or in RV oven for 5 minutes per side. Can substitute any locally caught fish filets or organic chicken breasts and grill thinly sliced potatoes, carrots and other root veggies in separate packets to serve on the side.
Dutch Oven Delights
Veteran campers know that just about anything can be baked in a Dutch oven. Here's a perennial favorite:
Whole Roasted Chicken with Vegetables (or just chicken breasts to avoid dealing with carcass): Place a whole chicken in a Dutch oven and add a little water to the bottom. Add chopped potatoes, carrots and onions, plus a teaspoon each of fresh tarragon and rosemary. Roast in Dutch oven above coals or in motor home oven with lid until meat is thoroughly cooked.
Breakfast Anytime
What better excuse to have delicious breakfast treats any time of day than being on vacation? Serve these to put smiles on the kid's faces, whether you're heading for the trails or coming back into camp after a day of exploring.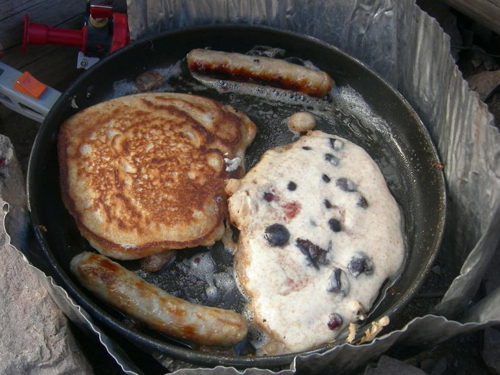 Pancake Sandwiches
Start with hotcakes made from whole wheat pancake mix (sold at many farmers' markets) and, rather than piling on sugary syrup, trying layering with one of these sandwich fillings instead:
Nut butter and honey
Cream cheese with seeds or nuts
Hard-fried egg with salsa
Queso fresco with apple slices
These are only four of the ways to tempt your family's taste buds while camping. The key is starting with fresh, healthy ingredients and creatively combining them in easy cook, easy clean-up meals.
Special Guidelines for Cooking at Glacier Campsites
One of the best things about coming to Glacier National Park is the unspoiled wilderness that surrounds you. That also means that nature's wild creatures, from black bears to ground squirrels, will be present throughout the park.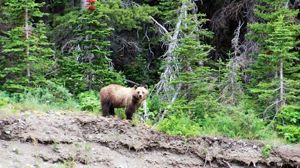 Following some common sense guidelines about food storage and preparation will keep your family's Glacier camping trip safe and enjoyable. Cooking meat over the campfire attracts unwanted attention in bear country, so it's better to bring pre-cooked meats. Leaving food unpacked around your campsite is not only risky, it's against park regulations. National Park Service guidelines require that all food is stored within a vehicle, approved bear-proof container or a solid camping unit (not a tent) when not being prepared or eaten.
Leave No Trace Matters
Tell the kids to keep a lookout for pesky ground squirrels who love to snatch a snack from picnic tables when your back is turned. Here's one more tip that all campers who come to Glacier National Park should follow—Leave No Trace. Packing your trash in bear-proof cans to carry out of campgrounds keeps the park pristine and camper-friendly for the next group. You can also avoid getting a ticket from a ranger by keeping your food secure and leaving no trace.
See You Soon!
Your next family camping trip to Glacier National Park will be even more enjoyable when you plan easy to prepare, nutritious meals. Plan a stop at a local farmers' market to pick up perishables. Store food wisely to avoid attracting wildlife. Most of all, let preparing meals together become a cherished part of your family's camping memories.
About the Author
Joe Laing is the Director of Marketing for El Monte RV and has worked in the travel industry for over 20 years.  He has been exploring the outdoors most of his life and enjoys spending time camping throughout the United States.  Joe has also been involved with the RVIA's Go RV'ing committee, campground associations, and many travel industry associations.
Photographs by Glacier Guides and Montana Raft.
Questions? We're here to help!
[contact-form][contact-field label="Name" type="name" required="true" /][contact-field label="Email" type="email" required="true" /][contact-field label="Website" type="url" /][contact-field label="Message" type="textarea" /][/contact-form]