Happy Autumn!
Autumn is one of the most beautiful times of year in Glacier National Park.  The hillsides are alive with color, animals are preparing for winter, and visitation to the park dramatically drops.  Wildness starts to take back the park, leaving visitors with a better sense of the landscape's own self order. It is the time of year for those who want to experience the park in all its moods, and less about the hustle and bustle of tourism.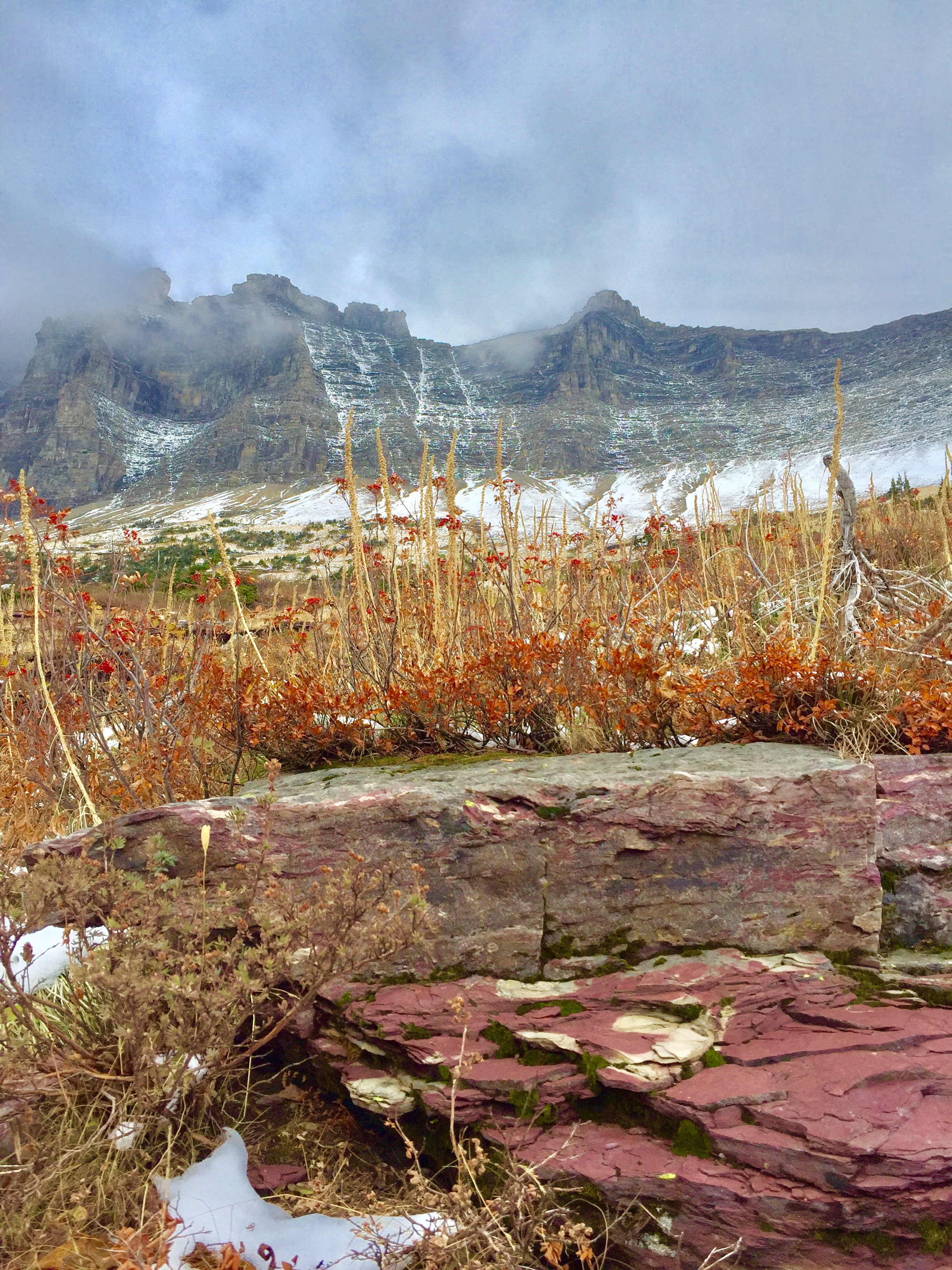 Make no mistake – Glacier National Park is still open!  However, visitors should be prepared to be more self-sufficient since park amenities and staff are much more limited. You can read more about that here.
Autumn Hiking in Glacier Reminder: All of Glacier is bear country, all the time, but be especially aware in the fall when bears are busy preparing for winter. Check out Bear Aware tips here.
1. Numa Lookout
This trail is an out-and-back trail in the North Fork, starting at spectacular Bowman Lake.  Be prepared for a longer (but gorgeous) drive on dirt roads to get there.  This one is definitely off the beaten path.  This area has aspen and larch that both turn golden making the area blaze yellow in autumn.  The view from the lookout is not bad either! Worth it.
2. The Highline Trail
This trail starts at Logan Pass and can be hiked in many different ways.  The most common in the fall is from Logan Pass to Haystack Butte and back.  People tend not to hike down the the Loop, a popular summer route, because it is harder to get a ride back up to the pass since the park's shuttle is not running.  Check out our Every Tuesday Hike to the Highline, which typically runs through the end of September.
3. Firebrand Pass
A lesser known hike down in the southern section of the park, this hike is gorgeous in the fall with golden aspens.  This trailhead can be harder to find, as it is an unmarked pull-out off of highway 2. We hike here every Sunday in the summer and fall. Lucky us!
Autumn in Glacier
Autumn is a great time to get out there. But don't take my word for it, go and experience the wonders of autumn in Glacier for yourself!
-Corrie
Questions about autumn hiking in Glacier? We'd love to help. Get in touch!
[contact-form][contact-field label="Name" type="name" required="true" /][contact-field label="Email" type="email" required="true" /][contact-field label="Website" type="url" /][contact-field label="Message" type="textarea" /][/contact-form]