If the national parks are America's best idea, then the best way to celebrate America's independence is in a national park. Call us biased, but we think spending the 4th of July in Glacier National Park can't be beat! Consequently, here are our favorite ways to enjoy Independence Day in Glacier Country.
Cut Bank Camping
Pack your cooler with 4th of July fare – hot dogs or vegan dawgs or whatever suits your crowd – and head down to remote Cut Bank Campground.  As a result, you'll find a quieter, more primitive experience than in other Glacier National Park campgrounds. In addition to solitude, there's great fishing and hiking in the Cut Bank drainage. Furthermore, we're especially fond of the hikes to Medicine Grizzly Lake and Triple Divide Pass from here.
Pro Tip: This campground is best suited for true car camping. RVs are not advised due to the layout of the campground. Bring your own water!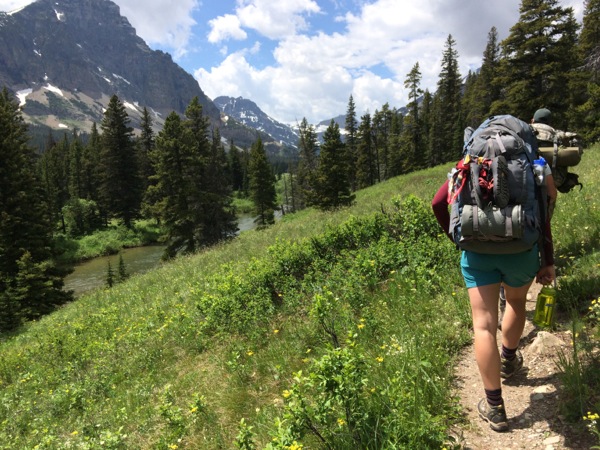 4th of July in Glacier National Park: 

Polebridge

If you like to get off the grid, Polebridge and its quirky 4th of July parade are for you! Also, there's great hiking and boating in the North Fork. You can rent a paddleboard or an inflatable kayak and go explore the gorgeous, generally calm lakes in the North Fork, like Kintla and Bowman – just don't forget to get your watercraft inspected in Apgar before you go!
Go Ride A Bike
The Inside North Fork Road and the Camas Road are both great ways to experience 4th of July in Glacier National Park without the crowds. Both of these roads are the ones less traveled — especially the closed-to-vehicle-traffic portion of the Inside North Fork Road. Reconnecting with your inner child is awfully fun on a bike. Also, we've got brand new Raleigh bikes, and bike racks,  if you need wheels. Therefore, you can give the office a call to reserve them: 406-387-5555
Red, White, and Middle-Fork-of-the-Flathead-River Blue Forever
Whitewater rafting Glacier National Park could be the biggest 4th of July in Glacier National Park thrill of your life! More interested in a relaxing float down this Wild and Scenic river? We've got you covered. Whether or not you're into whitewater, you'll find that there is no blue quite like the color of the Middle Fork of the Flathead River. Come see it for yourself and learn about the history of the John F. Stevens Canyon, Glacier National Park, the Bob Marshall Wilderness Complex, and more, from our highly knowledgeable guides. Seems like they're usually pretty funny, too.
p.s. if you're active military or a veteran, your 1/2 day whitewater or scenic trip is on us! Reservations required for July 4 or 5. Call us to book! 406-387-5555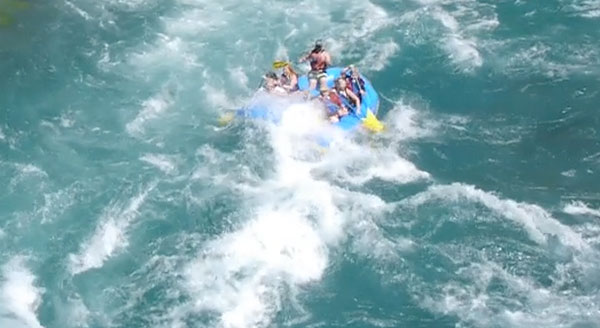 Most of all, have a wonderful 4th of July in Glacier National Park!
In conclusion: just a friendly reminder that no fireworks are allowed in Glacier National Park — if you're looking for a show, we recommend the KOA in St. Mary — the owner is a licensed pyrotechnician and the show is always incredible — or in Whitefish on Whitefish Lake!