Adventuring and Socially Distancing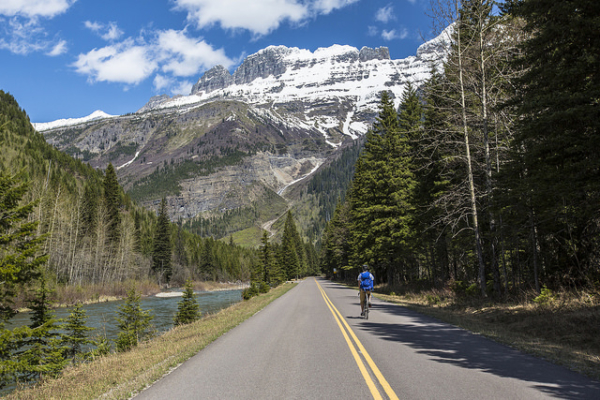 We encourage you to get outside! Even a 10-15 minute walk or ride in the fresh air is good for your mind and your body. Just be responsible about socially distancing when you go! Our friends at the Leave No Trace Center have a few great tips about adventuring and socially distancing during COVID-19 – be sure to check these out.
Daily Mental Health Breaks
Like everyone else, we're working from home, attempting to stoke the minds of our confused kiddos, and seeking out mental health breaks – sometimes from the couch.
Whatever your situation is, we suggest a little virtual adventuring to Glacier National Park. Each day, we're posting Daily Mental Health Breaks from Glacier National Park on our Facebook, Instagram, and Twitter feeds. Close your eyes daily and remember why we're all talking about social distancing in the first place. Yes, to keep each other safe, and also to get back to the normal ways we lead our lives ASAP!
So, until we can take you on an actual adventure, here a few links to keep you in touch virtually with Glacier National Park.
Virtual Adventuring in Glacier: The Essential Links
Glacier National Park on YouTube
Google Earth Tours of Glacier National Park
Photos, Videos, and Multimedia from Glacier NPS
Glacier Guides and Montana Raft Glacier National Park Blog
Glacier Guides and Montana Raft YouTube Channel
Q + A During Quarantine
We encourage everyone to do their part in social distancing so that we can all get back to Real Time Adventuring soon. In the meantime, stay in touch! Now is a great time to ask us all your most burning questions about overnight rafting, backpacking, fly fishing, and biking in Glacier National Park. We'd love to talk with you. Maybe from the couch.
Cheers,
The Glacier Guides and Montana Raft Family