This post continues our series on the Government Shutdown in Glacier.
Lake McDonald Lodge Report on January 8, 2019
Last week, we checked in on conditions at Apgar. This morning dawned mostly clear and cold, and we couldn't help but turn onto the — plowed! — Going to the Sun Road and head east.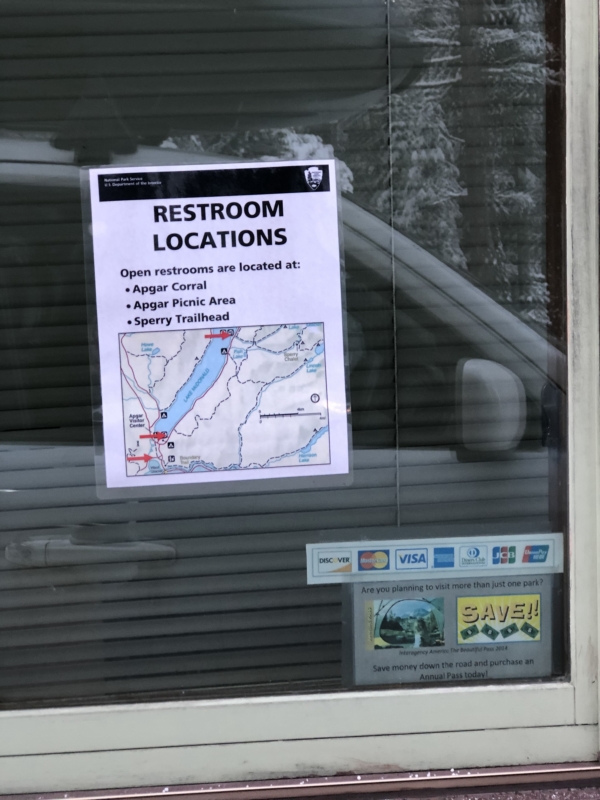 The entrance stations to the park are not manned due to the shutdown, but the park posted a list of available bathrooms. We have the nicest park personnel, y'all.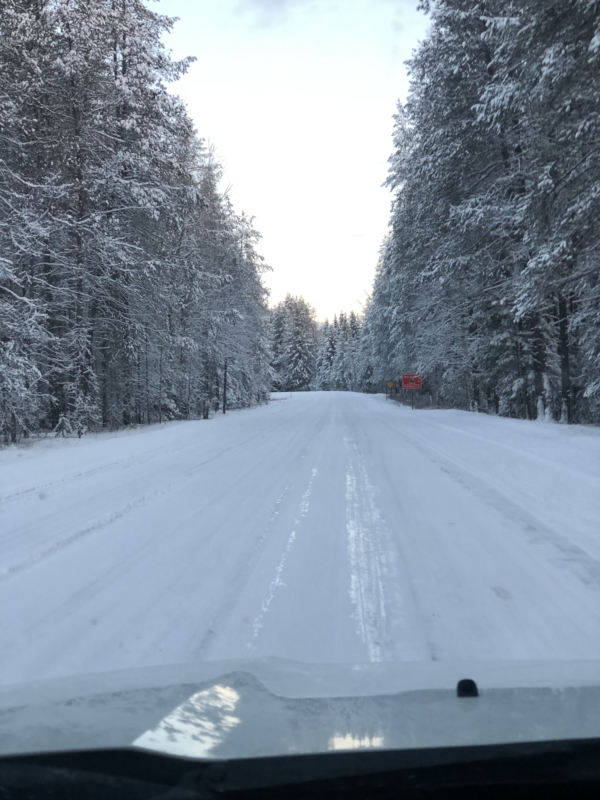 Lake McDonald Lodge Report: Roads
We've received several inches of snow in recent days! So, we were pleasantly surprised to find freshly plowed roads.  But don't be lulled by the plowing. There's a layer of ice, and we were grateful for studded snow tires. Most of the pullouts along the road are not plowed, so if you're not used to driving in snow, we'd advise you to keep driving until the Lake McDonald Lodge parking lot. Please don't get stuck, especially when the park is operating with extremely limited resources.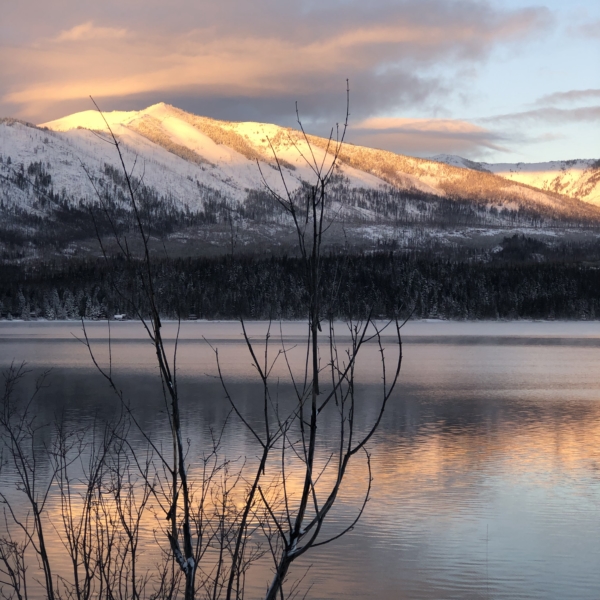 As we drove to Lake McDonald Lodge, the skies over Apgar were truly a thing of beauty. We pulled over and watched the sun wake up the mountains.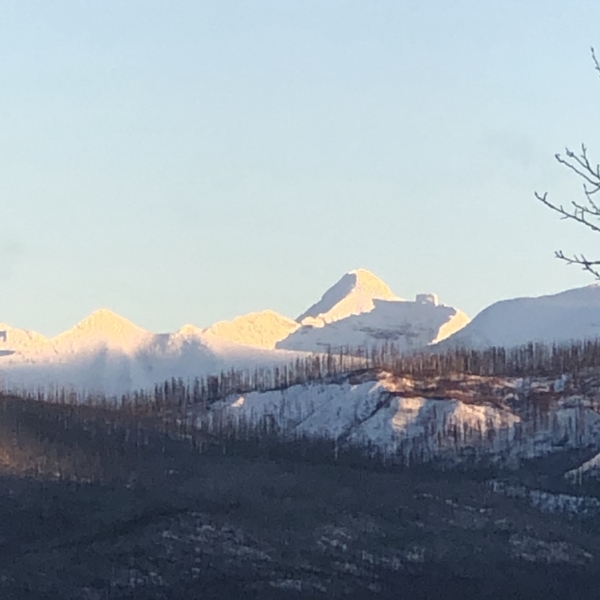 Watching the sun light up Paul Bunyan's Cabin on Longfellow is something we will never, ever tire of.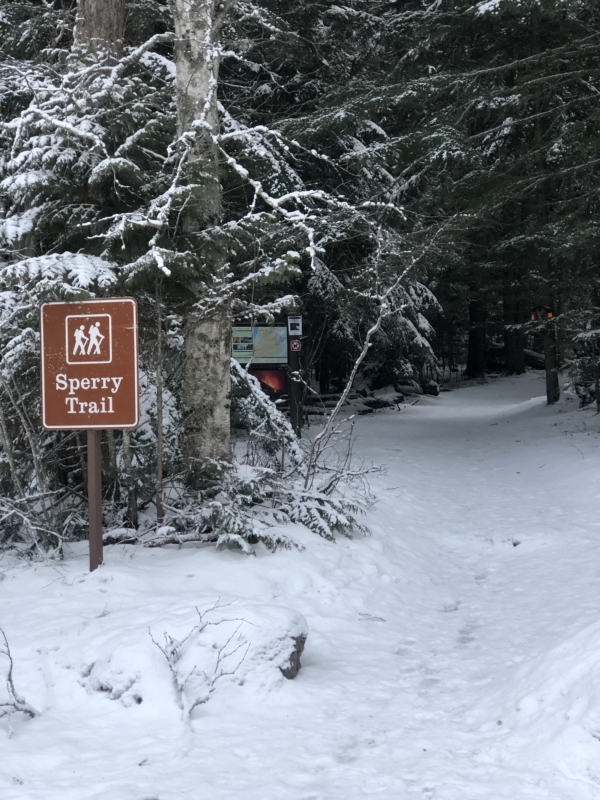 Upon arriving at Lake McDonald Lodge, we peeked at the Sperry Trailhead. So many good memories up those 6.7 miles, and more to come.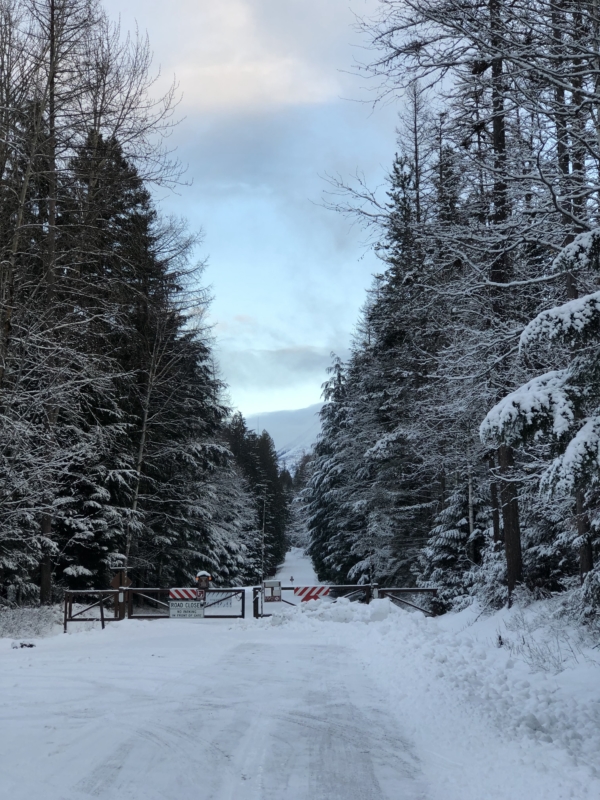 Lake McDonald Lodge Report: Cross Country Skiing Conditions
The gate on the Going To The Sun Road is dropped at Lake McDonald, which is 100% normal. This closure makes for great cross country skiing and snowshoeing. If you're schooled in winter Leave No Trace principles, we encourage you to get out there and experience our national-treasure-winter-wonderland! Skiing conditions looked pretty good when we were gathering information for our Lake McDonald Lodge Report.
Lake McDonald Lodge Report: Intel and Friendly Reminders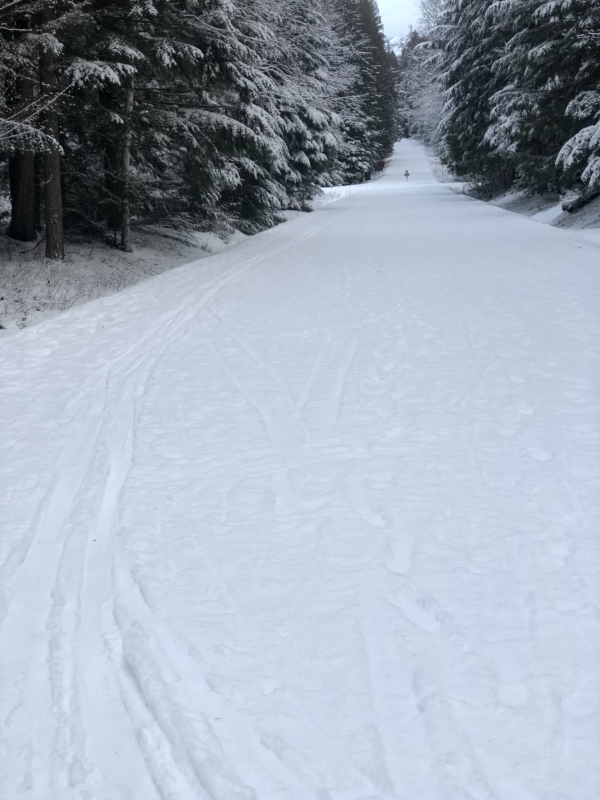 #1 Stay out of the cross country ski tracks if you're not skiing, please.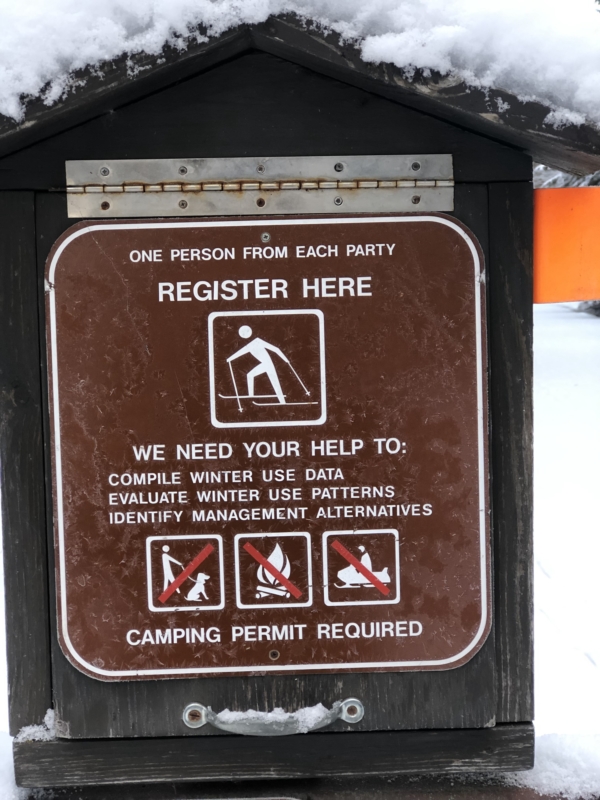 #2 Please register and help Glacier National Park staff (when they return to work) evaluate winter use patterns and identify management alternatives.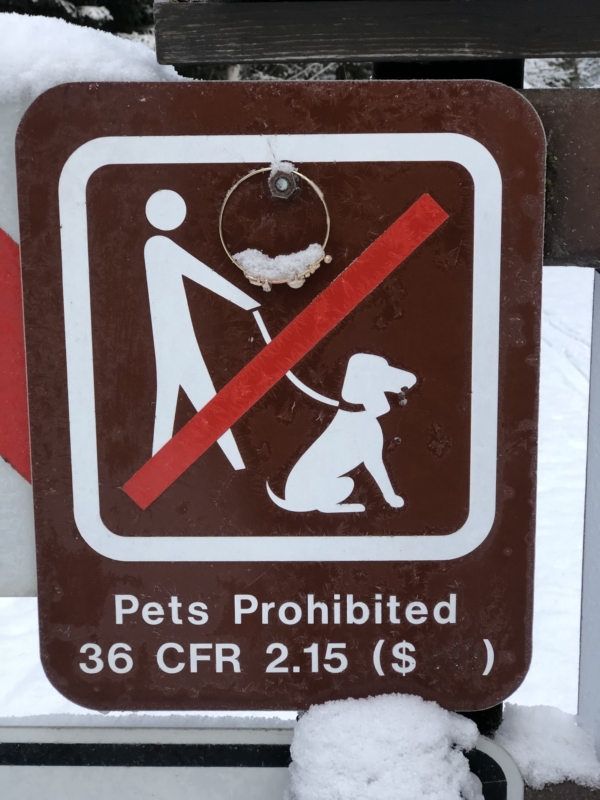 #3 No dogs, cats, lizards, parakeets, etc. Not now, not ever. We saw a photo in the Hungry Horse News this week of a large party of dogs in the park, and it made us sad. Please be good stewards of Glacier and respect pet regulations.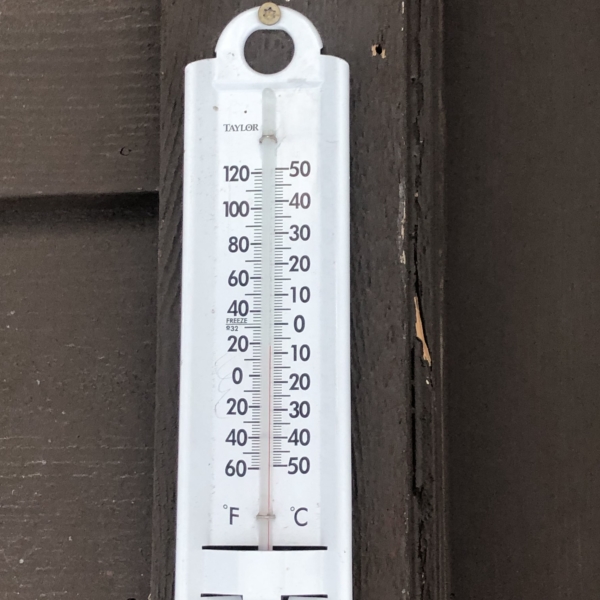 #4 Be prepared! Dress warmly. It was about 20F this morning during our Lake McDonald Lodge Report. Layers, layers, layers.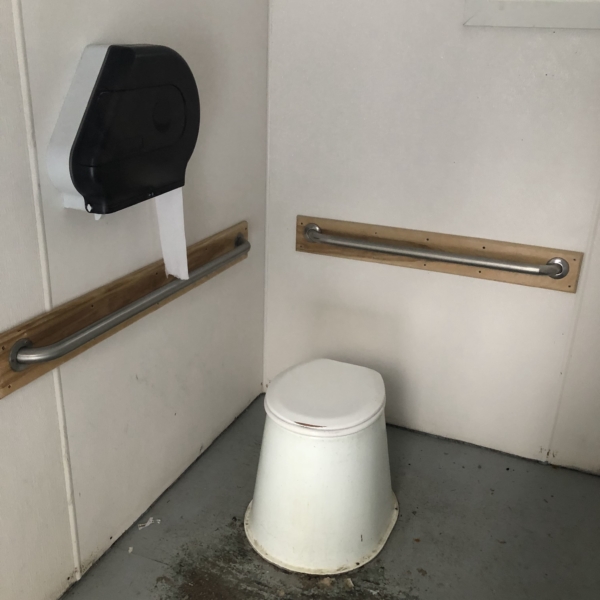 #5 When the park does reopen, give your NPS employees a high five. Somehow, these toilets remain open, clean, and stocked.
Followup Hashtag: #thingsweneverthoughtwewouldphotographandpostonourwebsitex2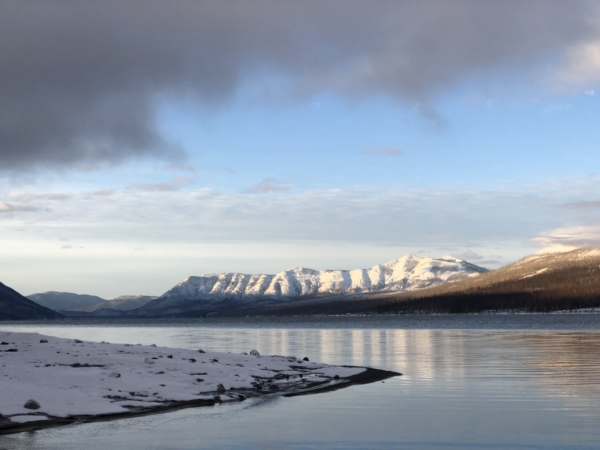 #6 Have fun!

During this continued government shutdown, please be extra respectful of our beloved backyard national park. We're proud to know you, Montanans and winter visitors! Keep us with for continued updates.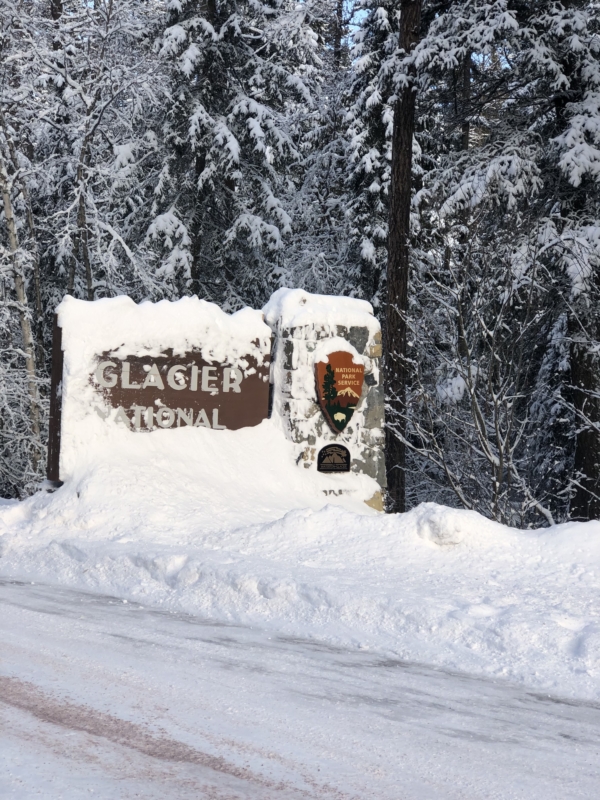 See you on the trails,
Courtney